Aaliyah's Album Hits #1 on Digital Charts After Finally Becoming Available on Streaming Platforms
With Aaliyah's music finally becoming available on streaming platforms, fans are rejoicing in the most major way. Within days, the late singer's second album reached the top of the digital charts in several categories. More success is expected as the rollout of her catalog continues.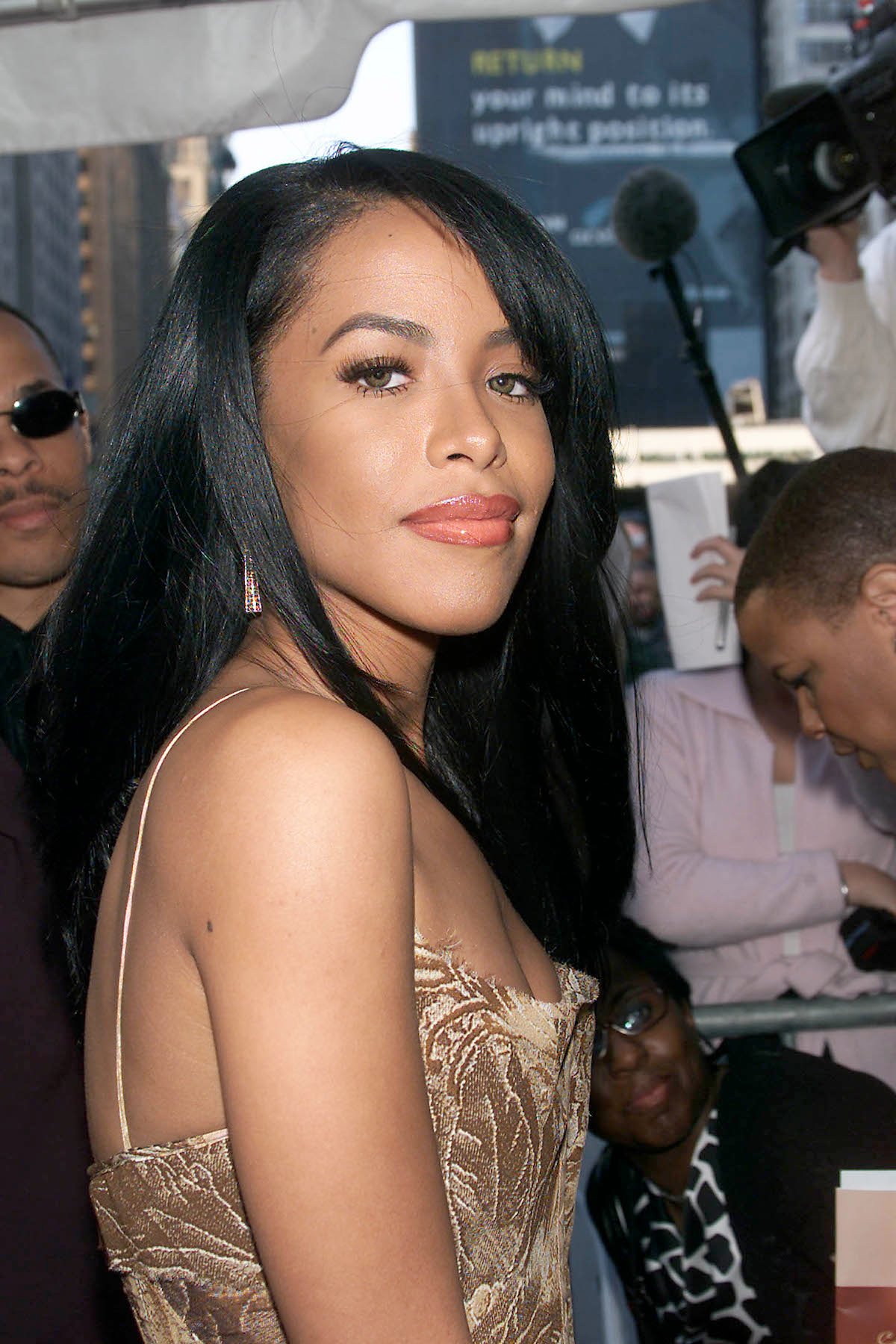 Aaliyah's uncle and former label owner denies intentionally delaying the release of her music
Prior to the release of Aaliyah's catalog on streaming platforms, her music had not been available for purchase since 2012. Fans could only listen via fan pages on YouTube or from albums they brought prior. The cry for Aaliyah's music to become available was finally answered this summer when Barry Hankerson, owner of Aaliyah's former label Blackground Records, announced a deal to release her music and more.
Related: Aaliyah Chose to Self-Title Her Third Studio Album for a Significant Reason
In a rare interview with Billboard, Hankerson clears up speculation that he held back the music on purpose.
I'll be very candid with you, since the death of my niece, I don't have the same relationship I used to have with my sister, we were very close. But when you lose a child or a niece that you really loved, it was difficult for my family. So, a lot of things in my family changed…I really got my cue that my sister was ready to put the music out because she said so on the internet. I would have never dreamed that's the way I would have heard it. But she said, 'It's time to put the music out.' Because there was a conversation that we had that she didn't want the music out and whatever my sister told me, I tried to do what she wanted to me do.
He also says that he waited for the right deal to release the music because he felt streaming hurt Black artists and boutique labels like his in the long run financially.
'One In a Million' reaches No. 1 on digital charts
25 years after its release, Aaliyah's sophomore album One In a Million was made available via streaming and fans immediately flocked to purchase. Blackground Records made the announcement on their Instagram account, writing:
For the first time ever, 25 years after its release, Aaliyah's 'One In A Million,' made the Top 10 on the Billboard 200 Chart this week! Thank you to all of Aaliyah's fan, both old and new, for the support. What's your favorite track off the album.
Related: Aaliyah's 'Rock the Boat' Almost Didn't Make the Cut
Per The Jasmine Brand, the album is also the No. 1 Digital Album, No. 1 Catalog Album, and No. 2 Independent Album. The album reached No. 2 on Top R&B Albums and entered the Billboard 200 at No. 10. Its previous peak was at the No. 18 spot.
Released in 1996, One In a Million features the hit single of the same title, as well as other popular singles including 4 Page Letter, If Your Girl Only Knew, Hot Like Fire, and The One I Gave My Heart To.