Aaliyah's Estate Gives Update on Streaming Issue As Most of Her Music Remains Off of Major Platforms
Aaliyah left behind a timeless collection of music when she died. From "Are You That Somebody?" and "At Your Best (You Are Love)" to "One in a Million" and "Rock the Boat," she has so many tunes that are still as popular as ever. But unfortunately, you can't stream the majority of them.
Over the years, there have been promises about her catalog being released to streaming platforms. But nothing has materialized yet. Offering an update to fans, Aaliyah's estate posted a message on Instagram in January saying this matter is beyond their control and will take time to happen.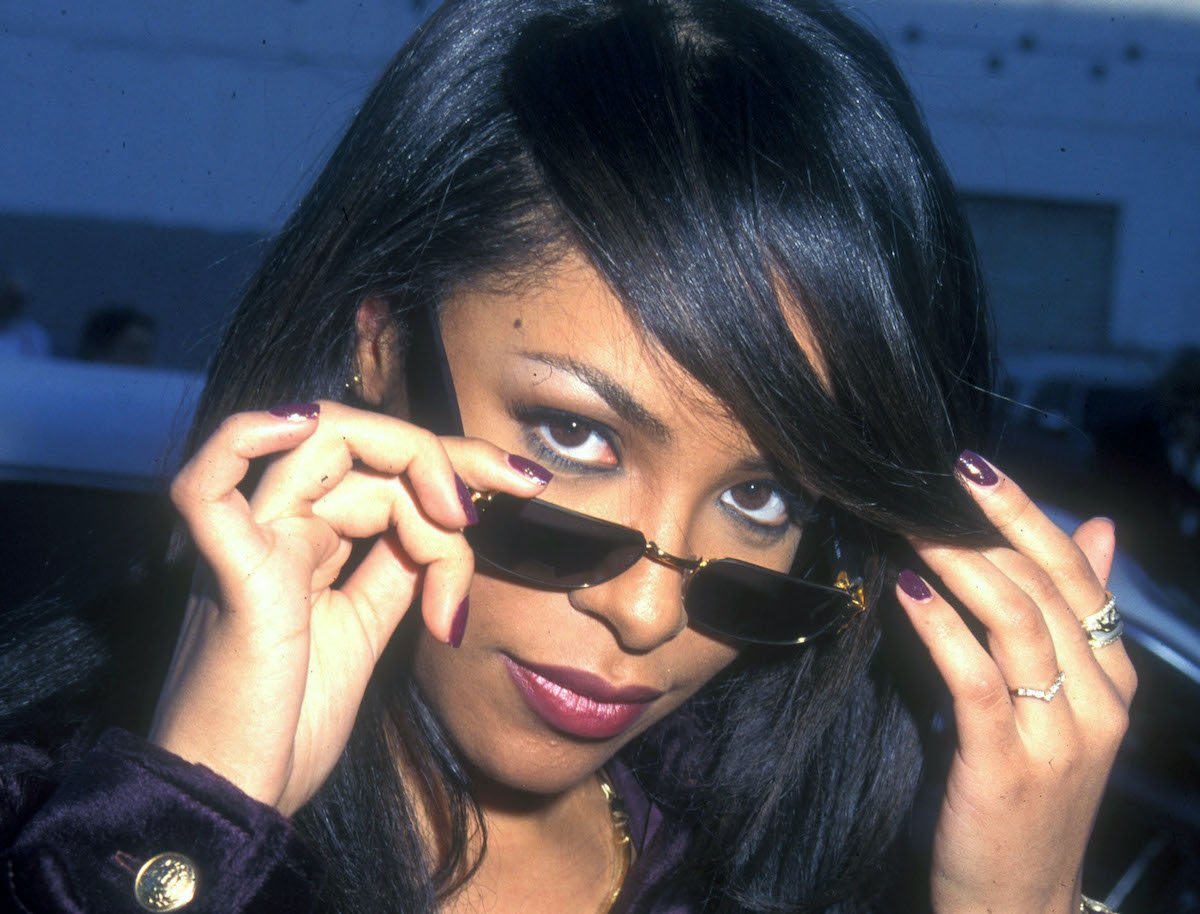 Most of Aaliyah's music is missing from streaming platforms
Aaliyah released three immensely popular albums before her death in 2001: Age Ain't Nothing But a Number (1994), One in a Million (1996), and Aaliyah (2001).
The former is the only one available to stream, at the time of this writing. But the album has faced calls for a boycott as it was produced and written by controversial singer R. Kelly, who illegally married Aaliyah when she was underage.
Complex previously published a piece explaining the streaming issue, pointing the finger at Barry Hankerson, Aaliyah's uncle and the former boss of Blackground Records, under which she released her last two albums. The report basically says Hankerson took her death so hard, he's allegedly been keeping a tight grip on her music.
Attempts to release Aaliyah's music have been unsuccessful
Since her death, there have been several failed attempts to release Aaliyah's music, including in 2011 and 2015, according to Complex. But things started looking up in August 2020 when Aaliyah's estate shared an announcement about the streaming availability of her music.
"We are excited to announce that communication has commenced between the estate and various record labels about the status of Aaliyah's music catalog, as well as its availability on streaming platforms in the near future. Thank you for your continued love and support. More updates to come!" the post said in part.
But mere months later, it no longer looks like we'll be getting that access as soon as we thought.
Aaliyah's estate has released a new statement on the status of the streaming availability of her music
On Jan. 15, Aaliyah's estate released a statement suggesting that it could be a while before her music actually makes it to streaming platforms.
"While we share your sentiments and desire to have Aaliyah's music released, we must acknowledge that these matters are not within our control and, unfortunately, take time," the statement said in part.
"Our inability to share Aaliyah's music and artistry with the world has been as difficult for us as it has been for all of you," it continued. "Our priority has always been and will continue to be Aaliyah's music."
It's probably not what many people expected to hear. But on a brighter note, her estate promised that other "unique and exciting projects" are on the way.
"We understand how frustration can lead to anger and disappointment. However, we ask all of you for your continued support and love as we aim to achieve these goals for all of you and our baby girl," the statement added.
Until her music arrives on streaming platforms, you can at least find some of her songs on YouTube or read more of our Aaliyah coverage here.