Aaliyah's Uncle and Manager Barry Hankerson Explains Why He Delayed Having Her Music Available on Streaming
20 years after her death, Aaliyah's music is now finally available on streaming services. The move comes amid over a decades-long battle and pleads from fans to have access to the beloved singer's catalog.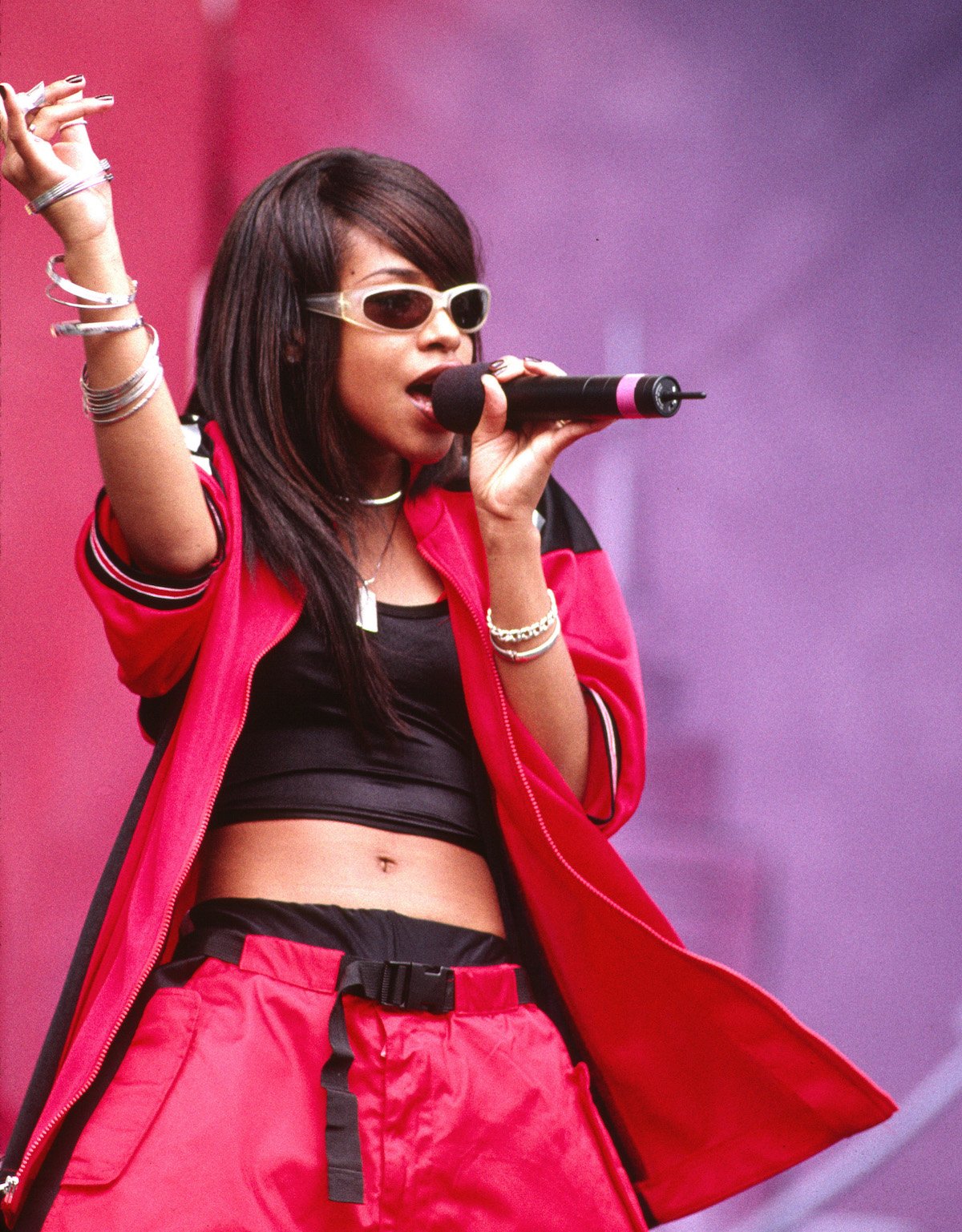 The decision has reportedly been held up as a result of Aaliyah's uncle and former manager, Barry Hankerson. But in a recent interview, Hankerson says he did not set out to initially hold the music hostage. He says he was waiting for the best deal. He also says Aaliyah's mother played a role.
Barry Hankerson says he waited to put Aaliyah's music on streaming platforms for the right deal
Hankerson says he never planned to not have Aaliyah's music available on streaming services. Instead, he tells The Rickey Smiley Morning Show that he chose to be more calculated when weighing his options.
"To be honest I had never decided for it not to be out," he began. He went on the elaborate on how he witnessed Black artists and smaller labels suffer financially as a result of bad streaming deals in the beginning. Hankerson partner with a Bay Area independent company Empire to have Aaliyah and other Blackground Record artists' music on the market via streaming.
Related: Aaliyah Had Only One No. 1 Song on Billboard's Hot 100 Chart but Much Success on the R&B/Hip-Hop Chart
"It's my belief that music is one of the few natural resources that black people have to generate any type of revenue," he says. "Over the years, which I've been in the music business for a long time, I've watched the other folks, the Warner Bros. kind of folks, constantly try to create ways of getting our music. Either with tricky contracts, distribution deals that didn't work out for the black artist or the black entrepreneur, and it just got worse and worse. So we pulled our music back."
By doing so, he says the continued demand made room for better deals. "So one way was to obviously create a demand but we had no idea that pulling our music back would create such a demand that the systems were willing to do deals that were much better for us than it would have normally been." 
Hankerson says Aaliyah's mother held up the process
In an official statement on Twitter, Aaliyah's estate, which is run by her mother Diane and brother Rashad, announced that conversations regarding having Aaliyah's music become available to the public were ongoing. Prior to this, fans could only listen via YouTube or from albums they brought years ago.
Hankerson tells Billboard that he's been estranged from his sister and was not part of conversations to have Aaliyah's music released.
"I'll be very candid with you, since the death of my niece, I don't have the same relationship I used to have with my sister, we were very close," he admits. "But when you lose a child or a niece that you really loved, it was difficult for my family. So, a lot of things in my family changed."
He says he greenlit the release after seeing Diane's Twitter announcement.
"I really got my queue that my sister was ready to put the music out because she said so on the internet," he claims. "I would have never dreamed that's the way I would have heard it. But she said, 'It's time to put the music out.' Because there was a conversation that we had that she didn't want the music out and whatever my sister told me, I tried to do what she wanted to me do."
Hankerson says he understand Diane's decision either way as she's continuing to grieve Aaliyah's loss. Still, Aaliyah's estate claims they were left out of Hankerson's recent deal and do not support the catalog's release.
The Blackground Records owner has been accused by other artists of mistreatment
Hankerson says his decision to delay Aaliyah's music wasn't intentional; however, others speculate otherwise. Aside from Aaliyah, Hankerson has signed and managed countless other artists, some of whom accuse him of being greedy and orchestrating bad deals.
According to a report from Blavity, Toni Braxton sued Hankerson in 2007 for $10 million. She claimed Hankerson persuaded her to abandon an advantageous contract with Arista Records for his label. 
Hankerson disagreed, alleging Braxton signed with him after she "was dropped from Arista because of record sales."
Related: Why Toni Braxton Filed for Bankruptcy Twice
The two settled out of court, with Braxton having to fork over a $375,000 advance back to Hankerson. Under the settlement, she was also liable for paying royalties from her next music project to him.
Up until recently, Braxton's album Libra, which was recorded during her brief stint with Blackground, was not available on streaming platforms. It will become available in October 2021, along with a slew of other projects from Blackground's catalog.