Aaliyah's Uncle and Manager Barry Hankerson on Her Illegal Marriage to R. Kelly: 'It's Just a Bad Thing'
Aaliyah's family has fiercely denied that she ever illegally married R. Kelly, but court records prove otherwise. Now, the late singer's uncle and former manager for both singers, Barry Hankerson, is speaking out about the relationship. While Hankerson doesn't confirm a marriage between Kelly and Aaliyah, he does hint that there was an inappropriate relationship between them that still wreaks havoc on his family.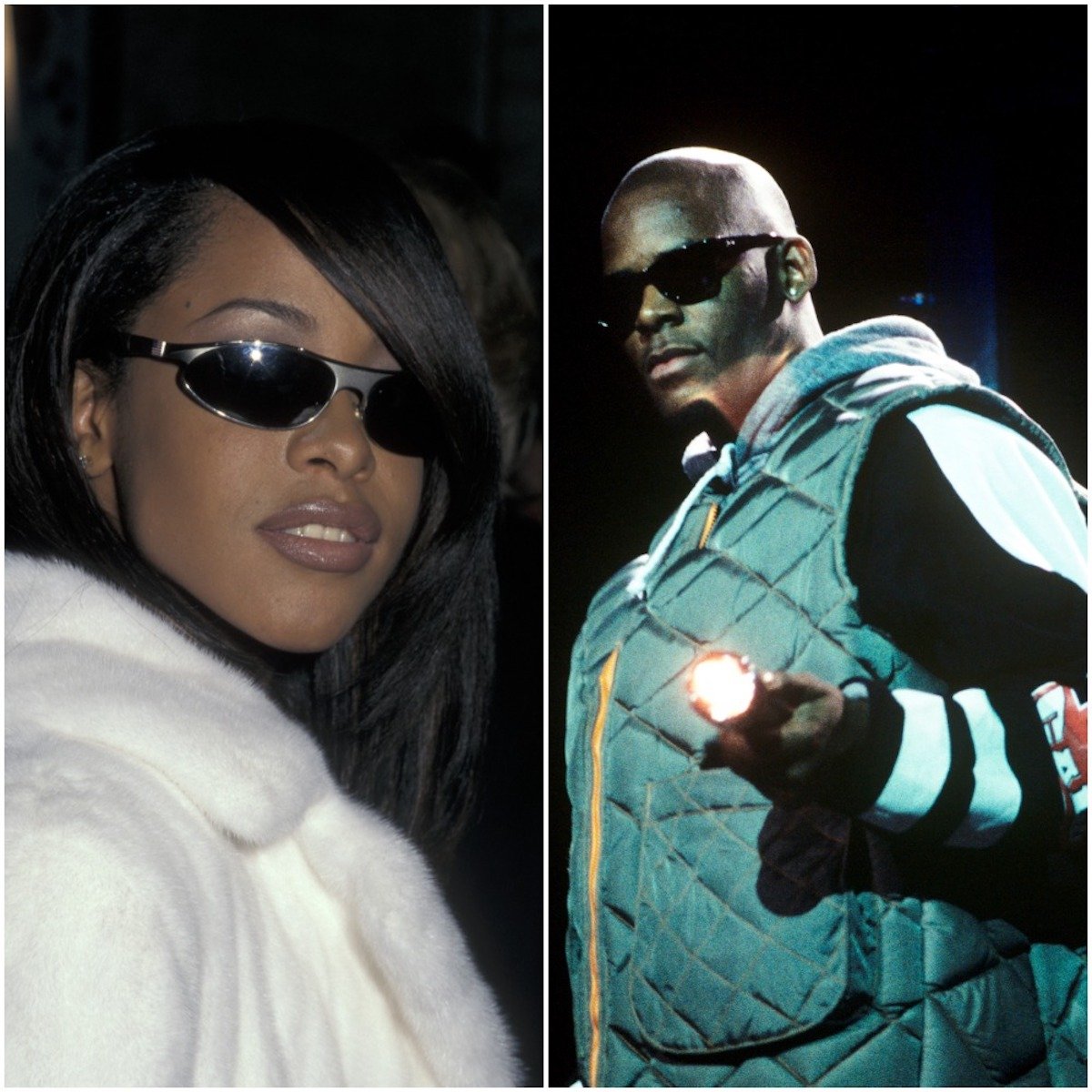 Barry Hankerson says Aaliyah's relationship with R. Kelly still causes pain to his family
Hankerson began managing Aaliyah's career before she was a teenager. Simultaneously, he managed Kelly and introduced the two when Aaliyah was 12 hoping that Kelly could be Aaliyah's musical mentor.
At some point, the relationship between Kelly and Aaliyah became romantic, despite Kelly being 12 years older than the young girl. Several former employees and friends of Kelly alleged in Lifetime's docuseries Surviving R. Kelly that Kelly and Aaliyah spent intimate time together. A former background singer for Kelly claims she walked in on Kelly and Aaliyah having intercourse in a room on Kelly's tour bus.
Related: There's an Aaliyah Biography Set for Release in 20201 That Includes Details About Her Relationship With R. Kelly
MTV was the first media outlet to report a marriage certificate between Aaliyah and Kelly amid speculation that the two were an item. Both denied such but Illinois court records proved otherwise.
Hankerson tells The Rickey Smiley Morning Show that he was furious upon finding out, telling the hosts:
I had to really consider what my actions would be and I found out that I was not a hardcore criminal because I couldn't kill nobody. So I took it to Minster Farrakhan, prayed about it, and decided to let God handle him…I just put a wall up to that. It's just too emotional for me. It just brings back too many bad thoughts for my whole family. He impacted my whole family. It's just a bad thing.
R. Kelly's former road manager says he helped orchestrate the illegal marriage
The Daily Beast reports that Kelly's former tour manager Demetrius Smith testified in a Brooklyn courtroom that helped to orchestrate the marriage between Kelly and Aaliyah by securing a fake ID for Aaliyah. At the time of the marriage, Aaliyah was 15. The ID put the singer at 18.
​​"It shouldn't have happened. It was wrong," Smith regrets. "I shouldn't be talking about Aaliyah, she's not here."
Related: R. Kelly's Former Road Manager Testifies About Kelly's Illegal Marriage to Aaliyah
The fake ID was void of a birth date and was one of two cards Smith helped Kelly and Aaliyah get. Smith claims the marriage was sparked because Kelly was fearful that Aaliyah became pregnant and opted to marry to avoid jail time. According to Smith, he was always uncomfortable with Aaliyah and Kelly's relationship.
"They were more than friends from the very beginning," Smith says. "I just thought they were too playful."
Smith admits that he paid an Illinois government employee a bribe of $500 for the fake ID. He testified against Kelly to be granted immunity.
The pair married on Aug. 31, 1994. Aaliyah's parents annulled the marriage in February 1995.