Aaron Carter Accused of Stealing Lion Art to Promote Merchandise
There's more drama going on for Aaron Carter. This time it's involving the use of an artist's image. Carter chose to promote his new hoodies using a unique image that has people talking. The image in question is art made by a professional artist in Berlin who didn't give his permission for his artwork to be used. Read on to find out more about the situation.
Aaron Carter uses an image to promote his merchandise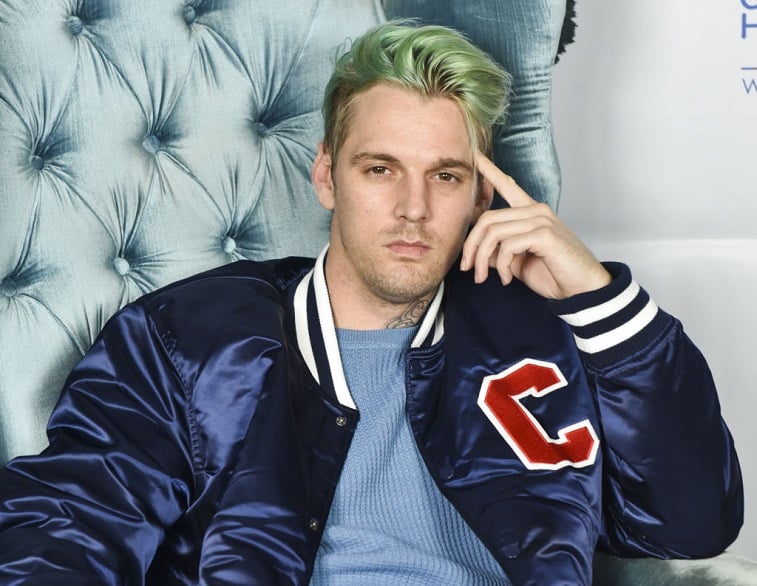 Carter, who was promoting his new hoodies, used a startling image of two lions facing each other and appearing to bump heads. The piece is called "Brotherhood" and it was created by an artist based in Berlin by the name of Jonas Jödicke. According to Forbes, Jödicke's art was used without credit or permission.
Jödicke responded on Twitter calling Carter out. The tweet reads: "Hey @aaroncarter .. You are using my artwork to promote your merchandise. I have not given you permission to do so. My art is being commercially exploited by people on a daily basis. We artists have rights, too!"
Carter responded to Jödicke by saying: "You should've taken it as a compliment **** a fan of mine sent this to me. Oh here they go again, the answer is no this image has been made public and I'm using it to promote my clothing line http://aaroncarter.com guess I'll see you in small claims court."
The artist speaks out
Jödicke spoke with Forbes about the situation and how he learned about his artwork being used in the first place.
"I first learned of Aaron's use of my artwork from a follower on Twitter," Jödicke said. "They reached out via direct message telling me about Aaron's tweet in which he had posted my artwork to promote his new merchandise shop. He did not mention me as the original artist and had not asked for permission in beforehand. That's why I called him out in a tweet, in a polite way, to inform him that I was not alright with him using my art in that way."
Jonas Jödicke felt 'insulted'
Jödicke was also asked about how he felt about Carter's response to the whole thing and how things blew up from there. He said he was "insulted" and "amazed" at Carter's response.
"His response to my tweet was what got the whole tweetstorm going," Jödicke explained. "Instead of apologizing or reaching out to me to discuss things, he insulted me and said I should be glad he was using my art to promote his store. He ended with: 'Guess I'll see you in small claims court …' I was absolutely amazed as to how he could respond in such a way and not expect people to lash out."
Jödicke also shared Carter's response to his Twitter and Instagram followers. "I shared his response on my Twitter and Instagram and that is when it really blew up," Jödicke continued. "In his Youtube livestream, he joked about my tweet having '17 likes.' As of now, it has more than 70,000 likes and reached more than 5 million. You could say the artist community on Twitter is outraged."
Things are certainly not over yet with this situation. We'll be sure to keep you updated as things progress.