Aaron Carter and His Girlfriend Go on Vacation to Amsterdam and Fans Are Here for It
Aaron Carter and his girlfriend Melanie Martin are enjoying some quality time on a much-needed vacation in Amsterdam. Read on to learn what they're posting about their fun trip out of the country.
Aaron Carter and his girlfriend travel to Amsterdam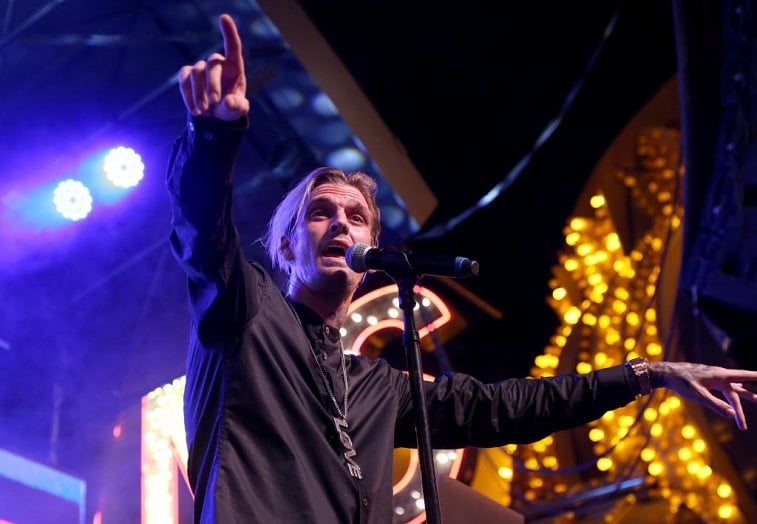 Carter and Martin are enjoying themselves in Amsterdam. Carter's girlfriend posted an image of the two overseas having a good time. "I love this man @aaroncarter thank you for always putting me first and doing everything above and beyond so grateful for you. 🥰🦋🦁," Martin captioned the post.
Fans react to the photo and wish them both well
People seem to be really excited for the both of them and the love they've found. A few people commented showing their support for the happy couple. "I am truly happy u guys found each other this is love at its finest 🌹❤️," a fan replied to Martin's post.
"So happy for you! Enjoy your time babe ❤️," an Instagram user commented.
"👏👏👏 you guys look amazing and happy af, keep doin you 👍," another user wrote.
"Nice picture of you two," someone else said.
Numerous fans wanted to share the love with Martin and wish her all the best on her trip with Carter. "❤️❤️❤️❤️❤️Love you both 😍😍 hope you all are having a great time," a fan said.
People are hoping the two enjoy their vacation together. "I'm so happy he is spoiling you, enjoy your vacation Melanie and Aaron ❤️🥰❤️," another user wrote.
Someone else commented on Martin's glow she seems to have when she's around Carter. "You have a glow about you Ms. Melanie," said a fan.
Aaron Carter and Melanie Martin posted on their Instagram Stories about the trip
Carter and Martin took the time to post about their fun trip. They each showed off their hotel room and the amazing view. Another video shows the two walking outside while under an umbrella. In another, the two pose together while enjoying some time inside out of the rain.
Carter and Martin now have an OnlyFans account
Carter has been teasing fans about his OnlyFans account for weeks on social media and the wait is finally over. He dropped the OnlyFans link and fans seem to be ready for it. OnlyFans is a type of social media where people can make money. Fans subscribe to profiles for a fee to get access to content.
Carter and his girlfriend's OnlyFans account is charging a hefty fee of $26 a month for full access to the content they post. Right now, taking a look on the page just shows they're posting, but the images are hidden. There's a total of 19 posts so far with over 2,000 likes.
Fans were asking Carter to drop the link for weeks, so it's safe to say fans are here for Carter's new social media venture. Fans can't seem to get enough of Aaron Carter and his girlfriend, Melanie Martin.