Aaron Carter Finally Explains the Meaning Behind His New Face Tattoo
Aaron Carter has been making headlines over the last few weeks. He recently got a large face tattoo that has everyone talking.
Aaron Carter has been making headlines over the last few weeks. He's been caught up in some drama with his siblings, including his brother, Nick Carter. Both Nick and Angel, his sister, have taken out restraining orders against their brother, Aaron, who has been quick to respond via Twitter. He also recently debuted a new face tattoo and fans have a lot of questions. Aaron finally addressed his new tattoo and what it symbolizes.
Aaron Carter shows off his new tattoo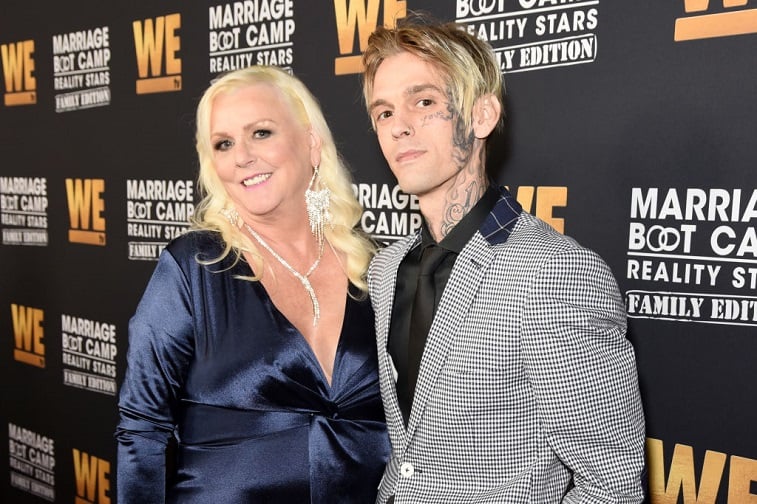 Aaron showed off his new and rather large face tattoo on his Instagram a few weeks ago with mixed reviews. "@johnnydangandco you're the greatest in the game everyone needs to know and they will after THIS PIECE," he says in one of the posts.
In another close up shot, he's showing off the new ink at a better angle. "IM THE BIGGEST THING IN MUSIC RIGHT NOW. I CANT BE DENIED. FACT CHECK ME," he writes.
Aaron talks about what his face tattoo means
Aaron Carter recently appeared with his mother, Jane Carter, for an event for the 100th episode of WE TV's Marriage Boot Camp. Aaron and Jane are part of the new season called Marriage Boot Camp: Family Edition. They spoke with Brice Sander of ET about the new season and about Aaron's new face tattoo that has everyone talking.
He went on to reveal that the tattoo has more than one meaning. "Medusa is my protector. If you want to come at me with some negativity, my Medusa will stare you in the eye and turn you into stone," Aaron revealed. He said the new ink is also in honor of his mother Jane. "This is the love of my life right here," Aaron explained as he held his mother.
Aaron was also asked about his issues with his brother recently. Jane decided to answer for Aaron herself. "Aaron loves his family very much, and that's where his heart is at," Jane said. "That's where he's coming from. He's coming from love."
Is Aaron Carter writing a book?
Aaron has been taking a lot of heat from trolls on his Twitter account. He's also been responding to a lot of fans who support him fully. People are choosing sides and it's getting ugly between Nick and Aaron Carter.
Aaron recently revealed to fans that he has so much more to say and he hinted about a book. "I have a lot more to say. I'm gonna pull the curtain back and you can read it in my book," he said to fans on Twitter.
Nick Carter's reasoning for the restraining order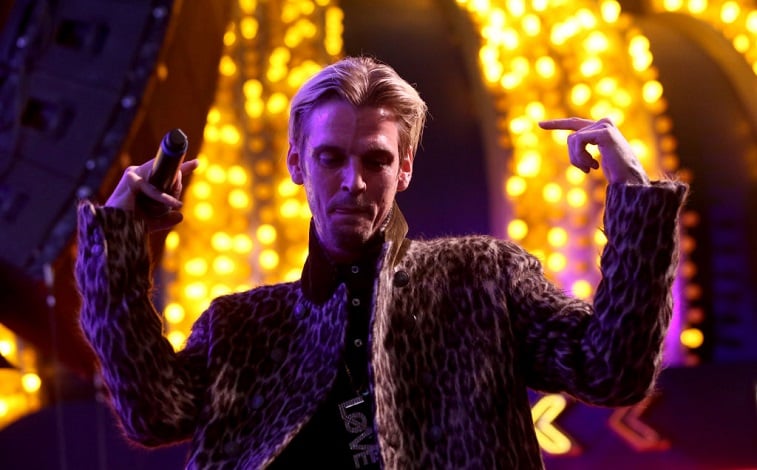 Nick has already revealed to the world on his Twitter account about why he had to get a restraining order out against his brother. "In light of Aaron's increasingly alarming behavior and his recent confession that he harbors thoughts and intentions of killing my pregnant wife and unborn child, we were left with no choice but to take every measure possible to protect ourselves and our family," wrote Nick.
Aaron revealed shocking allegations against his family members
A lot of drama has unfolded since then. Aaron has revealed startling allegations against both his brother Nick and his late sister Leslie. He told fans via Twitter that he went through treatment for years for everything he suffered. He said his brother abused him and his late sister raped him.
Fans have been choosing sides between the brothers. This isn't the last of the drama surrounding the Carter family.