Aaron Carter Helped out a Bird in His New Video on Instagram and Fans Are Here for It
Aaron Carter seems to know a thing or two about birds, at least that's according to his latest video upload on Instagram. Carter is seen helping out a bird while his girlfriend, Melanie Martin films. Read on to learn what fans are saying about it.
Aaron Carter rescues a hummingbird from his home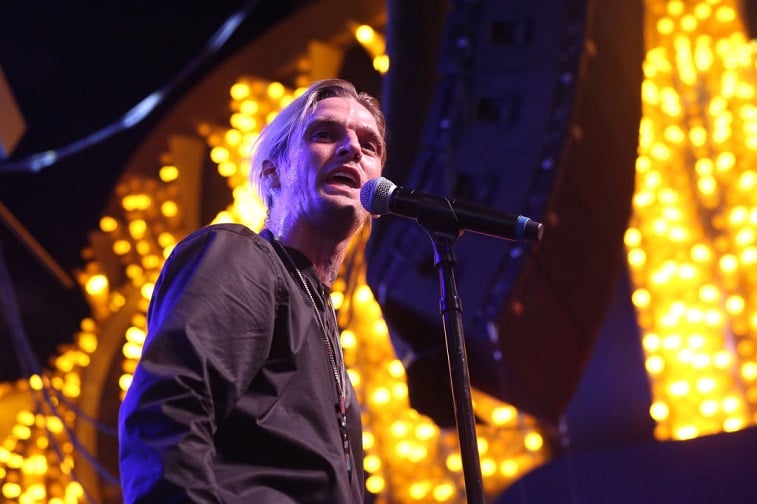 Carter rescued a hummingbird from his home recently and decided to release it outside in his backyard. He made sure to capture the moment on Instagram, of course.
"We just found this hummingbird flying around in the house, I grew up with hummingbirds and I know his to properly take care of them before they injure their wings or their heart. #hummingbird," Carter captioned the post.
Martin films while Carter holds a hummingbird in his hands. "Alright guys, so we just found this little hummingbird inside. He was stuck inside so I caught him," Carter says in the video. The bird flew away from out of Carter's hands and seemed to be perfectly fine.
Fans react to Carter's good deed
Numerous people took the time to comment on the video, even his girlfriend. Martin commented with, "😍😍😍💕💕💕."
Many fans support Carter's decision to help the bird and set it free. He was even encouraged to get a bird feeder with some food for it in the future.
The love was in full force for Carter's good deed. "This is the Aaron that I enjoy 😍😊," an Instagram user commented.
Lots of people seem to love hummingbirds. "I love hummingbirds, my mom has feeders to this day. She loves her bird watching ❤️😍❤️," someone said.
"Love hummingbirds. So sweet. Thanks for saving it! ❤️," another Instagram user said.
"Very kind..I'm sorry people judge you so harshly," someone else commented about the situation.
Another fan said it's "crazy" that he was able to hold it. "That's crazy he just was in your hands like that rare," they said.
It wasn't all love for Carter though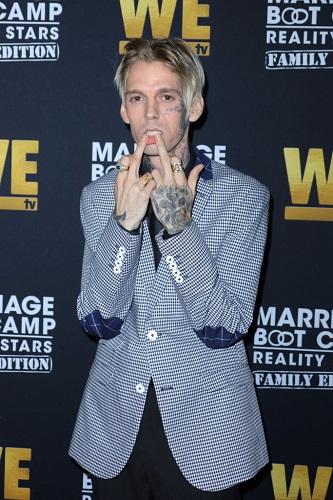 But it wasn't all love in the comments, as usual. Some people took the time to comment their own thoughts, no matter how negative.
"Great now that bird will have Aaron Carter Flu," a user wrote.
"You look like the type who will eat it," another Instagram user commented.
One person questioned Carter's knowledge about hummingbirds entirely. "Right cause you have your degree in veterinarian care? 🤣🤣🤣," they said.
Another questioned his bird handling skills. "You're a bird handler too?" someone asked.
One person said Carter shouldn't be taking care of a hummingbird. "You are not fit to be taking care of a hummingbird. You literally can't even take care of your face," they said.
Others just found the whole thing hilarious. "Hold up, this dude just said he grew up with hummingbirds! 😭😭💀," an Instagram user wrote.
Many people have jokes now about what this all could mean for Carter's future. "He's moving to Canada to be a hummingbird keeper 😂," someone said.
Numerous fans are supportive of Aaron Carter's choice to help the bird despite the haters in the mix.