Aaron Carter Posts a Video of Himself Performing and Fans Are Concerned
Fans of Aaron Carter always seem to find the time to comment on his Instagram uploads, and the latest one is no different. Read on to learn why this recent video of Carter performing has fans concerned.
Aaron Carter posts a video of himself performing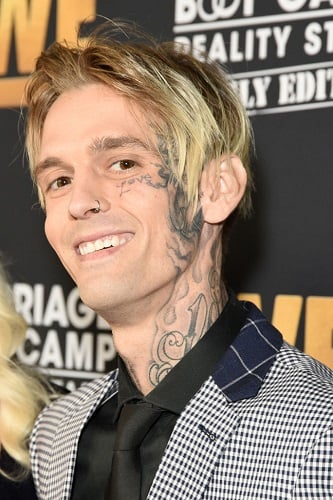 Fans of Aaron Carter usually enjoy seeing him perform, but not in this latest upload. As everyone knows by now, the coronavirus has hit the United States and it's spreading like wildfire. Gatherings of large quantities of people have been postponed or canceled. People are encouraged to stay home and practice social distancing.
Carter's latest video upload is rather timely to say the least. He's performing on stage to a crowd of people. "Sooner or later LIVE #BackToWork 🥰," Carter captioned the post.
Fans react to Carter performing
Although it's unclear whether the video is a new performance or older one, fans are understandably concerned considering the issue with the coronavirus.
One fan urged Carter to stay home and to be safe. "Dude you have to stay home! Bars and nightclubs are closed. And unless that gathering is less than 10 people it should be shut down," a fan wrote on Instagram.
Another fan decided to have a little fun at Carter's expense. "He's ok. No more than 10 people come to his shows anyway. I went to his last show at Starbucks. 😂," an Instagram user joked.
Someone else urged Carter to stay home. "But now stay at home, Aaron. Take care of yourself and your loved ones by staying at home, please. 💕😔," the user wrote.
Others just saw the humor in the situation. "COVID19 CONCERT 2020 ROCK ON AARON," another Instagram user said.
What happened to Aaron Carter's OnlyFans account with his girlfriend?
In other Aaron Carter news, the artist had created an OnlyFans account with his girlfriend, Melanie Martin. OnlyFans is a social media service that people can use to make money. Fans subscribe to profiles for a fee.
Carter had an OnlyFans account, but the link to the account is now gone. It looks like the URL has been changed or the account was removed. The last we checked, Carter was charging $26 a month for full access to the content he and his girlfriend were posting of themselves.
Who knows what this could mean? Taking a look at Carter's Instagram page, he only has his name in his bio. Melanie Martin now has a blank bio on her page. Could this mean there's more to this removed OnlyFans account than meets the eye?
Fans will have to wait to find out more information since there's nothing written about it on Twitter either. It's definitely strange though and could mean there's trouble in paradise.
Aaron Carter still has many loyal fans that can't wait for him to drop new music. They commented on his latest video upload about how much they enjoy his music and performances.