Aaron Carter Responds to Instagram Haters in His Latest Video Upload
Aaron Carter, who isn't known to just take people's social media comments without a response, took it upon himself to respond to some Instagram haters in his latest video upload. Read on to learn what people are saying and how Carter is choosing to respond.
Aaron Carter posts a video to Instagram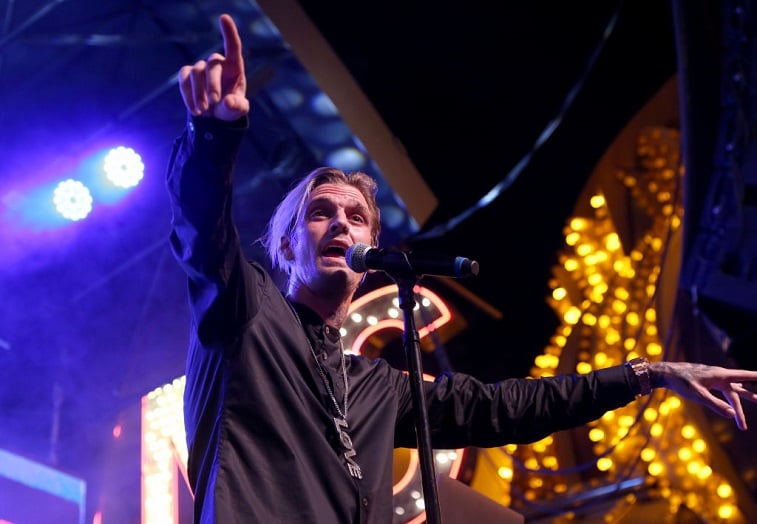 In the new upload, Carter has the camera facing himself while listening to some music and sporting a half up, half down ponytail. He captioned the post: "Avoiding danger is no safer in the long run than outright exposure. The fearful are caught as often as the bold."
People responded in overwhelmingly negative tones. One person responded with: "You a twig, I'll break u boy."
Carter decided to respond to the hater by saying, "🏆 you win congratulations, I don't share that perspective."
Carter responds to the haters
"Huffing a lot I see," another Instagram user commented. Carter chose to respond by saying, "That's absolutely uncalled for, I just don't understand why your group of people trying to create a narrative continues I mean, do you have jobs? Or are you being paid to **** w my name."
People continued to comment on the post with negative comments. "You so gay, you need a straitjacket," another Instagram user wrote.
Carter decided to respond to this hater by saying, "Two very interesting things to say to a stranger. I think you should get off Instagram and coming at a man who has a lot to lose (me)."
The comments just keep rolling in from people eager to express their opinions, no matter how negative. "Your a crack head," another person wrote.
Of course, Carter had to respond. "That's defmenation of character, considering I've never done that. I'm an honest human being. I hope you understand. Thank you. It's not right," Carter replied to the Instagram user.
Aaron Carter is extremely popular on Instagram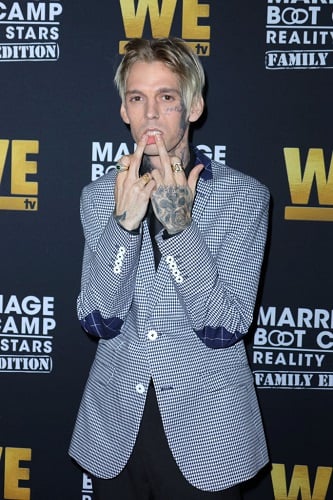 At the same time, Carter has numerous loyal fans that are always there to comment on his posts with words of encouragement or just people pouring their hearts out to the singer. In a recent upload, Carter is posing in front of a mirror in a towel.
"LøVë is shown, not told – FResh Out The Tub. TiME for Some NetFlix and chill solo, unless I'm w my queen 👸🏼🤴🏼," Carter captioned the image on Instagram.
People couldn't resist the urge to comment and let Carter know what they think. "All tatted up I see❤️," an Instagram user wrote.
"You are such a beautiful human being. 😍💕🙌🏽," someone else said.
"God really took his time with you 😋," another user wrote.
Some people aren't so thrilled with all the shirtless posts. "You got male followers dawg; why you gotta do is like that?? I get it; we are the minority," another Instagram user hilariously said.
Instagram users comment with their thoughts
Others seriously can't get enough it seems. "Nice tattoos, great body, great Aaron. 😊🤗😍," someone else said.
"What's up brother? I've always looked up to you," another commented on the image.
Some think Carter is trying a little too hard. "Wow dude for being a celebrity you try so hard… go copy the trends and get another face tat," another Instagram user wrote.
Aaron Carter clearly has a lot of loyal fans and he also has his fair share of haters who are eager to let everyone know what they think in the comments.