Aaron Carter Shares Life Advice With His Followers While Dirt Biking
Aaron Carter is more than a little active on his social media, especially when it comes to Instagram. His latest post is a video to fans complete with some life advice. Read on to learn what Carter said and how people are choosing to respond.
Aaron Carter posts a video to Instagram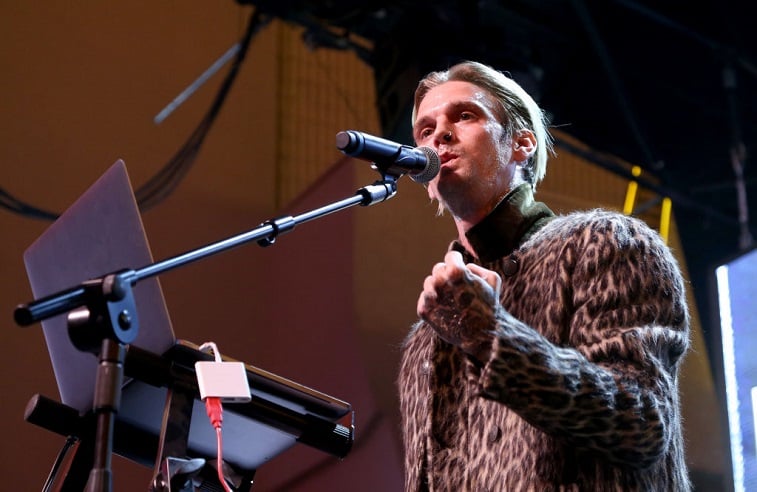 Carter was enjoying the day and was out dirt biking when he uploaded a video to his Instagram. He captioned the post: "Even when we crash we can always get back up again. #HealthyLiving #prosperousnewyear."
"What's up everybody out there? I just wanted to say hello, send a message to you guys," Carter began in the video. "I'm out dirt biking. Only wrecked a couple of times but, all good just blowing off some steam. And this is one of my many outlets that I use, uh you know, to keep myself on a good path and my brain is just getting too overloaded with **** I just like to come out here and just shred so. I just wanted to say what up to everybody in 2020?"
Carter then went on to give some life advice to his followers and he described 2019 as having "a lot of learning curves."
"Be careful out there. Be careful who you trust. A lot of learning curves in 2019," Carter continued. "Just live up to your resolutions and enjoy your life and be kind to people. You know, it's easier said than done I guess. But I love you guys. I will be touring internationally a lot this year so I will be seeing you but right now, I'll get back on my dirt bike and give my 250 some love."
Fans respond to Carter's post
As always, fans responded to Carter's post to let him know how they really feel. There were a lot of words of encouragement and well-wishes for the artist.
"You've overcome so much in your career and look at you now. Absolutely killing it 🔥🔥," an Instagram user said.
Dirt biking seems to have a following among some of his fans and their family. "Good for you Aaron! My 6 year old loves riding his dirt bike! It's a great sport 💯💯," someone else commented.
People comment well-wishes for Carter
A lot of people are here for this positive side of Carter. "Enjoy yourself! Love you too! Yes… always a good message," another Instagram user expressed. "There are so many lessons we all get in life. You're doing amazing! You are an extremely strong person. Keep doing you and I got your back. 🦁."
"Love how positive you are dude 💯," someone said.
A few people wanted Carter to remember to be safe on his dirt bike. "Be safe none the less, I know you do but we don't need any freak accident happening to you. Our hearts would be broken," another Instagram user commented.
One user thanked Carter for the advice. "Be safe! Have fun and thanks for the life advice 💙," a user wrote.
Someone else made a comment that it was good to see Carter out of his place. "So good to see you out of your bedroom/bathroom! Lol ❤️," someone else commented.
Aaron Carter definitely has a lot of loyal followers that just want the best for him and are quick to comment and let him know.