Has Aaron Dessner of The National Ever Won a Grammy?
Musician Aaron Dessner is best known as a member of the indie rock band the National. But his recent stint working with Taylor Swift has made him famous to a whole new group of fans. With Folklore, Dessner's expected to take home a Grammy. Has he ever won one before?
Aaron Dessner is a founding member of The National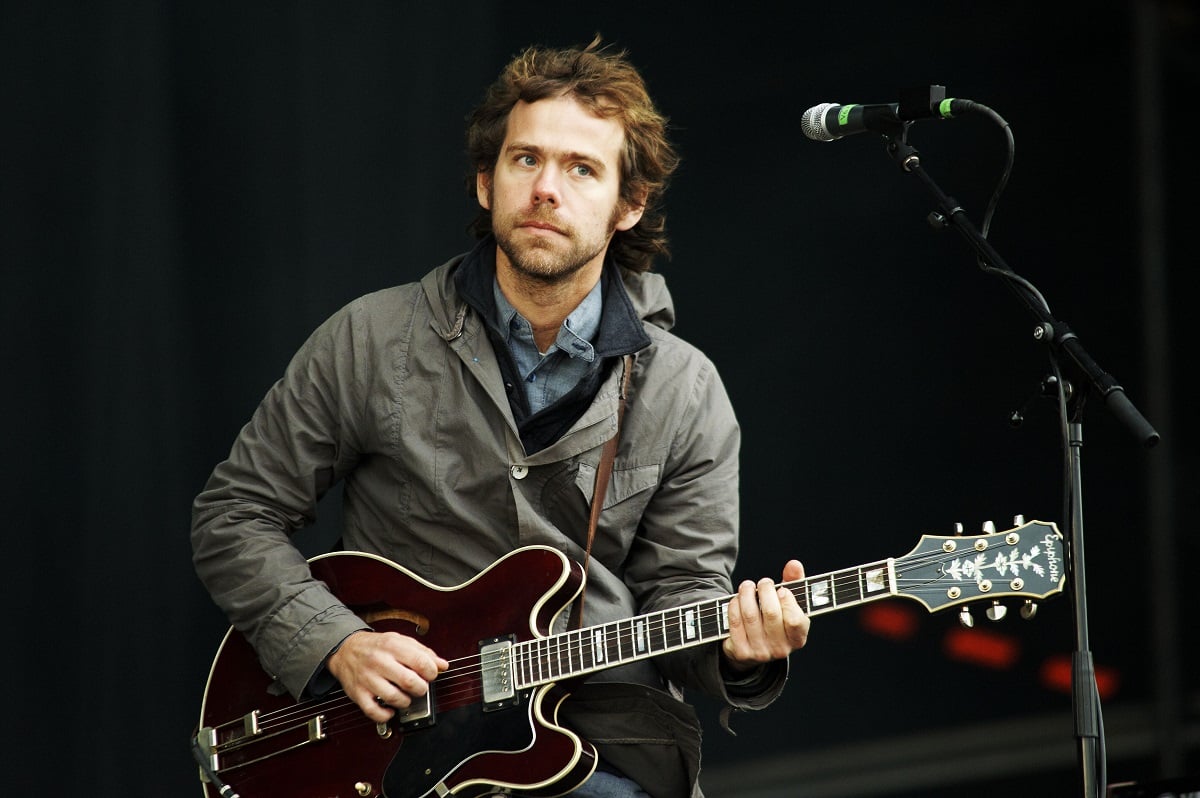 Dessner rose to prominence as a member of the National. After releasing their first couple of albums independently, the group earned mainstream attention for subsequent records. After Barack Obama used an instrumental version of one of their songs in a 2008 campaign video, they grew even more popular.
In addition to the National, Dessner works with many other artists. He and Justin Vernon of Bon Iver teamed up to create Big Red Machine, releasing an album of the same name in 2018. Dessner's also produced for musicians such as Lisa Hannigan. He and his twin brother, Bryce Dessner, have composed film scores together.
He produced Taylor Swift's albums' Folklore' and 'Evermore'
Though Dessner's collaborated with big names, Swift is another level of fame entirely. After meeting in 2019 at one of his concerts, she got his number. "She got in touch again at the end of April," he told Pitchfork. "I got a text, and it said, 'Hey, it's Taylor. Would you ever be up for writing songs with me?' I said, 'Wow. Of course.'"
The pair wrote and recorded Folklore virtually. After it was released, they, along with producer Jack Antonoff, met to play the album for the Disney+ concert special Folklore: The Long Pond Studio Sessions. A few months later, Swift dropped Folklore's sister album, Evermore, which Dessner again produced.
Dessner's performing at the Grammys with Swift and Jack Antonoff
Though Evermore debuted after the eligibility period, Folklore's nominated for five Grammy Awards at the 2021 ceremony. Not only will Swift attend the March 14 event, but the Recording Academy announced she'll also perform during it. And she's bringing along a few guests.
"My Grammy performance includes my collaborators Aaron Dessner and Jack Antonoff," Swift told CBS. "This has been an adventure that the three of us have gone on since the very beginning of quarantine." Days before the event, Swift shared a photo of the three of them (plus two others) during rehearsals.
Has Aaron Dessner ever won a Grammy?
With Folklore, Dessner is nominated for two Grammys: Album of the Year and Song of the Year for its hit single, "Cardigan." This doubles his past nominations at the award show. This year, Dessner could double, or even triple, the total number of Grammy Awards he has at home.
The artist received his first Grammy nomination in 2014 for the National's sixth studio album, Trouble Will Find Me. It was nominated for Best Alternative Music Album, but they lost to Vampire Weekend. In 2018, Dessner and the National won in that category for their seventh album, Sleep Well Beast.