Aaron Paul Is in Love With His Uniquely Charming Shelby Cobra
Aaron Paul may be best known for his breakout role as Jesse Pinkman from Breaking Bad, but he's much more than that.
He has a wide range of interests, especially in cars, and there's even one car in particular that he loves the most. That car is his vintage 1965 Shelby Cobra.
From 'Breaking Bad' to 'Need for Speed'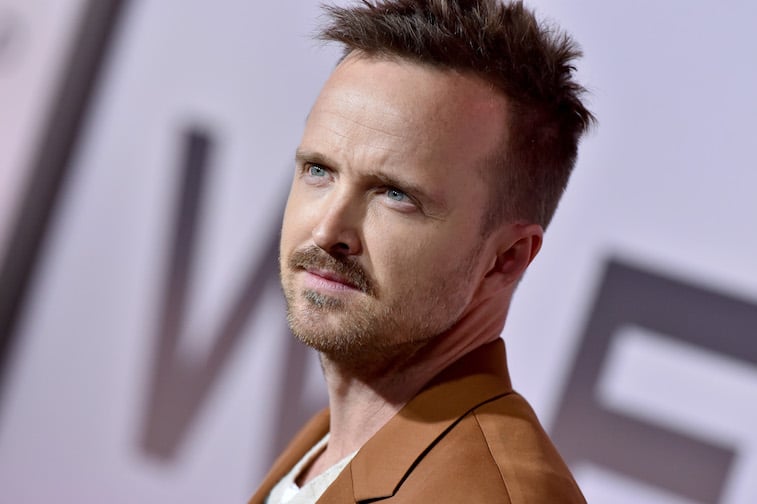 Paul has been acting since 1998 and he's actually landed some decent roles in some major Hollywood productions before he got his breakout role in Breaking Bad. For example, Paul had roles in movies such as the teen comedy National Lampoon's Van Wilder as well as in action movies such as Mission: Impossible III.
In between these gigs, Paul scored small roles on procedural TV shows such as CSI: Crime Scene Investigation and Criminal Minds. But of course, he was finally cast as Jesse Pinkman and from 2008 to 2013, he, along with Bryan Cranston, dominated water cooler conversations.
Eventually, though, it was time to say goodbye to the character, at least until 2019 when he returned to the character for El Camino: A Breaking Bad Movie.
His next big role would be about something that he's actually very passionate about, and that's cars. In 2014, right after Breaking Bad ended, his racing movie, Need for Speed premiered.
Unfortunately, it didn't do too well at the box office. Despite this setback, Hollywood kept hiring him, and now, Paul has a big role in season three of Westworld.
But, all the meanwhile, he's been using those big Hollywood paychecks to do what he loves and includes driving and taking care of his 1965 Shelby Cobra.
Aaron Paul's Shelby Cobra
As Hot Cars says, there's a lot of unique things with Paul's 1965 Shelby Cobra. For instance, Hot Cars says that it's one of the rarest sports cars ever made, as Shelby only produced 348 of them between 1965 to 1967. That said, tens of thousands of replicas have been made of this version of the Shelby Cobra.
There's a lot to love about this unique Cobra, and a lot of which is in its simple but effective interior design. As Hot Cars mentioned, Paul's Cobra has bucket seats that, while they look plain, are actually very effective at their job of keeping the driver and passenger in place during turns.
It also has a three-spoke steering wheel, which Hot Cars says is a type of steering wheel that vintage car lovers like Paul really appreciate. Hot Cars also claims that Paul loves the simplistic interior design of his Cobra, as it gives the car a very elegant appearance.
High performance too
But Paul, like anyone else who likes vintage sports cars, also appreciates the power that his 1965 Shelby Cobra provides. Hot Cars says that Paul's Cobra has a 7.0-liter V8 FE engine which is designed specifically for achieving higher accelerations. This powerful engine generates about 416-hp which allows the Cobra to accelerate from 0 to 60 MPH in 4.5 seconds.
While many modern sports cars, such as the Chevy C8 Corvette Stingray, can accelerate from 0 to 60 MPH in less than 3 seconds, Paul's Cobra is still a fast car given its age. In fact, Hot Cars even goes so far as to say that his car has a faster acceleration time than a 1990 Lamborghini Countach Coupe.
While its massive and powerful engine is the centerpiece of Paul's Cobra, it's not just pure muscle. Hot Cars says that, with its power-assist steering as well as its front disk brakes, Paul's Cobra can turn a corner well and easily slow itself to a stop.