Why Does Aaron Rodgers' Fiancée Shailene Woodley Look so Familiar?
If Shailene Woodley's face looks familiar, it's for a good reason. Like her fiancée, Green Bay Packers superstar quarterback Aaron Rodgers, Woodley has spent her share of time in the spotlight. From the lead role on The Secret Life of the American Teenager to her recent character, Jane Chapman on Big Little Lies, Woodley has built up quite a resume.
Public knowledge of Rodgers and Woodley's relationship went from rumors of a mid-summer romance in July 2020 to an engagement announcement on February 6, 2021. While Rodgers' future with the Packers is uncertain, it looks like his relationship with his fellow Californian is set in stone.
How Aaron Rodgers and Shailene Woodley met
On the Tonight Show Starring Jimmy Fallon, Woodley told Fallon that she met Rodgers during the pandemic. "We met during this wacky, wacky time and all of the stadiums were closed that he was playing in," she explained 
When asked whether she'd ever dated a pro athlete, Woodley demurred. "I know him as, like, the nerd who wants to host Jeopardy. That's the dude I know. He just happens to also be very good at sports." That's putting it lightly. Her husband-to-be is a nine-time Pro Bowler and three-time All-Pro, according to Pro Football Reference.
The three-time NFL MVP won the Super Bowl MVP award when he led the Packers to win Super Bowl XLV in 2011. He became a fan favorite during a 10-episode run as a Jeopardy guest host. Rodgers helped raise over $230,000 for the North Valley Community Foundation. The organization aided over 80 restaurants and retail businesses affected by the pandemic.
The 37-year-old mentioned the engagement during his NFL MVP speech, details Packers Wire. Rodgers described 2020 as "a crazy year filled with lots of change, growth, some amazing, memorable moments … a plan for very little fans or no stands the entire season, I got engaged, and I played some of the best football of my career." 
Woodley has quite the resume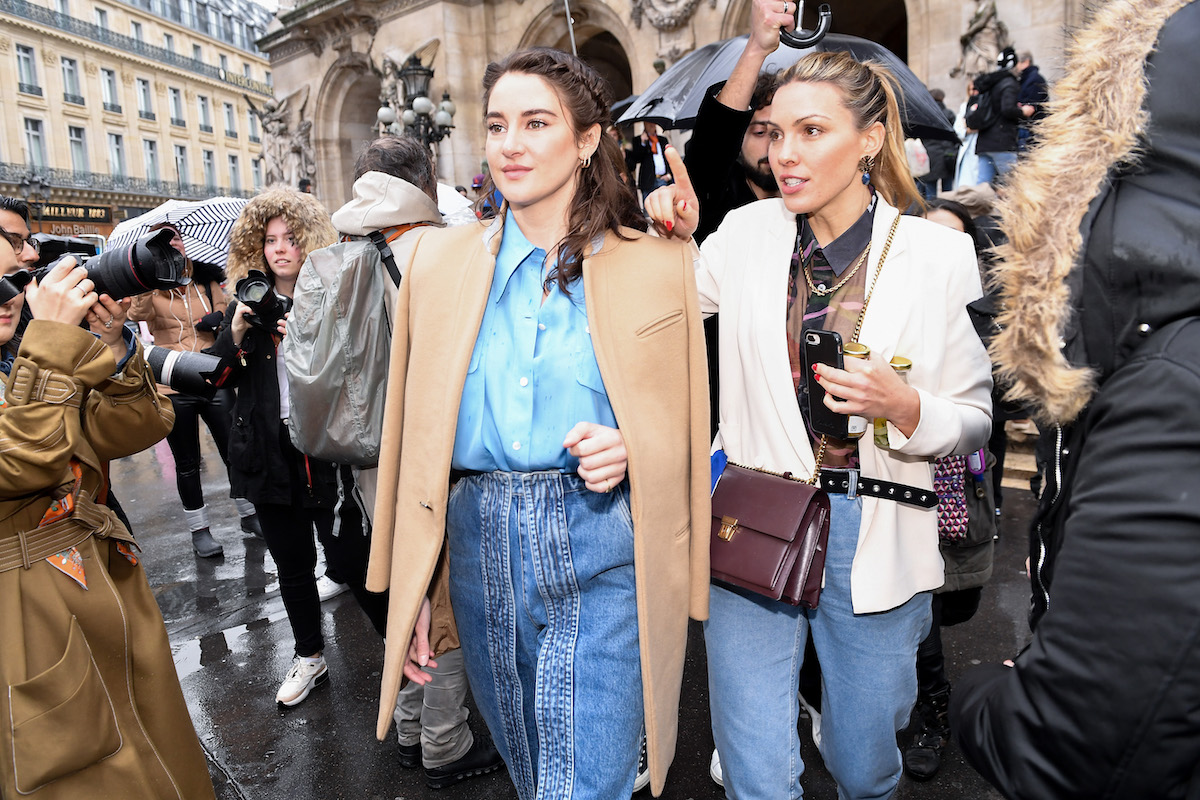 Long-time fans may remember Woodley's guest appearances as antagonist Kaitlin Cooper on The O.C from 2003-04, according to IMdB. After appearing in minor roles on shows like Without a Trace, Everybody Loves Raymond, and My Name is Earl, Woodley broke through in her first lead role as Amy Juergens on The Secret Life of the American Teenager. 
Soon, she was taking lead roles in films such as Divergent and The Fault in Our Stars. Woodley most recently took a turn as Jane Chapman in HBO's Big Little Lies, sharing the screen with the legendary Meryl Streep.
A potential power couple
While Rodgers may be on the back end of his career leading the NFL in passing yards, Woodley is still in the middle of her job a leading lady. Don't be surprised to see Rodgers escorting Woodley down red carpets in the not too distant future.
And it shouldn't be a shock if the producers of Jeopardy are knocking on his door once he hangs his cleats up for good. Rodgers may well have a future in show business himself if his fans have anything to say about it. Good luck to this potential power couple.