Aaron Rodgers Talks About Love After Danica Patrick
Many sports fans were surprised when they learned that Green Bay Packers quarterback Aaron Rodgers and retired IndyCar driver Danica Patrick had broken up after dating for two years.
In July, Patrick's rep told Page Six that the pair was "no longer together." However, the former NASCAR driver's representative did not offer a reason for their split. Since the news broke, Rodgers and Patrick have both made comments that seem to address their breakup.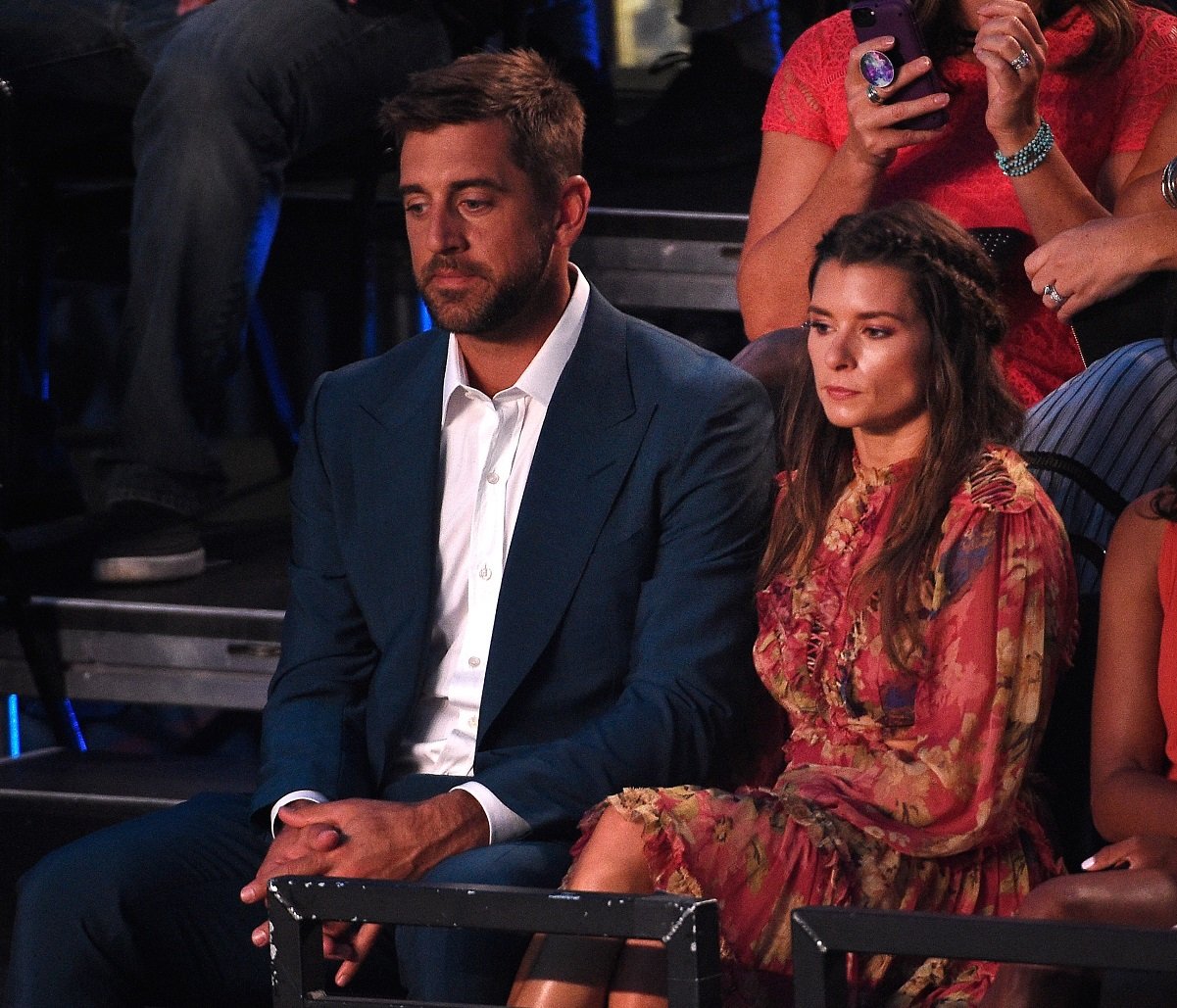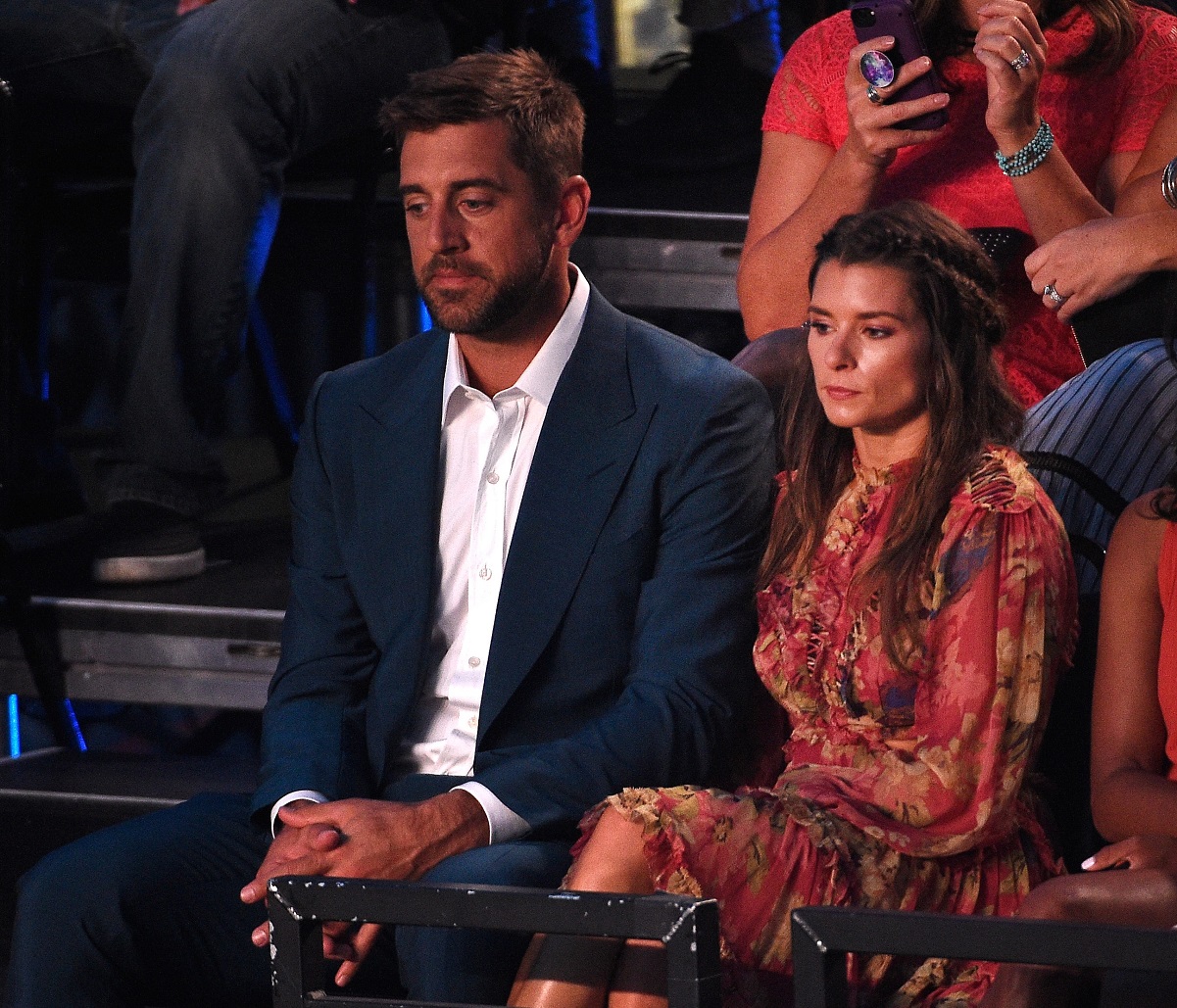 RELATED: Inside Eminem's Feud With Aaron Rodgers' Ex-Girlfriend Danica Patrick
What Patrick said after their breakup
Soon after she and the NFL star ended things, Patrick shared several messages via Instagram about healing. She also said she was taking emotional therapy classes.
The Pretty Intense podcast host shared quotes from marriage therapists and relationship coaches including: "Look at the chosen relationships in your life and notice any themes. What role do you play? Who are you with them? Who do you believe you need to be? What stories do you tell yourself about what they can offer you? What can they or can't they handle? The way you choose people may offer you insight into what you're craving or what shifts you may need to make in order to shift an overworked role you've held for a long time."
She also posted about her emotional therapy class writing: "You put your hand on your heart and lower stomach (sacral) to reset the body between moves. ……Today I put my left hand on my stomach…. and the back of my right hand on my back, surrounding the solar plexus chakra, and all I heard was — I got you, I always have. That is the main chakra that lights up on me in life."
Rodgers' comments about 'love' post-breakup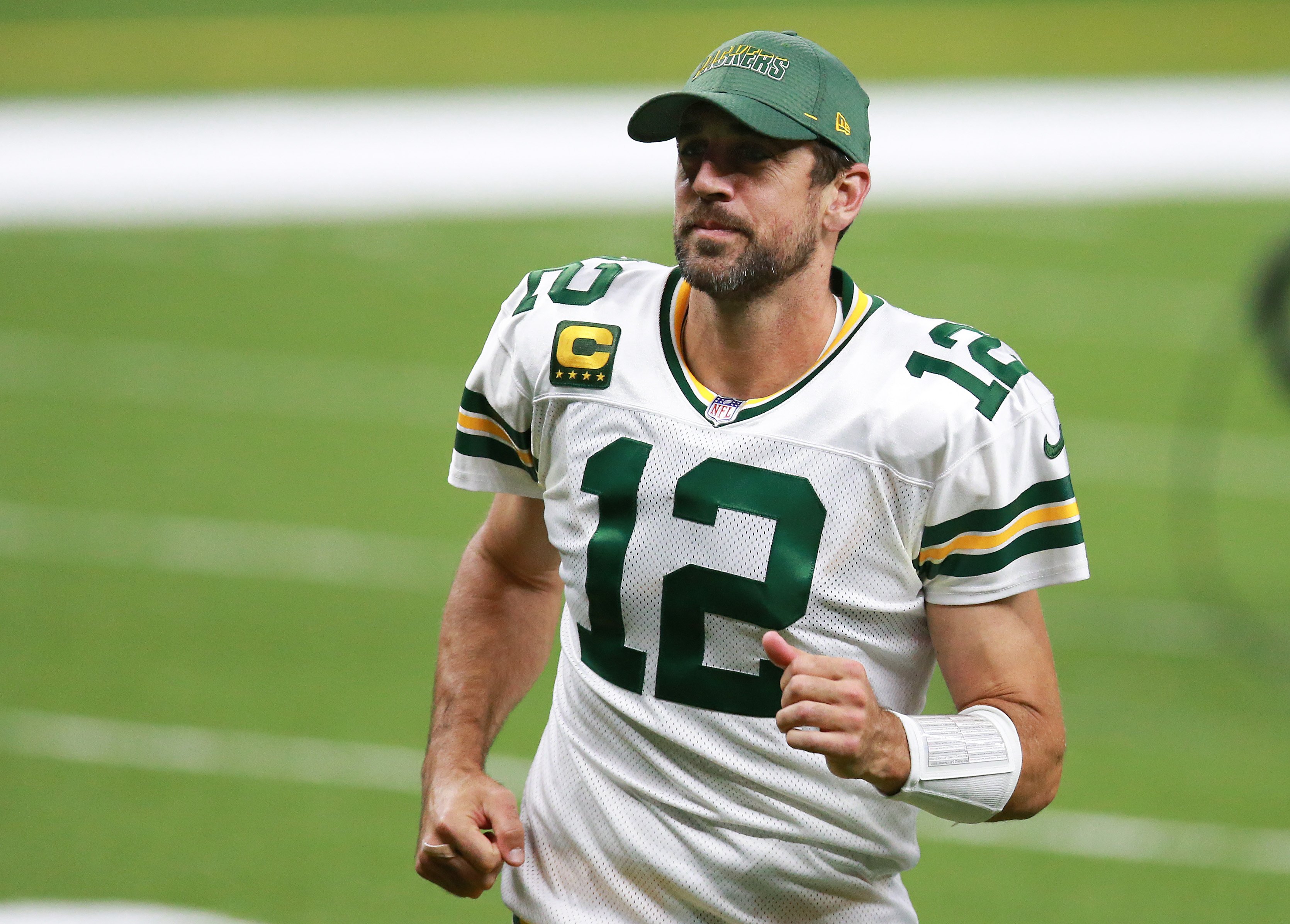 On Sept. 22, Rodgers was a guest on The Pat McAfee Show and was asked about his focus and mindset this season following offseason drama. While he didn't specifically mention his ex, he had a few things to say about "love."
"I have just a new and increased love of life," the signal caller explained. "And I've made decisions and changes and habits that put me in a lot better headspace and there's just a lot of things that have come together in my life over the last few months that have really been enjoyable and reminded me, given me perspective, on life and in football to view things through the most positive lens I possibly can.
"And that's why I'm having so much fun and it starts with love. And then surrounding yourself with people that you really enjoy."
Rodgers' other high-profile romances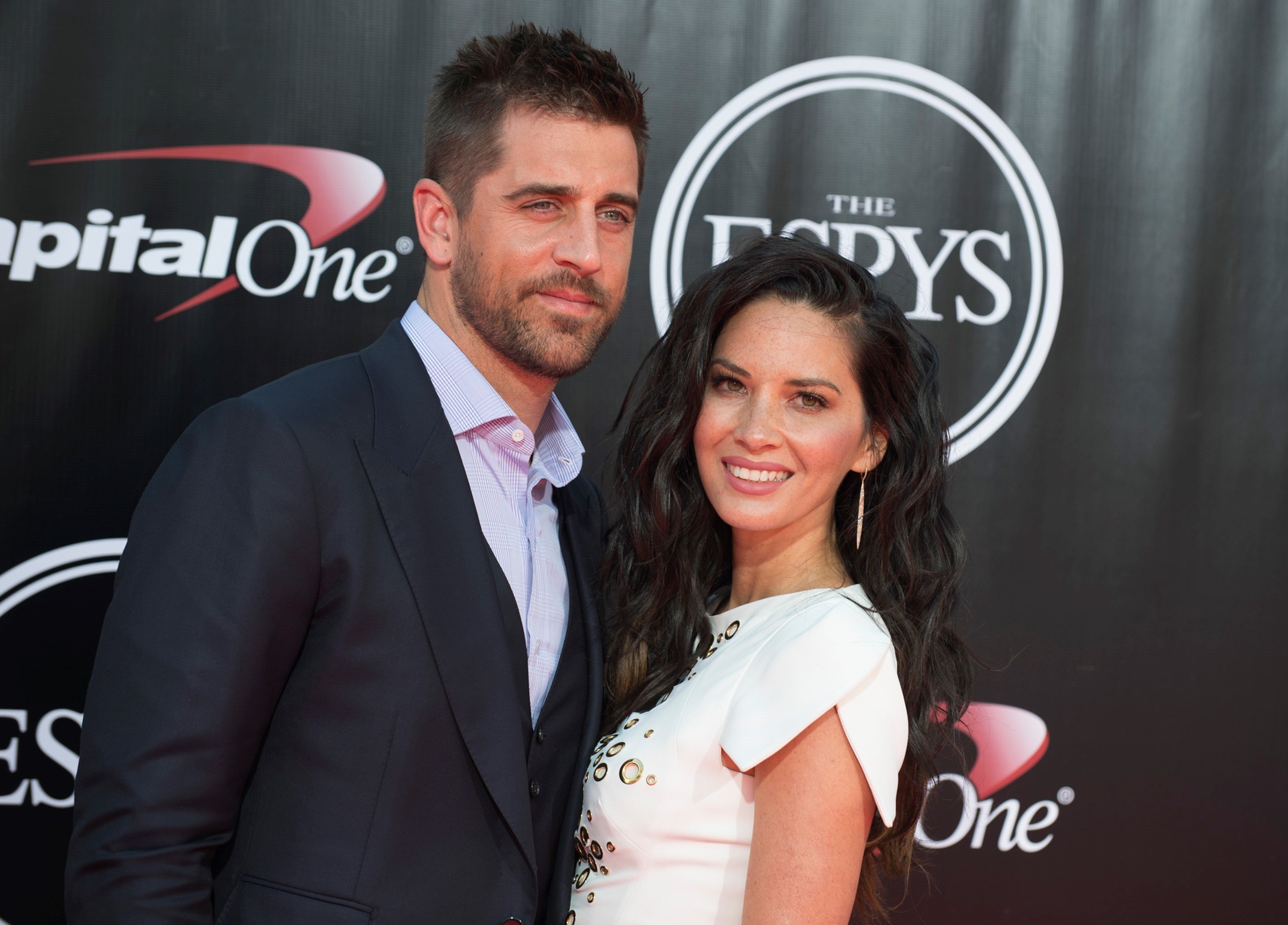 Prior to Patrick, Rodgers was in another high-profile relationship with Olivia Munn. The Newsroom alum and athlete dated from 2014 to 2017 before calling it quits.
And before Munn, Rodgers was romantically linked to few other famous women including soccer player Marie Margolius, Gossip Girl's Jessica Szohr, Lady A singer Hillary Scott, and Baywatch star Kelly Rohrback.