Aaron Sorkin Says He'll Write a 'Social Network' Sequel on 1 Condition
The Social Network may be headed for a sequel. But Aaron Sorkin, the movie's screenwriter, says he'll only revisit the film under one condition. 
'The Social Network' tells the story of Facebook's founding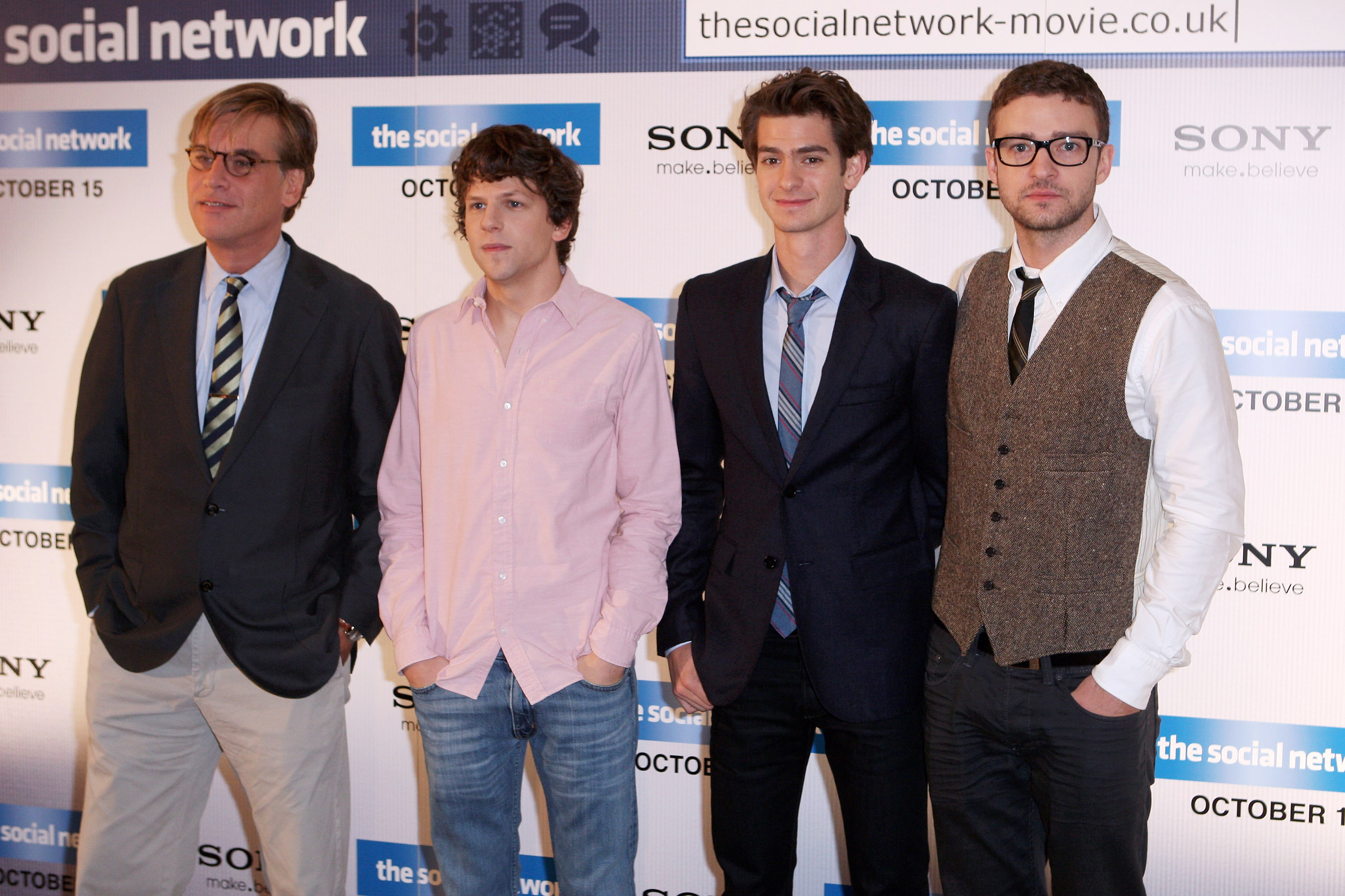 RELATED: Jesse Eisenberg's 6 Greatest On-Screen Roles
The Social Network isn't just a movie based on a book but it's also a movie based on real life. The story behind The Social Network comes from Ben Mezrich's 2009 book, The Accidental Billionaires, about how Facebook came to be. 
The film follows Mark Zuckerberg (Jesse Eisenberg) and the other founding members of Facebook as they launch the social media site from a Harvard dorm room. 
Over the course of the film, Facebook grows to include other Ivy League schools and eventually becomes a global phenomenon. Amidst Facebook's rise to the top, Zuckerberg encounters personal and legal trouble.
Two lawsuits are brought against him, one of which is being spearheaded by his former friend, Eduardo Saverin (Andrew Garfield). 
RELATED: Mark Zuckerberg's Net Worth and How Much He's Lost This Year
Eisenberg and Garfield star in the film with Justin Timberlake as Sean Parker and Armie Hammer as the Winklevoss brothers.
Other cast members include Rooney Mara (The Girl With The Dragon Tattoo), Max Minghella (The Handmaid's Tale), Rashida Jones (Parks and Recreation), Brenda Song (Dollface), Dakota Johnson (Fifty Shades of Grey).
Fans and critics loved 'The Social Network' when it premiered
Hitting theaters on Oct. 1, 2010, The Social Network hit it big at the box office. The movie made upwards of $22 million opening weekend in the U.S. before going on to earn $224 million worldwide, according to Box Office Mojo. 
Nominated for 184 awards, The Social Network dominated awards show season. Nominated for eight Academy Awards, the film walked away with three Oscar statues, according to IMDb. One for Film Editing, another for Original Score, and finally, Adapted Screenplay. 
The Social Network also won four Golden Globe Awards: Best Director, Best Screenplay, Best Original Score, and Best Motion Picture.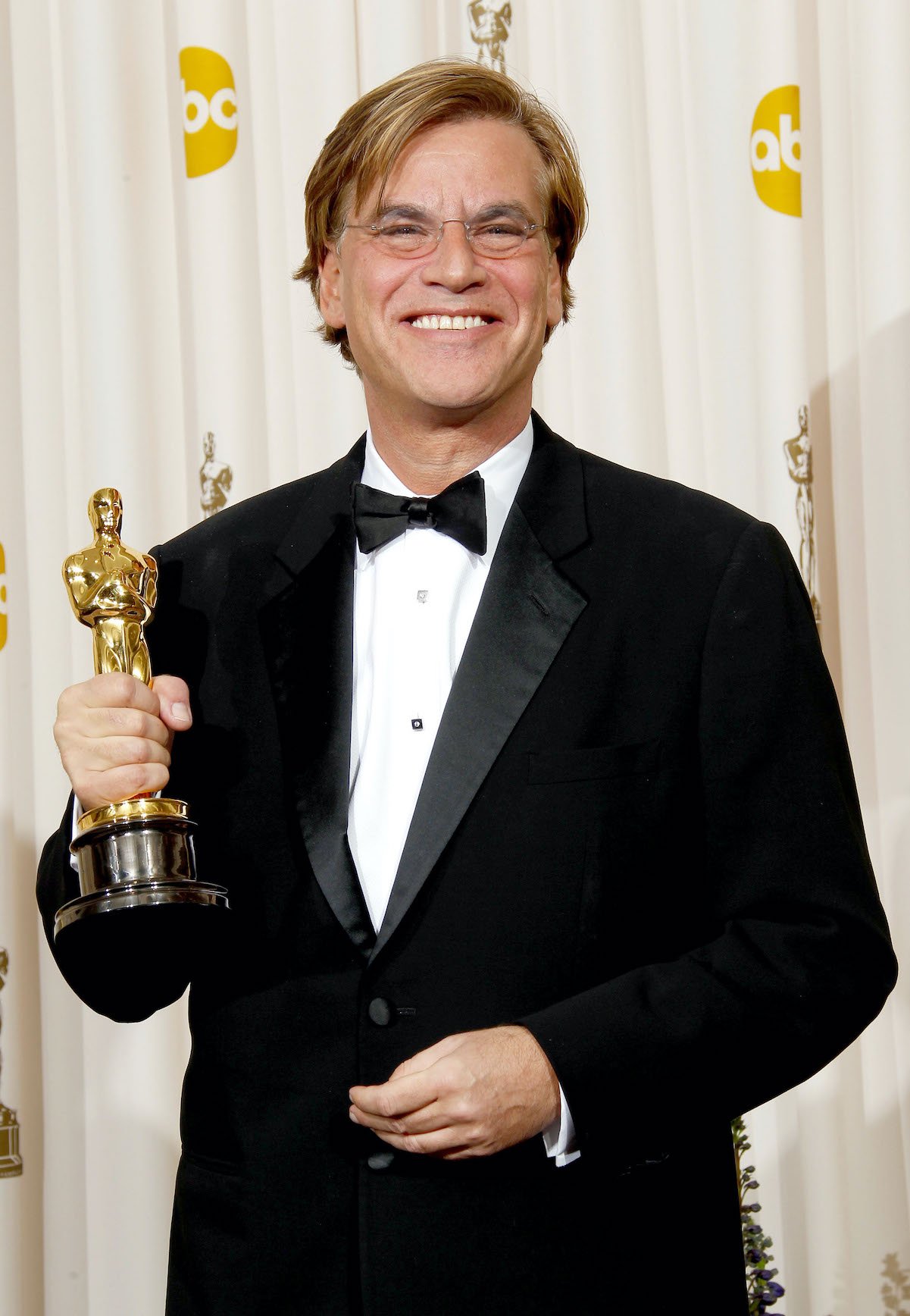 Aaron Sorkin will write a sequel to 'The Social Network' if David Fincher directs
Sorkin sat down with The Social Network producer Scott Rudin to discuss the movie on an Oct. 2020 episode of Happy.Sad.Confused with MTV's Josh Horowitz. 
Sorkin said both he and Rudin would be up for a sequel.
"People have been talking to me about it," Sorkin said. "What we've discovered is the dark side of Facebook," added, referring to political activity on the site and subsequent testimony in front of Congress.
Sorkin said he'd like to do a sequel to The Social Network but only if the movie's director, David Fincher, signs on for the project too.
"I will only write it if David directs it," Sorkin said.
Jesse Eisenberg's willing to do a 'Social Network' sequel
Sorkin and Rudin aren't the only people from The Social Network who want to see a sequel happen. Eisenberg, who played Zuckerberg in the 2010 film, is up for reprising his role as the Facebook co-founder and CEO.
In July 2019 while promoting The Art of Self Defense, Eisenberg said he'd play Zuckerberg once again.
"Oh, yeah," he said, per IndieWire. "To play a good role in a popular thing is very rare. This was an opportunity to play a complicated character that you'd normally play onstage or an art film, but on a big scale. For me, that was incredibly fortunate."
Until a sequel happens, the original is available to stream on Netflix.
RELATED: 'The West Wing' Creator Reveals His 'Favorite Moments'