'Abbott Elementary' Star Janelle James' Standup Career Kicked off When She Opened for Chris Rock
Abbott Elementary star Janelle James is already making waves for her role in the ABC series. The show revolves around a severely underfunded school many educators can relate to. It features an impressive lineup of actors like Tyler James Williams, Quinta Brunson, and James, a standup who gained traction in the comedy world after she worked with Chris Rock.
Janelle James worked as a standup before 'Abbott Elementary'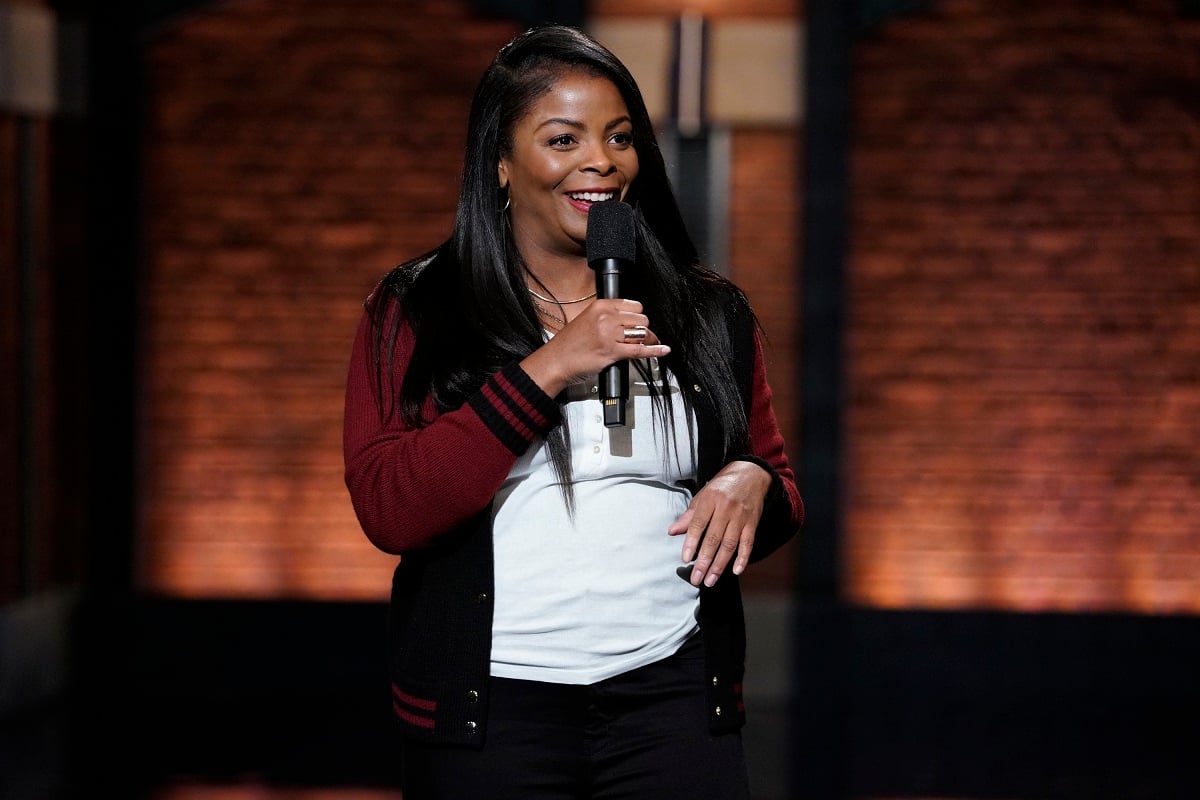 Janelle James' standup career began in 2009 at an open mic while living in Illinois. The comedian described her style as "just talking s—" on topics ranging from motherhood, dating, and being a woman over 35. The star named Wanda Sykes, Kareem Gray, and John Early as her favorite comedians and inspirations.
In 2016, James gained recognition for her work in Just For Laughs. In 2017, she attained more prominence after opening for Rock in his Total Blackout Tour. That same year, James released her debut comedy album Black and Mild. After its release, Rock posted on Instagram about James, calling her "extremely talented."
James is a multi-faced performer and writer. She wrote on Showtime comedy Black Monday, talk show The Rundown With Robin Thede, and the animated sitcom Central Park. James has also appeared in shows like Corporate and Crashing. And she hosts two podcasts, Strong Black Laughs and You In Danger, Gurl.
James plays the out of touch principal on 'Abbott Elementary'
On Abbott Elementary, James plays Principal Ava Coleman, the unqualified and self-involved principal who got her job through blackmail. Her inexperience is shown by how she mismanages the school funds and always wants to follow a different career path. Her focus is also on gaining recognition, primarily online, rather than genuinely helping her students and teachers.
Recognizing that her underfunded Philadelphia school needed supplies, Ava attempts to help the teachers by landing a spot in a documentary meant to detail the goings-on in the school. She also helps her staff members make catchy videos to raise money for school supplies.
Principal Ava is also always flirting with the substitute teacher Gregory Eddie, played by Williams. While James' character has become a fan favorite since the show debuted, the actor feels the character is "exhausting."
In an interview with The GATE, James said she found Ava peppier, which can take a toll on her. James has to stay in character all day to accurately play the upbeat character, which is exhausting for the actor. However, she said the process helped her gain "insight into what truly cheerful people feel like." She admitted it's difficult to fake constant cheeriness, pointing out that it takes a lot of energy to be that upbeat.
Her co-star Tyler James Williams also worked with Chris Rock
Hollywood is a small place. Williams also has a connection to Rock. The actor has come a long way after breaking out as the titular character in Everybody Hates Chris, which was created and narrated by the legendary star.
The sitcom, which aired for four seasons from 2005 to 2009, was inspired by memories of Rock as a teenager navigating life in the '80s. Rock also appeared on Everybody Hates Chris, acting opposite Williams as a character named — oddly enough — Mr. Abbott.
RELATED: 'Abbott Elementary': Tyler James Williams Admits Janelle James Has Caused Him to Break Character' Several Times'