Abby Elliott Almost Starred in 'Schitt's Creek'
Murphy gets all credit for making the character memorable, but comedian Abby Elliott almost played her iconic 'Schitt's Creek' role.
Out of all fish-out-of-water stories done for TV, Schitt's Creek is one of the best ever done. Not surprisingly, it comes from Canada, where movies and shows about being down-to-earth are an art form. On this comedy series, there was also a major evolution for one of its key characters: Alexis Rose (played by Annie Murphy).
As the daughter of Johnny and Moira Rose (Eugene Levy and Catherine O'Hara), plus the sister of David Rose (Dan Levy), Alexis was a classic spoiled brat character. Adjusting to life in Schitt's Creek after a life of privilege due to her parents' fame has been a comedic joy to watch.
Murphy gets all credit for making the character memorable, but comedian Abby Elliott almost played her role. A specific cast member's influence was the reason this almost happened.
Abby Elliott was brought in because her dad is Chris Elliott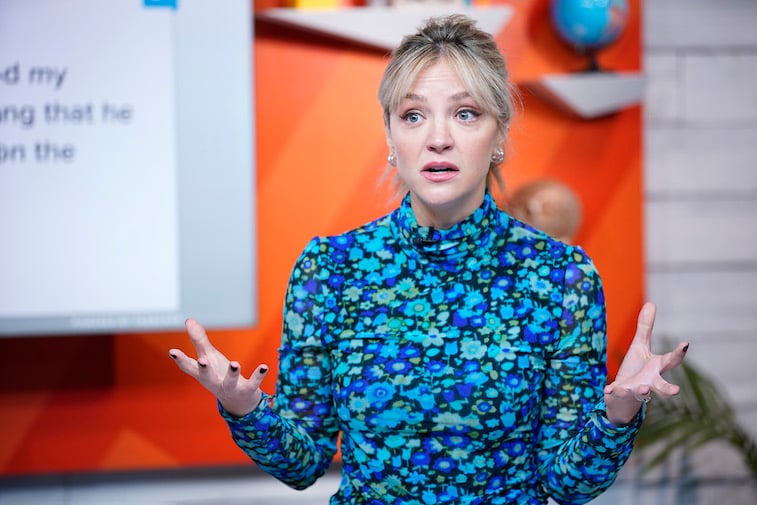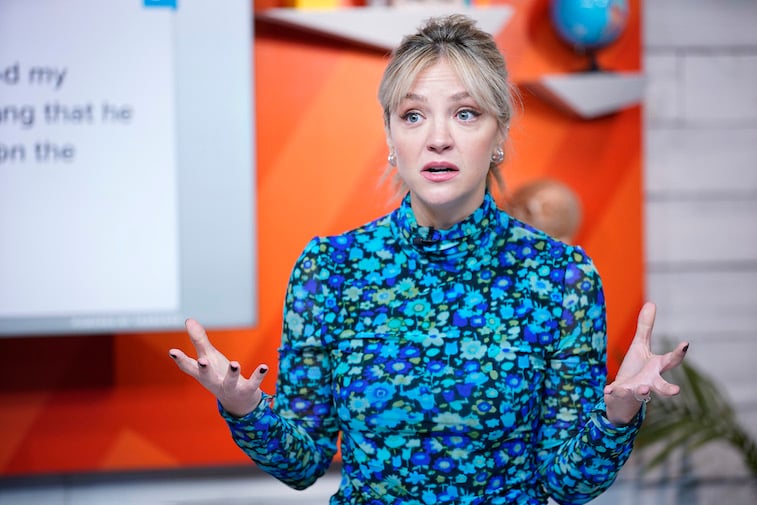 Landing Chris Elliott was already a coup for Eugene and Dan Levy when casting for Schitt's Creek. He was long known for being the off-kilter comedian who appeared on David Letterman's original NBC late-night show and numerous other movie/TV roles.
Plus, being the son of the late comedian Bob Elliott gave him the perfect pedigree for playing Schitt's Creek mayor, Roland.
It just so happens Abby Elliott is his daughter. Most people will remember her as a former cast member of Saturday Night Live from 2008-2012, How I Met Your Mother, and Inside Amy Schumer.
While she was busy with numerous shows and guest shots in 2015, Chris Elliott recommended his daughter play the part of Alexis Rose when the show was in its casting phase.
She auditioned and fit right into the description of what Eugene Levy was looking for, as in being blonde.
According to a recent interview with Annie Murphy in a Marie Claire interview, a specific circumstance with Abby Elliott helped pave the way toward former landing the part. How it happened might be one of the most fortunate turns for a TV role.
Annie Murphy was struggling to find the right TV role
Lucky breaks often happen when an actor is stuck in a frustrating place finding roles best showcasing their talents. In the above Marie Claire interview, Murphy mentioned she was looking for comedic roles after begging casting directors to place her in a comedy. Some actors suffer through being pigeonholed in certain types of roles when they know their strong suits are doing something else.
If an ongoing fault of Hollywood stereotyping everybody, sometimes things fall into place at the right moment. It so happened Elliott had another commitment and abandoned the role of Alexis Rose.
Dan Levy pushed for Murphy to play Alexis after Elliott dropped out. Because Elliott had already played Alexis in the pilot, Eugene Levy had trouble getting used to brunette Murphy playing the role. This is what hair dye is for, and they fixed it to make her have a lighter hair color.
Nevertheless, Murphy played Alexis like a real character rather than a blonde caricature, winning her a lot of fans. What fans of Elliott may want to know is whether she considered this a missed opportunity or just the name of the game in showbiz.
What has Abby Elliott done since losing the Alexis role?
There was obviously no hard feelings from Chris Elliott about his daughter missing out playing Alexis. Dad Elliott made his Roland character nearly iconic on his own.
As for his daughter, she did well landing a new series from creator Dan Levy: NBC's Indebted. The sitcom stars Fran Drescher, Steven Weber, and Adam Pally.
Elliott plays Rebecca, the wife of Pally's Dave Klein, with both forced to take in his parents after they become broke. As a sitcom fitting right in with the times, it might give Elliott a chance to create a classic, long-running character.
In the meantime, Annie Murphy is looking for her next showbiz path after realizing the role of Alexis was a once in a lifetime experience for six seasons.