Abby Huntsman Quits 'The View': Co-Host Leaving Show After 2 Seasons
Abby Huntsman announced she is leaving 'The View' after sitting on the chair for two seasons. The co-host revealed the reason she's quitting the show.
Abby Huntsman had devastating news on The View today when she announced she was quitting the show. The political analyst addressed the show on Monday morning to say she was leaving the ABC talk show. Her announcement came amidst reports there was animosity with Meghan McCain. However, the reason for Huntsman stepping down has nothing to do with all the rumored drama.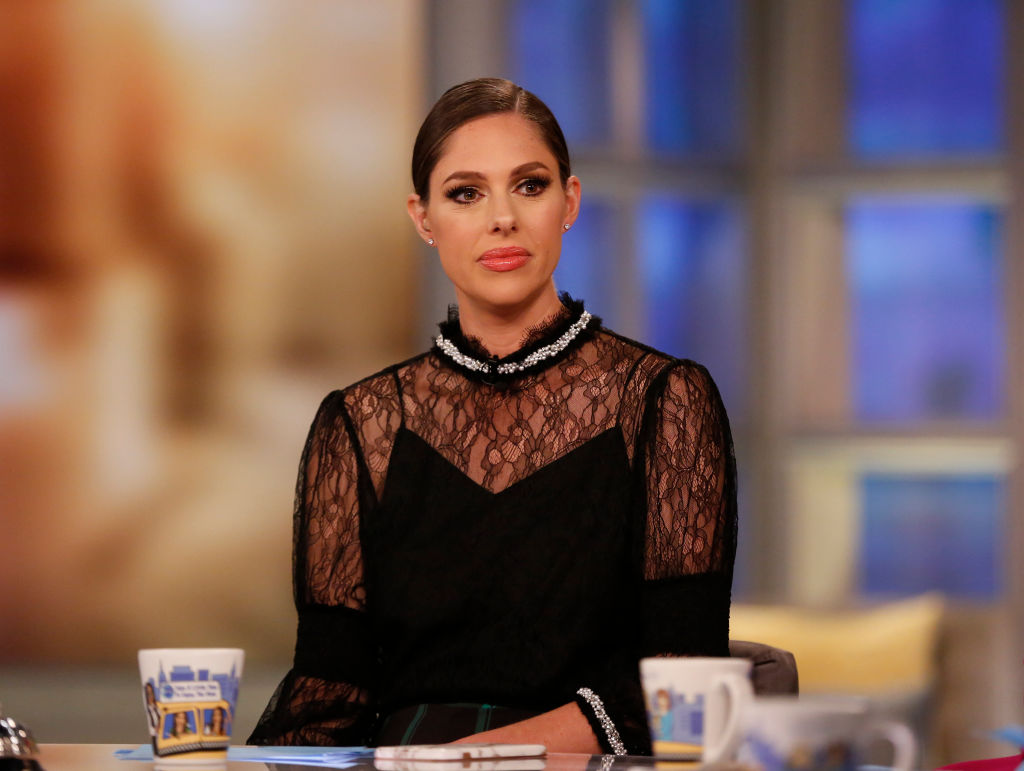 After holding the chair for two seasons, Huntsman said she was leaving to help her father's political efforts.
"Family has always been my number one priority, and is where I need to be focused at this time," Huntsman said in a statement to People. "We are incredibly close and are there to support and help each other when it matters. It's not often there is a political campaign that involves someone you love and believe in, but this is one of them."
Huntsman said her last day would be Friday and didn't close the door on returning to the show once the gubernatorial campaign was over.
"I'm so thankful for this opportunity and for ABC believing in me," the host added. "It was always a dream to sit at The View table. I have the deepest gratitude for all of my co-hosts and the team at The View who don't get enough credit for what they do every day — I've learned so much from each of them and this will always be a special place to me."
Rumors of Meghan McCain drama
Last week when McCain went missing from the show a report was published claiming there was tension amongst the co-hosts. The article particularly called out McCain and Huntsman relationship.
"They aren't speaking to each other. It's been about a month. None of the ladies talk to Meghan now," an inside source told Page Six. "Abby was the last woman standing. It's bad. Meghan's so rude."
Huntsman's announcement of leaving The View also discredited a source that claimed no one was leaving.
"No one is going to be replaced or fired or quit right now," a source told Hollywood Life. "It hasn't gotten that far but there will be days that need to be taken off because at times it gets a little much. Meghan feels the stress and it feels like everything is put on her shoulders in a negative way and she feels she is the easy one to blame. They often need breathers from each other before another fight occurs, but as of right now, no one should be worrying about their jobs."
Abby Huntsman sweet note
Huntsman also wrote a sweet note to staff on the show announcing her exit.
"To the Best Team in TV, ABC has been my family for a long time and I am so thankful to have had a seat at the table on an iconic show like The View. After much deliberation over the holidays, I have decided to leave the show to dedicate myself full-time in support of my dad and his campaign for Governor of Utah," the note read according to People.
The View airs weekdays at 11 a.m. ET and 10 a.m. PT/CT on ABC.