ABC Exec Doesn't Deny Rumor That Peter Weber Falls for 'The Bachelor' Producer but Calls It 'Crazy'
Robert Mills addresses the rumor that Peter Weber chose a producer of 'The Bachelor.' Find out what he had to say about it and more.
Fans have been coming up with their own theories on how The Bachelor ends this season. That's because it has yet to be spoiled.
A popular theory is that Peter Weber and Hannah Brown will find their way back to each other. But there is another theory that he is with a producer. Find out what an ABC executive has to say about this theory and more.
The ending of Peter Weber's season of 'The Bachelor' isn't spoiled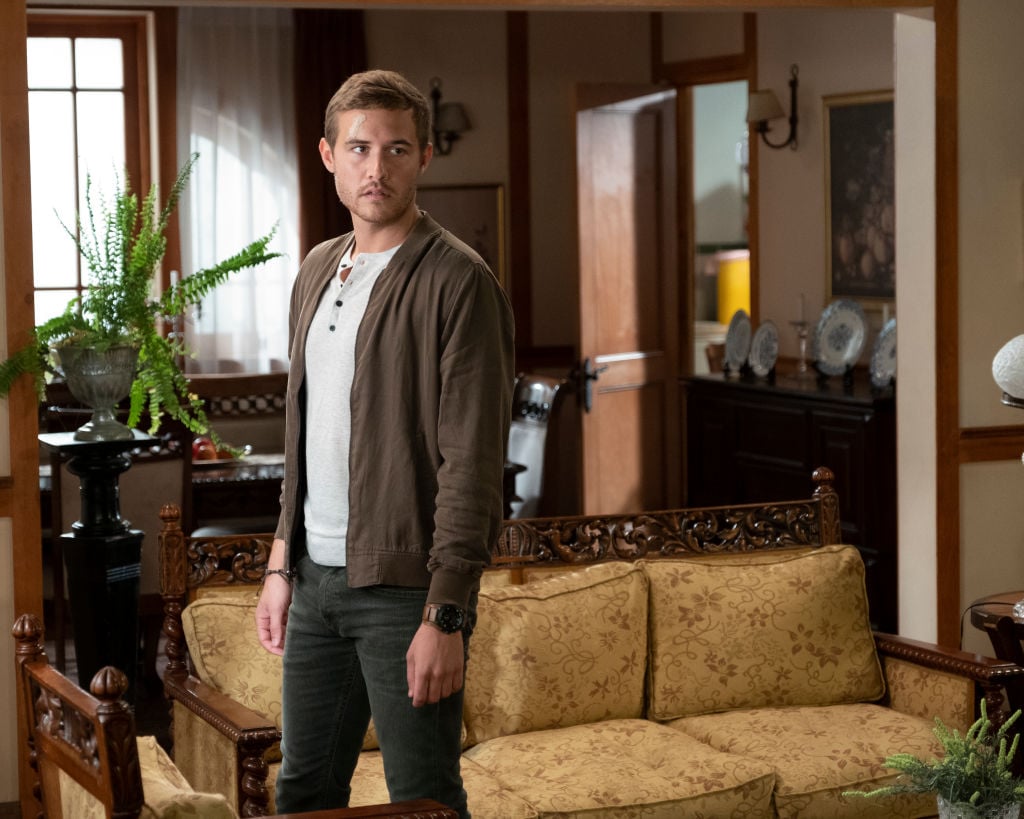 Almost every season of The Bachelor has been spoiled. However, this season is different.
"I'm really excited for this season because I'm very confident that no one is going to be able to spoil it," Weber told The Hollywood Reporter. "There's a reason I believe that — and obviously I can't say it, otherwise it gives it away. I'm very confident that Reality Steve and all of these people, they're not going to find out what happens — there's no way they're going to find out."
He continued, "And I'm very excited about that because I think that's what this show has wanted for a while and I'm excited that for my season there's a really good chance that happens. And I'm excited for everyone to just come along for the journey and not know what happens at the end, and just be able to live it out with me."
Fans believe he chose a producer
The ending is still not spoiled, but fans are coming up with their own theories. Some believe he chose a producer named Julie LaPlaca.
That's because on her Instagram page she posted a picture of herself with Weber in December. She later posted a picture of herself celebrating New Year's Eve in Times Square. LaPlaca captioned it with "New York, my first love, thank you for last night." Weber is seen in the background of the picture with his back to the camera. Hannah Brown commented on the picture with "This is really cute, Jules. I approve."
Fans also noticed that the producer has spent time with Weber's family. She posted a picture with them in Carmine's. She also has been wearing Seahawks merchandise, which is Weber's favorite team.
Robert Mills called the rumor 'crazy'
One person who does know how the season ends is Robert Mills, ABC's Senior Vice President of Alternative Series, Specials & Late-Night Programming. He addressed the rumor with Entertainment Tonight.
"Well, I hate to get in the way of a good rumor, so I'm not going to confirm or deny about whether he ends up with a producer!" he answered. "I don't know how we'd ever top that though! But, it is crazy."
He continued, "What we've seen about the finale over the years is that the 'finale' is really on that night when the show goes live. There's a lot of craziness, it's a roller coaster, but I would say even now the roller coaster hasn't ended, and it won't end until after After the Final Rose."
That sounds like there might be another twist after the finale. Fans will have to wait to see if their theories are right or wrong.