ABC's 'For Life': 3 Reasons You Should Be Watching It
While ABC's The Bachelor has been gobbling up buckets of attention since its midseason premiere in January, February saw the debut of For Life, the heavily promoted legal drama based loosely on Isaac Wright, Jr.'s story.
It was first announced in spring 2019 with Curtis "50 Cent" Jackson on board as one of its executive producers and features Nicholas Pinnock, Joy Bryant, Indira Varma, Mary Stuart Masterson, and 50 Cent among its cast members.
So far, only two episodes have aired since the premiere on Feb. 11, but the tale about a prison inmate-turned-lawyer fighting for justice was well-received by the general audience.
Read through critics' reviews and you'll find a mixed bag of opinions, but here are some reasons to check out the show for yourself.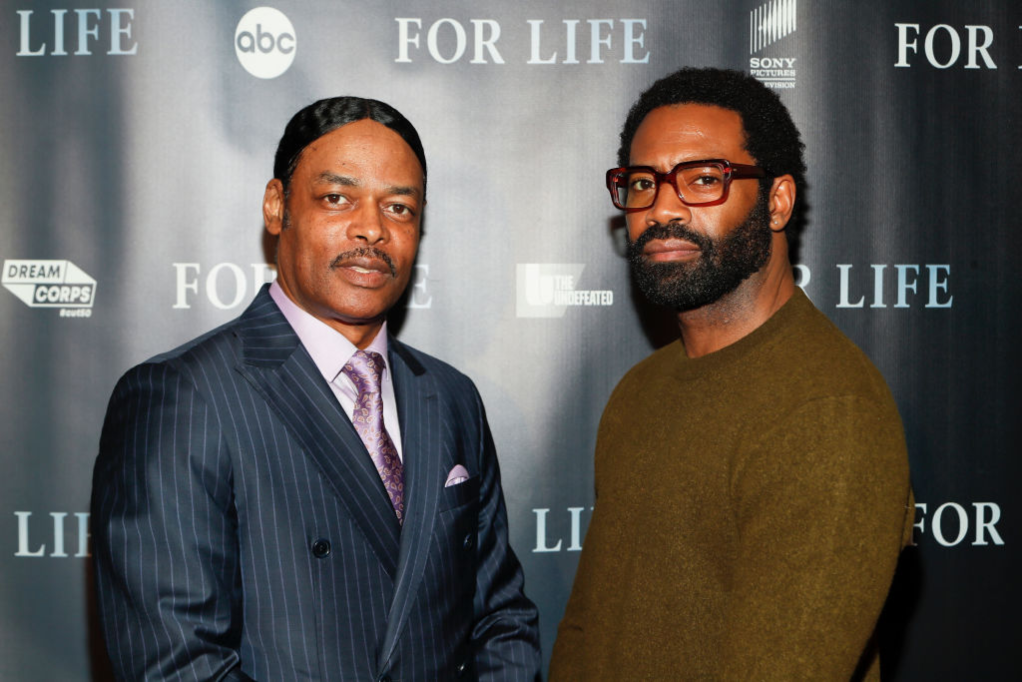 What's the gist of 'For Life'?
A legal drama that is a fictionalized account of Isaac Wright's incarceration, For Life centers on Aaron Wallace, a man wrongfully convicted and sentenced to prison for a crime he didn't commit. The story kicks off with Wallace, who has a law license — obtained while locked up – and his bid to help fellow prison inmates as he works to overturn his own conviction.
On the outside, his estranged Marie and daughter Jasmine struggle to cope with him being imprisoned for years, but they serve as his motivation to get free.
Inside, Wallace is supported – reluctantly at first – by the prison warden, Safiya, in his work to take on other inmates' cases in the hopes to reverse their convictions too. He's walking a fine line in an environment where loyalty in the yard is sketchy.
Her involvement causes conflict with inmates, guards, and the politically strategic prosecutor's office as her wife is running against one of the show's antagonists for attorney general. Wallace gets stonewalled and sabotaged in his work, but he also gets a win or two.
If you like legal/crime dramas, then you'll be intrigued by the fact-versus-fiction details, prison politics, legal angles, and the family aspect too.
The true story behind 'For Life' is compelling
As mentioned, For Life is inspired by the events in Isaac Wright, Jr.'s life, a man wrongfully convicted under the kingpin statute in New Jersey. Esquire reports that Wright was arrested for cocaine trafficking in 1989 and convicted in 1991.
The case hinged on an investigation led by county prosecutor Nicholas Bissell who was later charged with a string of felonies connected to corruption, including abuse of power and embezzlement.
Planted evidence, false witness testimony, and other dirty deeds actually ended up costing Wright. Sentenced to life in prison with eligibility for parole after 30 years, Wright set off to free himself.
But Bissell's arrest charges and eventual suicide led to Wright's appeal being heard in a new light, with witnesses recanting and the corruption exposed.
Wright was freed and afterward, completed school and a law degree and now works at a law firm in New Jersey in the criminal justice field.
A talented cast gives 'For Life' the depth it needs
British actors Nicholas Pinnock and Indira Varma are seasoned in both film and television – in the U.K. and the U.S. – and they're joined by House of Cards actor Boris McGiver and Joy Bryant. Bryant has worked with 50 Cent in the past but has also starred in Parenthood and Ballers.
Other familiar faces include Hassan Johnson who's known for The Wire, Peter Greene as Wild Bill, and Dorian Missick whose previous credits include Luke Cage and Tell Me a Story. The cast is well-versed in delivering high stakes drama that is necessary to carry the story.
Viewers believe 'For Life' shines a light on wrongful convictions, inmate life
After it premiered, For Life had social media buzzing, with fans chiming in to say the show provides a window into the corruption of the criminal justice system.
This is something Wright and the other producers were hoping for, to raise awareness for others in need of assistance and for reform.
Some viewers also commented that it's made them think about prison politics and how inmates have to cope on a daily basis, including with separations from their own family members. At its core, the show gives a firsthand look into justice reform.
Watch For Life on Tuesdays at 10 p.m. EST.