ABC Reveals Why They Chose Hannah B. for 'The Bachelorette' Amidst Mixed Fan Reactions
Fans don't know what to think about Hannah B. being named 'The Bachelorette' yet. Here's why ABC made their decision.
During the finale of Colton's season of The Bachelor, Hannah B. was officially named The Bachelorette by ABC. After her live segment during the show, Bachelor Nation responded to the choice with mixed reviews. She was very much playing up the awkward side of her personality during the finale (it was honestly uncomfortable to watch), which was a stark difference from the Hannah B. we saw during the "Women Tell All" episode of Colton's season, who was poised and well spoken.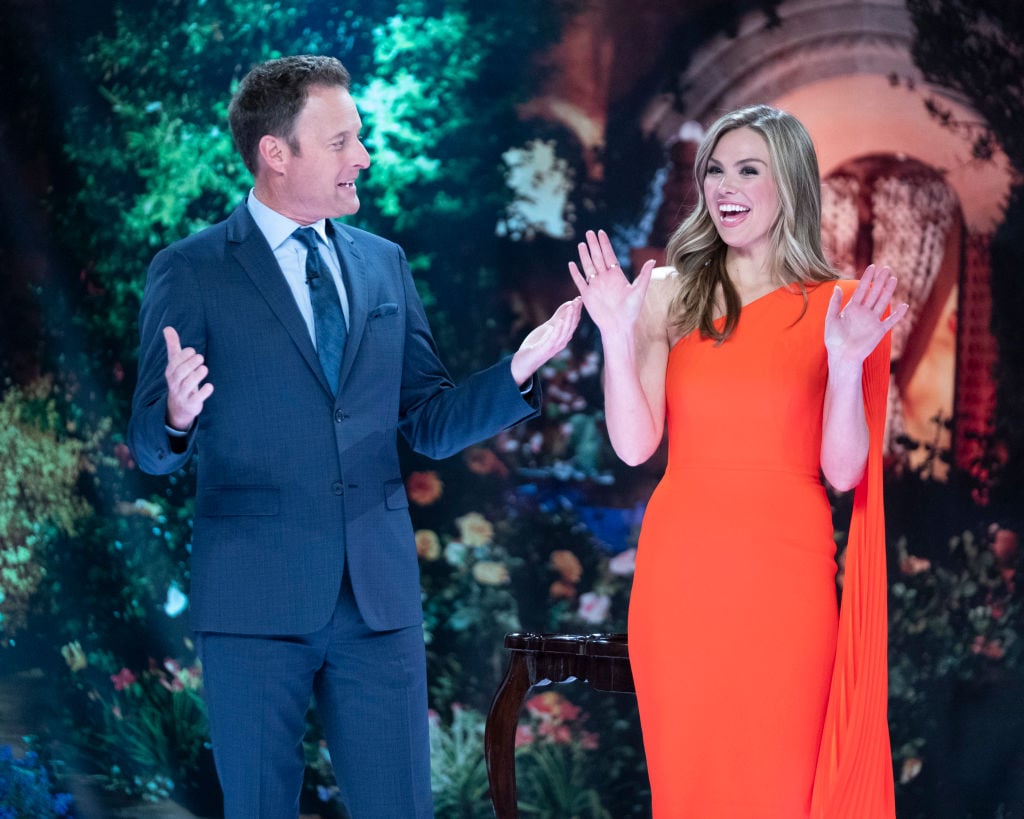 Who else was in the running for 'The Bachelorette' against Hannah B?
Aperantly, it was a close five-way tie before ABC went with Hannah B. All of the other women in the running were from Colton's season.
"We have an embarrassment of riches I think this was an extraordinary group of dynamic, strong, independent women. You saw it tonight, there are some amazing women up there that a) will be great in paradise, and one of them will probably be a great bachelorette," said Chris Harrison in an interview with Extra TV.
ABC executive Rob Mills told The Hollywood Reporter that they met with Hannah Godwin, Tayshia Adams, Caelynn Miller-Keyes, and Demi Burnett in addition to Hannah B. Adams and Godwin were the runners up to Colton's current girlfriend, Cassie, so it's no surprise that they were considered for the role. Caelynn Miller-Keyes and Demi Burnett were both fan favorites throughout the season, so there's no surprise there, either.
Why ABC chose Hannah B. for 'The Bachelorette'
We could all see from her time on The Bachelor that Hannah B. was unapologetically herself. She was awkward, spunky, silly, and had nothing to lose. That's what drew ABC to her.   
"There was something about Hannah B. Part of it was that she thought she was the dark horse, so she came in and had nothing to lose, saying, 'I don't know, I'm just going to be myself.' There was just something different that we hadn't seen in a Bachelorette before. Very kind of charming and goofy," said Mills. "When she had her intro video for The Bachelor and she said, 'I'm Hannah — all aboard the hot mess express!', you think that's probably just shtick. And then we figured out, no that's actually true."
ABC is excited to have a candid Bachelorette, one who will share every little detail of her experience with the audience at home.
People are going to really like spending a lot of time with her," he said. "When it's going good, she's going to let you know, and when it's going bad, she's going to let you know."
ABC responds to fan criticism
Mills does acknowledge that the Bachelor Nation response to Hannah B.'s segment during the finale was all over the place, but he's confident things will improve when Hannah B. doesn't have to worry about performing in front of a live audience.
"I think some people thought, 'Oh my gosh, how is this person going to be the Bachelorette when they seem to really not know what to say or where to stand or what to do?' And then there are people who said, 'We've never seen this before and it seems endearing and charming.' And I was in that camp. I think it's very easy to teach somebody how to pick up a rose or say a name, but you can't fake the natural sort of charm and nervousness and everything that she had, and I thought that was really, really great."
Read more: 'The Bachelor': Colton Doesn't Resent Cassie for Breaking up With Him on the Show
Check out The Cheat Sheet on Facebook!