ABC's 'Galavant': Broadway, Netflix, and Five Years After the Medieval Musical Comedy Vanished
The unfortunate reality of television depends on viewership at the time. If the numbers aren't there initially, then a show will likely be canceled, regardless of cliffhangers. ABC's Galavant suffered this fate in 2016. Five years later, the small, but passionate fan base still hopes for some kind of return; Galavant Broadway, Netflix revival, or really anything.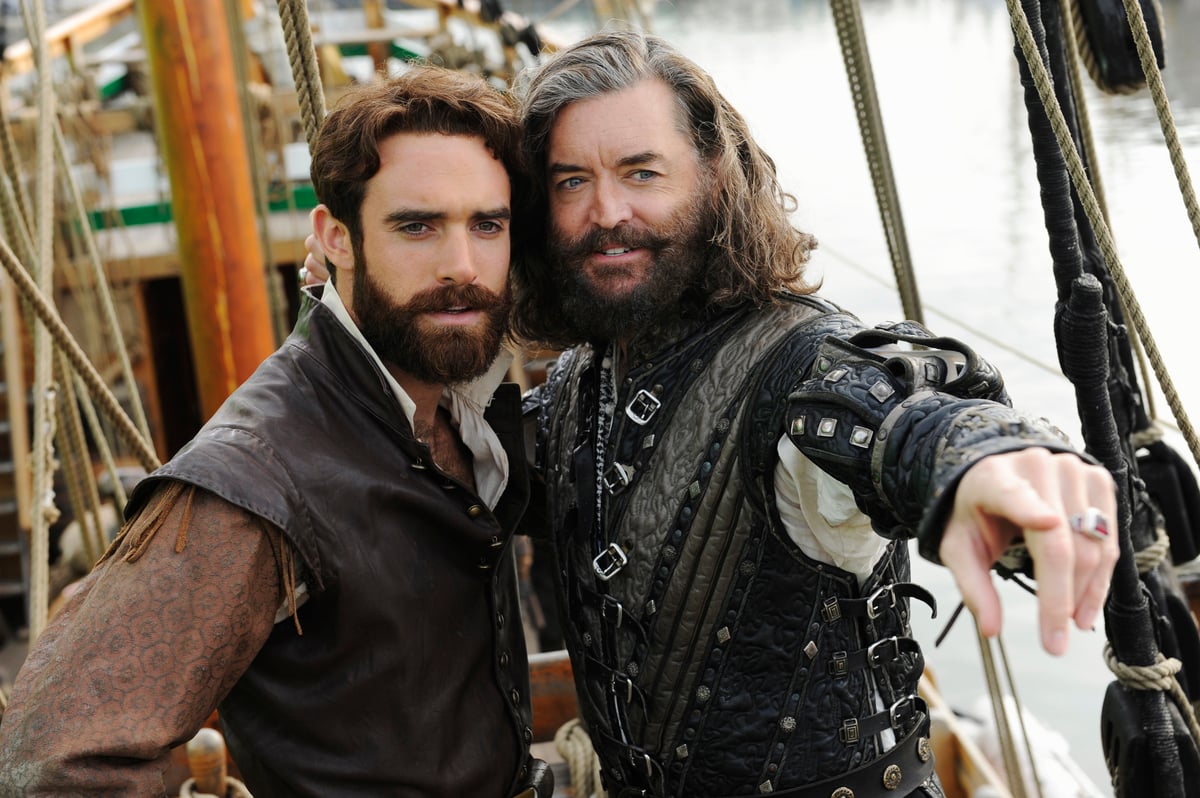 A Fairytale-Themed Musical Comedy Adventure Cut Short
Created by Dan Fogelman, the show was a mid-season replacement for Once Upon a Time in 2015. Alan Menken and Glenn Slater wrote the music and lyrics, both award-winning music talents.
The show followed the adventure of the knight Galavant, played by Joshua Sasse, to win back his love, Madalena (Mallory Jensen of Agents of S.H.I.E.L.D.) from King Richard (Psych and Days of Our Lives' Timothy Omundson).
Venturing alongside Galavant included Princess Isabella (Once Upon A Time's Karen David) and his squire, Sid (Harry Potter franchise and Community's Luke Youngblood).
Despite heavy advertising, with a half-hour documentary serving a sneak-peek, the first season drew low ratings. Renewal into a second season surprised everyone, as noted in a line from the second season's opening song, "the miracle that no one thought we'd get."
That was the last miracle, though, as the show's cancellation blocked a third season. However, Menken teased a possible Galavant Broadway show.
Menken Teasing a 'Galavant' Broadway Continuation
Shortly after the cancellation, Menken promised a continuation of some kind.
Excited fans guessed a Galavant Broadway show, to which Menken excitedly confirmed. While it wasn't a third season, at least fans season 2's cliffhangers could be solved.
Fans and cast members were excited at the promising shift to stage. Audiences supported Menken and hoped for the show's two seasons to migrate to Hulu or Netflix.
In September 2016, the show landed on Netflix, to the delight of fans. Perhaps hope remained for the series to thrive after all.
But months stretched into years, and fans accepted that the show's stage adaptation, too, suffered cancellation.
At least 'Galavant' is was on Netflix
With little to no new information on the Broadway progress or revival, things became quiet. Fans could still purchase the soundtracks, the series on DVD (albeit in low quality, since the seasons were crammed onto a single disc each), and 'I believe in Tad Cooper' shirts.
In quiet acceptance, the Galavant community enjoyed their win, revisiting the two seasons on Netflix.
Or, they did up until September 2020.
Netflix announced the show's departure alongside Once Upon A Time. However, there was no need to panic. Shows leave streaming platforms all the time, they always appear on another.
Apparently, that's not always the case.
For a time, it seemed that Galavant could not be streamed anywhere legally, and fans were upset that their only option was the low-quality DVD release. As of September 2021, it is available for purchase on Amazon Prime and VUDU.
Even five years since its cancellation and one year since it became unavailable to stream, audiences and cast members recall the show fondly. Sasse and Jensen recently reunited in the Hallmark movie Her Pen Pal, and Sasse made sure to toss light on the devoted Galavant fans in an Instagram post.
In a time where Hollywood is reviving seemingly every property under the sun, Galavant fans cross their fingers in hopes that their precious property may be next.
Related: 'Her Pen Pal': Was the New Hallmark Movie Filmed in Paris?