'Abducted in Plain Sight': Who Is Jan Broberg and What Is She Doing Now?
Is Abducted in Plain Sight the strangest documentary of all time? Many viewers seem to think so. The disturbing details have Netflix subscribers tweeting up a storm and posting all over social media about how freaked out they are. But one thing they all agree on? It's impossible to stop watching it.
Many people who find it difficult to stomach true crime documentaries were relieved to notice that the main person in the story, Jan Broberg, survived her kidnapping. She's one of the interview subjects who relays all the gory details. In case you thought Jan Broberg looked familiar, there's a good reason why. Here's who she really is and what she's up to now.
Warning: This post contains spoilers for the Netflix documentary 'Abducted in Plain Sight.'
Who is Jan Broberg?
She goes by Jan Broberg Felt now and she's an American actress with several prominent acting roles. But before she made it in Hollywood, Broberg went through an ordeal that was more harrowing than most people can imagine.
Jan Broberg was born on July 31, 1962 and grew up as a very precocious and outgoing child. Her personality is one of the things that first attracted the attention of her neighbor, Robert Berchtold. The families met when Jan was 10 years old and Berchtold moved into the neighborhood. He was always around and became like a second father to the little girl. But unbeknownst to her parents, Berchtold had ulterior motives with their daughter.
How did Jan Broberg get kidnapped?
Robert Berchtold abducted Jan Broberg in 1974, claiming he was taking her horseback riding. He drugged 12-year-old Jan and then convinced her that they'd been abducted by aliens and were tasked with creating a baby. He molested her multiple times while living in his motor home in Mexico before authorities stepped in and arrested him.
But Jan's trouble was far from over. For two years, she believed her family's lives were in danger because she was failing to fulfill the aliens demands. And then in a shocking turn of events, Jan Broberg was kidnapped once again by Robert Berchtold. She was missing for 100 days before police found her enrolled in a Catholic girl's school in California.
Where is Jan Broberg now?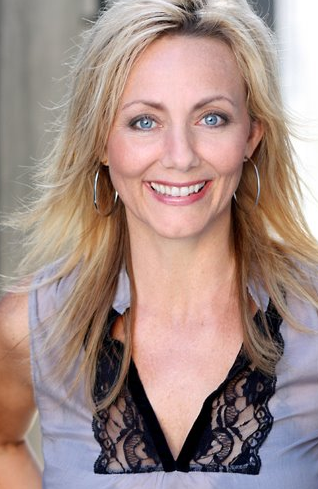 It's been a long road to recovery for Broberg, who wrote a book about her crazy experience called Stolen Innocence: The Jan Broberg Story. Berchtold continued to stalk Jan, showing up at public speaking events she had to publicize her book and threatening her by saying she was "telling lies."
Eventually, Jan Broberg obtained a restraining order against Berchtold and shortly after he committed suicide. She went on to become an actress. Her most notable roles are when she played Nurse Louise in Everwood and Rita in the movie Maniac.
Abducted in Plain Sight is the second crime documentary about the event but it's already making the Brobergs and Berchtolds part of the national conversation. One thing everyone can be happy about? Jan Broberg survived her ordeal and is thriving now.