'About Time': Where You've Seen Actor Domhnall Gleeson Before
As an actor, Domhnall Gleeson is the picture of versatility. He seems as comfortable in a blockbuster like Star Wars as he is in a small, independent feature. Gleeson's first opportunity to lead a film came in the form of a quirky film called About Time. 
Fans of the movie were no doubt delighted by this performance. But it wasn't Gleeson's first. Let's take a closer look at where viewers may have seen Gleeson before that – and where they've seen him since then. 
'About Time' was Domhnall Gleeson's first leading role
Gleeson has become a mainstay in multiple films since, but 2013's About Time was actually his first opportunity to play the lead role. About Time as a film was an odd combination of things: it was a Richard Curtis romantic comedy that included time travel, melodrama, and a whole lot of laughs. 
In the film, Gleeson plays a man who inherits the ability to travel through time. He meets the love of his life, played by Rachel McAdams, and that changes things for him irrevocably. Guiding him through his journey is his father, another time traveler, portrayed by the legendary Bill Nighy. 
While the movie has plenty of laughs (it is, after all, a romantic comedy), it tackles what time traveling would really be like, consequences and all. Gleeson's character is forced to confront some harsh truths along the way. 
When About Time debuted, Gleeson wasn't nearly as famous or as established as an actor as he is now. But some movie fans may have seen him in one role prior to his first lead spot. 
Domhnall Gleeson had a small role in a 'Harry Potter' film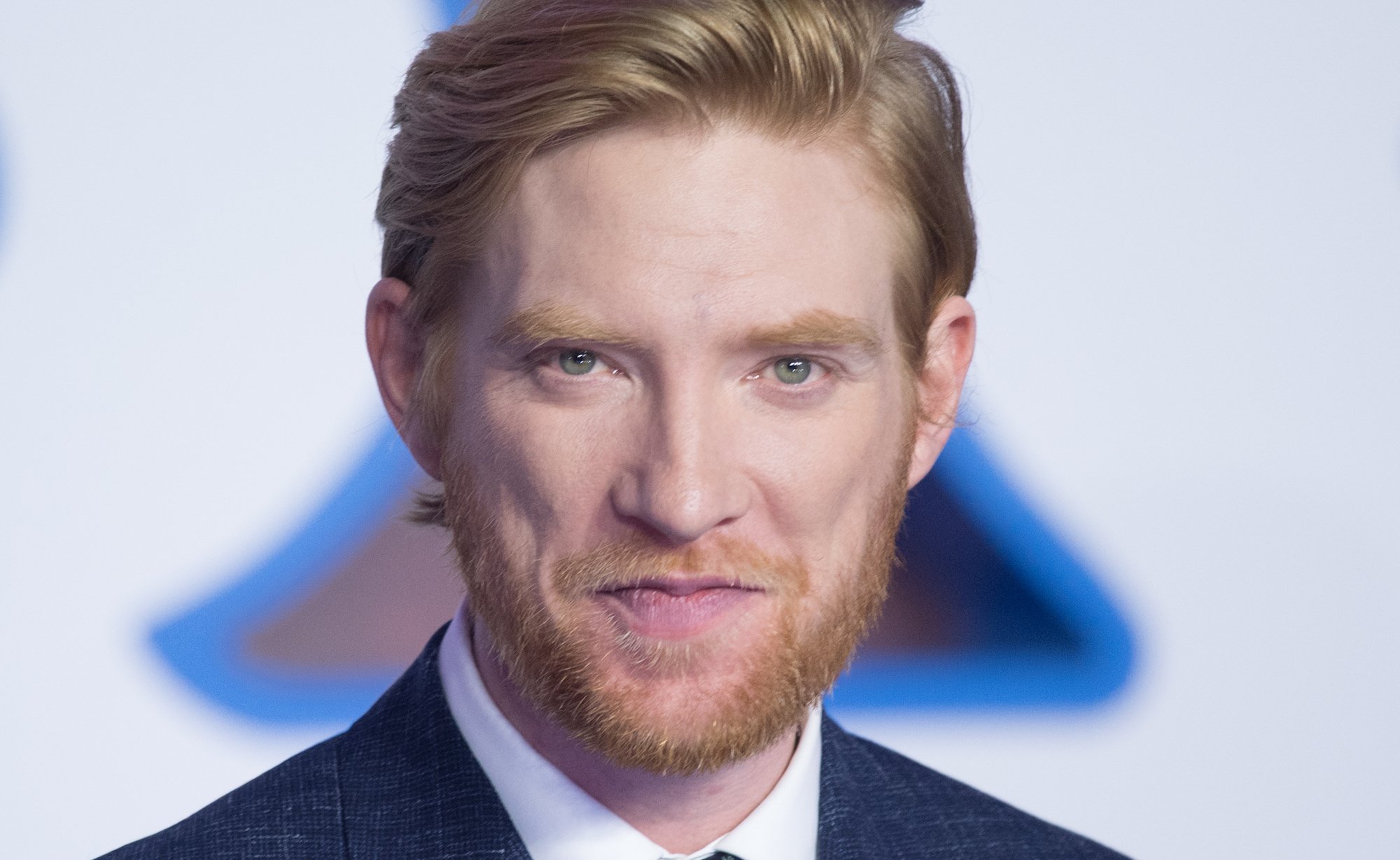 If you saw About Time when it came out, you may have wondered where you'd spotted Gleeson before. It may have been his first role as the lead, but it was far from his first overall. 
According to VH1, Gleeson also had a small part in 2010's Harry Potter and the Deathly Hallows Part I. In that film he played a member of the Weasley family, Bill. Among the Weasley family, Ron was Harry's best friend, Ginny was Harry's love interest, and the twins Fred and George were constant presences. Bill was a more minor character who didn't appear as much. 
One interesting bit of trivia for anyone who recognized Gleeson in the film – you may have recognized another Gleeson. Brendan Gleeson, the noted Irish actor, portrayed Mad-Eye Moody. He's actually Domhnall's father, so this film reunited them onscreen. 
All in all, the role of Bill wasn't a major part in the movie. But that didn't stop Gleeson from making an impact. After this appearance and his part in About Time, he's since gone on to do many more roles. 
Other appearances Domhnall Gleeson has made since 'About Time'
Gleeson has had plenty of opportunities to show his range and talent as an actor. Below are a few of the films and TV shows he's appeared in since he graced the screen in About Time: 
The entire Star Wars sequel trilogy. He played General Hux in The Force Awakens, The Last Jedi, and The Rise of Skywalker. 
He starred in an episode of the critically acclaimed Netflix series Black Mirror. 
He appeared alongside Leonardo DiCaprio and Tom Hardy in The Revenant. 
He was one of the leads of the sci-fi thriller Ex Machina. 
Gleeson has many more parts under his belt, and he only seems to be adding more. There's no doubt that the acting ability he showcased in About Time paid off for the rest of his career.