Academy Awards: How Many Oscars Has Tom Hanks Been Nominated For?
Tom Hanks is the winner of multiple Academy Awards. How many times has been nominated for an Oscar, and for which movies?
Actor Tom Hanks is beloved around the world for many popular films. Several of them have even gone on to win Academy Awards. Hanks is an Oscar recipient himself, but he hasn't won every time. How many times has Hanks been nominated for an Academy Award?
Tom Hanks is best known for films like 'The Green Mile'
Hanks studied theater in college, later dropping out to act. After appearing in TV shows like Happy Days and starring in Bosom Buddies, he landed his breakout film role in Splash. From there, he became a bonafide movie star, lighting up the big screen in comedies and dramas alike.
Among Hanks' most acclaimed dramatic performances are in Apollo 13, Cast Away, and The Green Mile. He also starred in a handful of romantic comedies such as You've Got Mail and Sleepless in Seattle. Additionally, Hanks began producing under his own production company, Playtone.
He was first nominated at the Oscars for 'Big'
Another one of Hanks' breakout roles was also the one that earned him his first Oscar nomination. He starred in the 1988 comedy Big about a boy who makes a wish at a carnival and finds himself living in an adult body. Hanks portrayed the "big" version of Josh, who finds himself wishing for his youth again.
Big was a box office success and earned positive critic and audience reviews. In addition to Hanks' nomination for Best Actor, it was also up for Best Original Screenplay. Though Big didn't win at the Oscars, the actor won the Golden Globe for Best Actor – Motion Picture Musical or Comedy.
Hanks won for 'Philadelphia' and 'Forrest Gump'
Following his loss for Big, Hanks continued to put out acclaimed films. He starred in the legal drama Philadelphia opposite Denzel Washington, another box office and critical success. Hanks was once again nominated at the Academy Awards for Best Actor, and this time, he won. But he wasn't done yet.
Shortly after Hanks took home his first Oscar, the film many know him best for, Forrest Gump, debuted. The dramedy features the actor as the titular character. Forrest Gump earned six Academy Awards out of a whopping 13 nominations. And Hanks won his second Best Actor Oscar in a row.
How many Oscars has Tom Hanks been nominated for?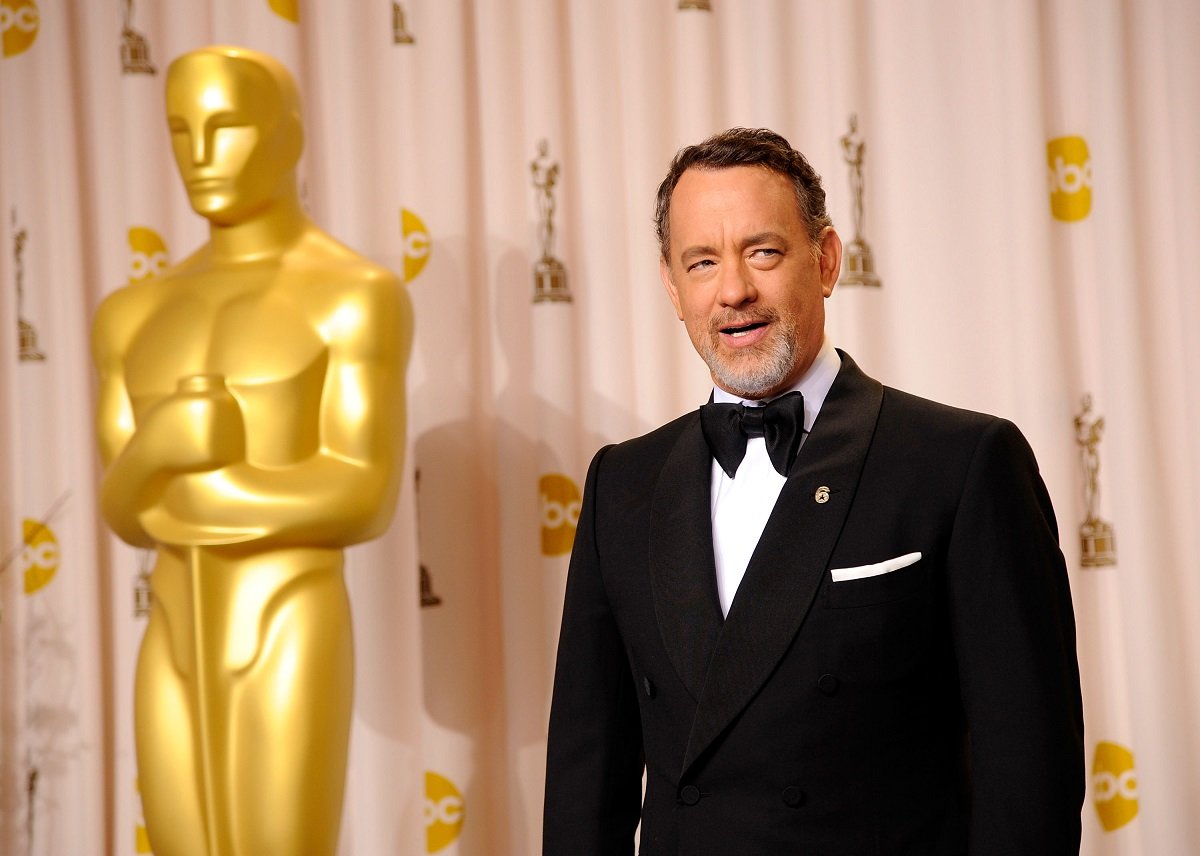 After his two mid-'90s Oscar wins, Hanks continued to release beloved films. He was nominated for his turn in Saving Private Ryan, losing to Roberto Benigni. A couple of years later, Hanks attended the award show as a nominee again, this time for Cast Away. But Russell Crowe won that year.
Over the past two decades, Hanks cut back on acting a little, focusing more on producing. However, in 2020, he made his return to the Oscars with his sixth nomination. This time, he was up for Best Supporting Actor for his role as Fred Rogers in A Beautiful Day in the Neighborhood.