According to Tim Allen, His Pontiac Catalina Was the Worst Car He Ever Bought
It's no secret that Tim Allen is a car guy. The 66-year-old actor has been a car lover since his teenage years, challenging his friends to street races (and usually winning!). Cars have always been a big part of Allen's life; even his character on Home Improvement was always working on muscle cars in the garage. But, as every car nut knows, they're not all winners. Tim Allen told Motor Trend back in the day what the worst cars were that ever bought.
Tim Allen's Pontiac Catalina was a nightmare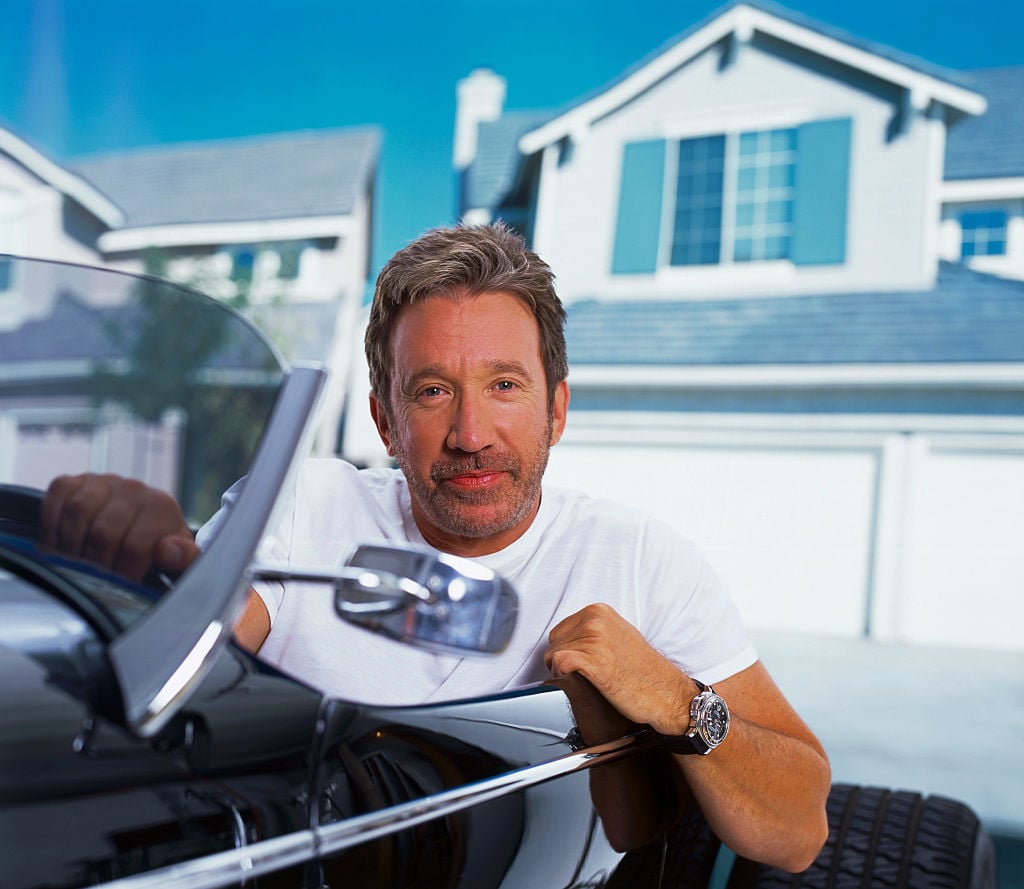 RELATED: Tim Allen Turned Down a Ridiculous Amount of Money to Return to 'Home Improvement'
But was this Pontaic Catalina worth it? It doesn't sound like it. Allen said that when he was in college, he needed a car and only had $300 to spare for it.
As he says, "the difference between $300 and $1,000 is astounding. At $1,000, you were styling!" His $300 got him a Pontiac Catalina. Produced from 1950-1981, the Catalina was available as a 2-door coupe and a 4-door sedan. It wasn't as popular as the Pontiac Bonneville, which came out around the same time, so it's rare to see one out and about these days.
The Last Man Standing star made it clear that his Catalina was not in tip-top shape, since he bought it for so little. He said that his knowledge of cars led to a touch of overconfidence when cutting the check for the Catalina.
"I bought my worst two cars at night, raining. And I had to make the decision while it was pouring down rain in Mount Clemens: [yelling] "It looks OK to me!" Note to self: don't buy a car when it's raining and you can't hear the troubling noises the car is making!
A Ford pickup truck proved to be another mistake
Tim Allen went on to say that the other vehicle he bought while it was raining — also while he was in college — turned out to be another dud. Allen test drove the 1961 Ford pickup truck (he didn't specify what model) during a thunderstorm and didn't notice any odd noises because the rain was so loud. It turned out, however, that the truck had four bad rod bearings that needed to be replaced right away.
The carburetor went out on the truck shortly after that, which Allen said he fixed in his dorm room. When he put it back in, the truck spit gas straight into the air so he had to fix it again. And on top of that, the heat never worked inside.
Since the price was too high for what the truck was worth, Allen opted to put a Coleman catalytic heater inside the cab. "I drove home from college with the windows up, and everyone in the car was: 'Aah, I'm so tired.' It was carbon monoxide, for chrissake!" Note to self: don't roll the windows up with a propane heater running.
Tim Allen's garage looks a lot better these days
RELATED: Wilson From 'Home Improvement' Was Based on Tim Allen's Real Neighbor
Now, Allen has every car collector's dream garage. One of his favorites is actually a car that his character rebuilt during Home Improvement. The 1933 Ford Roadster was featured in the show and Allen took it home afterward. It features a custom-built grille and a 350 Chevy engine and it painted in a beautiful dark red color.
Allen was also featured on a 2014 episode of Jay Leno's Garage, featuring his 1968 Camaro 427 COPO. He upgraded this muscle car to put out 505 horsepower, which is plenty for any serious street racing adventure. It's clear that Tim Allen remains the same car loving guy he's always been, and we can't wait to see what he adds to his garage next.