Yes, the Actor Behind Stephanie Tanner Actually Broke Her Leg During 'Fuller House'
This character is going through some pretty big changes in her life. Now an adult, Stephanie Tanner has a boyfriend and new responsibilities living in DJ's house.
There's only one thing stopping her in season 3 of Fuller House — her broken leg. Here's what we know about this character in the Netflix original series.
Stephanie Tanner broke her leg on 'Fuller House'
She's a dancer and a singer but even Stephanie Tanner has to stop moving every once and a while. During season 3 of Fuller House, this character pretty much became immobile after sustaining a broken leg. It was especially bad timing because D.J. and Steve were in the thick of planning their wedding in Japan.
"I don't know if you noticed, but we kind of stuck her in the back in a lot of parts," Fuller House creator, Jeff Franklin, said during an interview with TV Line. "We had to hide her broken leg! She's game to do anything — as is the rest of the cast, who have accepted it as part of the deal — but she really couldn't move."
Turns out, the actor behind Stephanie Tanner actually broke her leg
She wasn't acting. Jodie Sweetin, the actor known for her portrayal of Stephanie Tanner, actually injured her leg while the cast was still filming these episodes of Fuller House. According to an update on Instagram, Sweetin was trying to retrieve a toy for her daughter by hopping a fence. Unfortunately, "her dismount sucked." 
With a snapped ankle and tibia, the actor went back to Full House with a cast and the writers had to go back to the drawing board, considering how little Stephanie Tanner would be able to move. 
"We had to re-write half the season to accommodate her [broken leg]. We were able to work around it [in the premiere], but for the second episode, we had to write it in," Franklin said of the season, according to the same interview.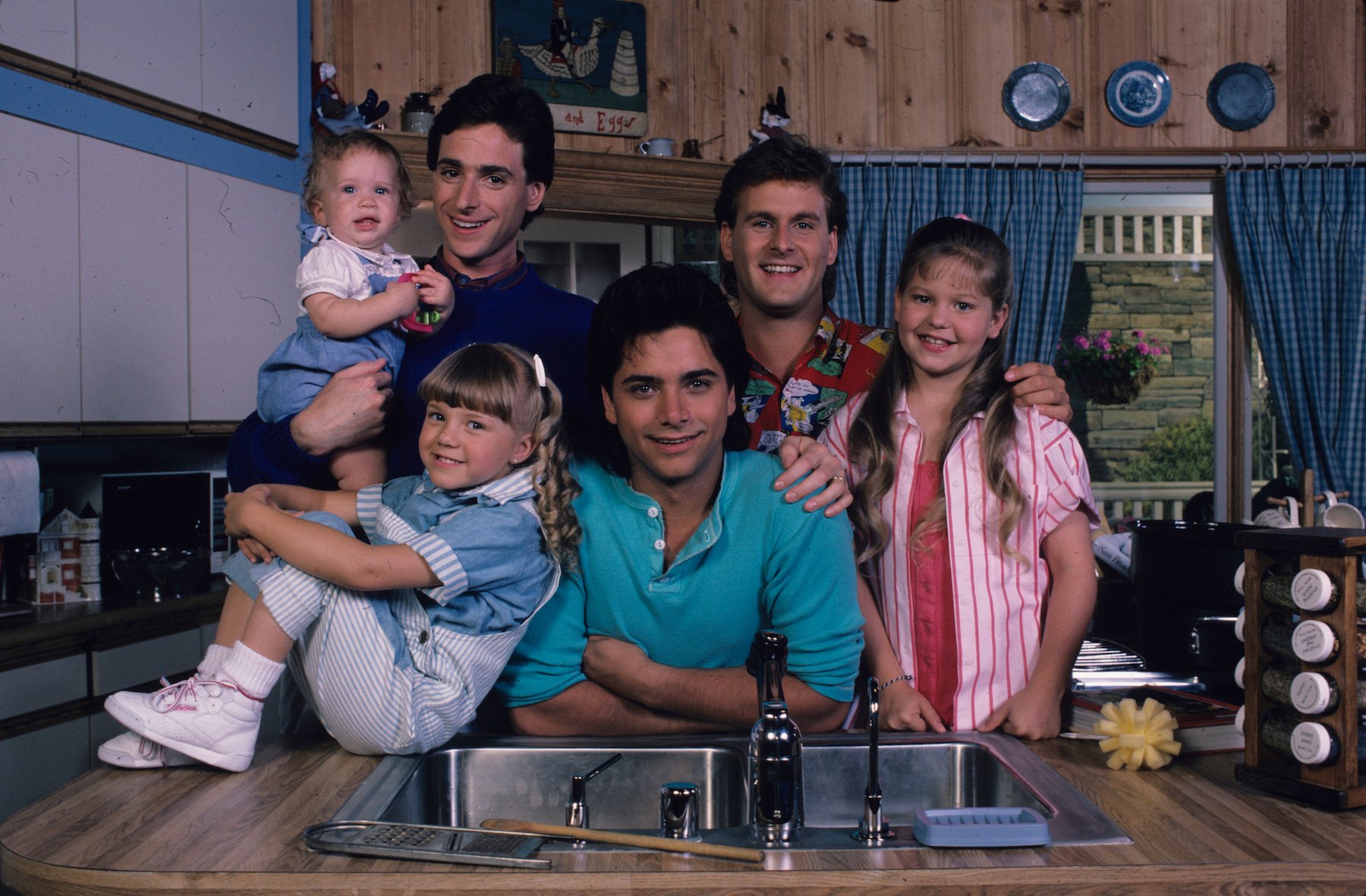 This wouldn't be the first time that this character broke something 
As the middle child of the Tanner sisters, fans have seen Stephanie grow up during this series  — from losing teeth to wearing a cast. During one Full House episode, Stephanie sports a pink cast while teaching Joey how to do ballet. 
According to the series, Stephanie broke arm after slipping on a discarded slice of pizza in the parking lot outside a skating rink. This is during the "Michelle a la Cart" episode, where Becky and Michelle team up to create a go-kart together.
Most episodes of Full House featuring the character Stephanie Tanner are available for streaming on Hulu. All five seasons of the Netflix original spinoff series, Fuller House, are available on the streaming platform, Netflix.