Actor Lakeith Stanfield Talks Issues With 'The Breakfast Club's' Charlamagne Tha God
Lakeith Stanfield's career has been on fire since his role in the intellectual thriller, Get Out. The actor has been praised for his roles on screen, as well as his expansive mind.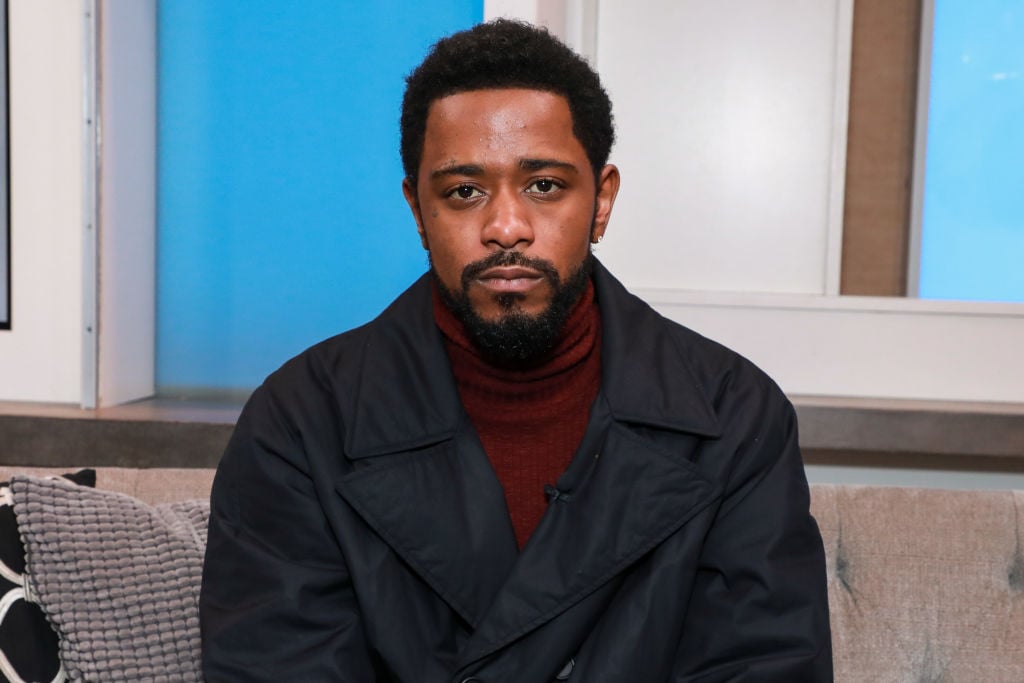 Stanfield is currently promoting his new film, The Photograph. In a recent interview, he updated listeners on his past beef with radio host, Charlamagne Tha God. 
What caused problems between Lakeith Stanfield and Charlamagne Tha God 
Stanfield appeared on Charlamagne's popular radio show, The Breakfast Club, in 2016 to promote his various projects, including his roles in Get Out, Straight Outta Compton and the hit FX series Atlanta. The interview was intense at times, with fans accusing the host of belittling Stanfield and making fun of his intelligence. 
Despite Stanfiled's busy acting schedule, he did not interview with the show again during his press junkets for other projects. He later accused Charlamagne of being anti-black in a now-deleted 2019 Instagram post, writing,
"It's a fact that a lot of these platforms are usually or tend to be feeding grounds for negative reinforcement toward BLACK 'nonconformists'. They bolster faux vanity and hold a white supremacists scope over black men and women often highlighting negative attributes and downplaying mind expanding ones. They serve as bottomless coward consumption pits and digital, audio, or otherwise slave mentatilty museums. @ all you want."

Lakeith Stanfield
Charlamagne clapped back at Stanfield by naming him "Donkey of the Day" in his roasting segment of the radio show in which he blasts people for what he deems as irresponsible or stupid behavior. 
"I'm not going to sit here and act like we've got everything right all the time, because we haven't," Charlemagne said. "But LaKeith Stanfield, don't you ever fix your raggedy-a** mouth to call the author of Black Privilege, because I do believe it's a privilege to be black, anti-black."
Stanfield responded with a diss track aimed at Charlamagne. The song "Automic" features cover art of Charlamagne dressed as a degrading African American caricature, with Stanfield dissing him as a sell out. 
Lakeith Stanfield says he currently does not have a problem with Charlamagne Tha God
Stanfield is currently promoting his romance film, The Photograph, with co-star Issa Rae. During his appearance on The Angie Martinez Show, he spoke about his past interaction with Charlamagene and when asked where things stand currently between the two, Stanfield insisted that he has no issue with the infamous host. 
Stanfield first admitted that he has not spoken with Charlamagne since their last public spat. He then noted that with their public platforms, it's important to use them responsibly. 
"I just say what I feel and sometimes people feel different and they go their opinions and platforms just like I got mine and sometimes they diverge and go in different places but it would be silly to have a problem," Stanfield said. 
Martinez asked if Stanfield would be willing to mend things with Charlamagne, to which Stanfield responded that he was at peace with things on his end but he's open to speaking with Charlamagne privately if the radio host wants to have a conversation to bring closure to the situation. Stanfield alluded to things being blown out of portion once social media interaction took place but said that he and Charlamagne have the same end goal.
"We both want the same things, we both just want each other to be great, we want all black people to be great and fill the space," he said. "I think that's what's trying to come out in messed up ways."
Stanfield said that regardless of what happens, integrity has to be involved when reporting on issues and speaking about matters on a public platform – seemingly taking a jab at the infamous radio host for his past indiscretions of being viewed as a ruthless personality. 
Interestingly enough, Rae and Stanfield did not appear on The Breakfast Club to promote The Photograph, though Rae typically makes a stop at the radio show for press. Fans took their absence from the show to be related to Charlamagne and Stanfield's tense history.