Meet the Actor Who Voices Olaf in 'Frozen' and 'Frozen 2'
'Frozen 2' has a handful of award-winning cast members, and that includes the actor behind the lovable snowman, Olaf. Learn more about Josh Gad, the voice of Olaf here.
He likes warm hugs and playing games with Anna, Elsa, Kristoff, and Sven. However, there are a few people behind the scenes who make this animated snowman as loveable as he is. Who voices Olaf in Frozen and Frozen 2? What other movies has this actor been in? Here's what we know about Josh Gad and his role with Disney movies.
Josh Gad worked with Disney a few times in the past, including for the live-action 'Beauty and the Beast'
Anna and Elsa may be two powerful sisters who save their kingdom from Prince Hans and an enchanted forest. Still, to some fans, the star of both Frozen movies is the lovable snowman Olaf. Sure, he may have some qualms about growing up, but he's willing to put everything aside to help the people he loves.
The actor behind the voice of Olaf, Josh Gad, is just as lovable on social media, sharing pictures from his childhood and videos of his daughter. He even appeared in the live-action Beauty and the Beast as LeFou, Disney's first openly gay character.
Josh Gad later appeared in movies Murder on the Orient Express, A Dog's Journey, and The Angry Birds Movie 2. Most recently, however, he returned to Disney to voice Olaf for Frozen 2.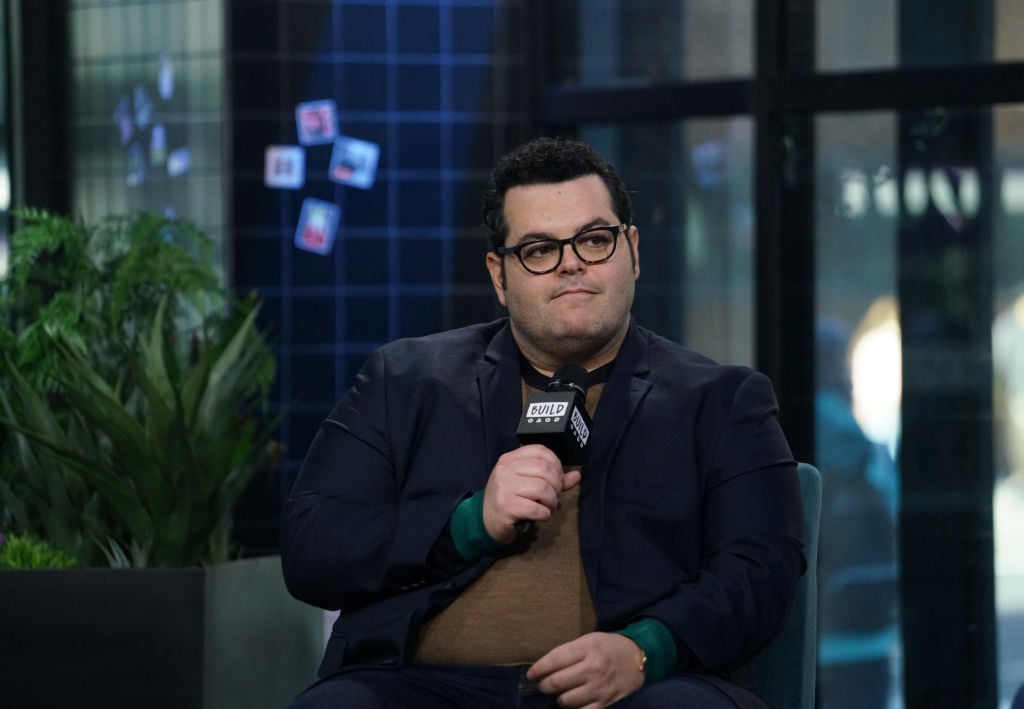 The actor recorded songs for 'Frozen' and 'Frozen 2'
Josh Gad voices Olaf, but the actor also performs songs as this character for the motion picture's official soundtrack. That includes "In Summer" from the first movie, in addition to "Some Things Never Change" and "When I Am Older" from the 2019 blockbuster, Frozen 2.
"'In Summer' was a celebration of naivete and the audience was in on the joke that this is a character who doesn't realize that what he wants right now would lead to his ultimate destruction," Josh Gad said during an interview with The Hollywood Reporter.
"In Frozen 2, it was a case of how do we send up the fact that Olaf is obviously having growing pains and having an existential crisis, but is still the same innocent character we love," he continued.
Josh Gad introduced Idina Menzel for the Academy Awards, where she performed 'Into the Unknown'
This actor has a handful of awards and nominations under his belt, including a Grammy Award for his work with the Musical Theater album, The Book of Mormon.
At the 2020 Academy Awards, he introduced his Frozen 2 costar, Idina Menzel, before she performed "Into the Unknown." (He even poked fun at John Travolta's mispronunciation of her name.)
"As a dad to two girls and the voice of the American Olaf, the iconic and brilliant Idina Menzel, pronounced exactly as it is spelled, is our Elsa," Josh Gad said, before recognizing the many voices who dubbed the characters of Elsa and Olaf.
Frozen 2 is now available for purchase digitally. The movie becomes available for purchase on Blu-Ray, DVD, and 4K Ultra HD on Feb. 25, 2020. Until then, fans can stream the original Frozen on Disney+.