An Actor Slapped Frank Sinatra After Thinking the Singer Was Flirting With His Fiancée
Frank Sinatra had a reputation for many having affairs. When an actor found Sinatra talking to his fiancée, he slapped the singer in the face.
Frank Sinatra rose to fame as a singer and actor, but he gained some notoriety for his many romantic affairs. Sinatra married four times in his life, but he had multiple other relationships with women. On one occasion, a misunderstanding over the actor Kay Kendall led to her fiancé slapping Sinatra twice at a party.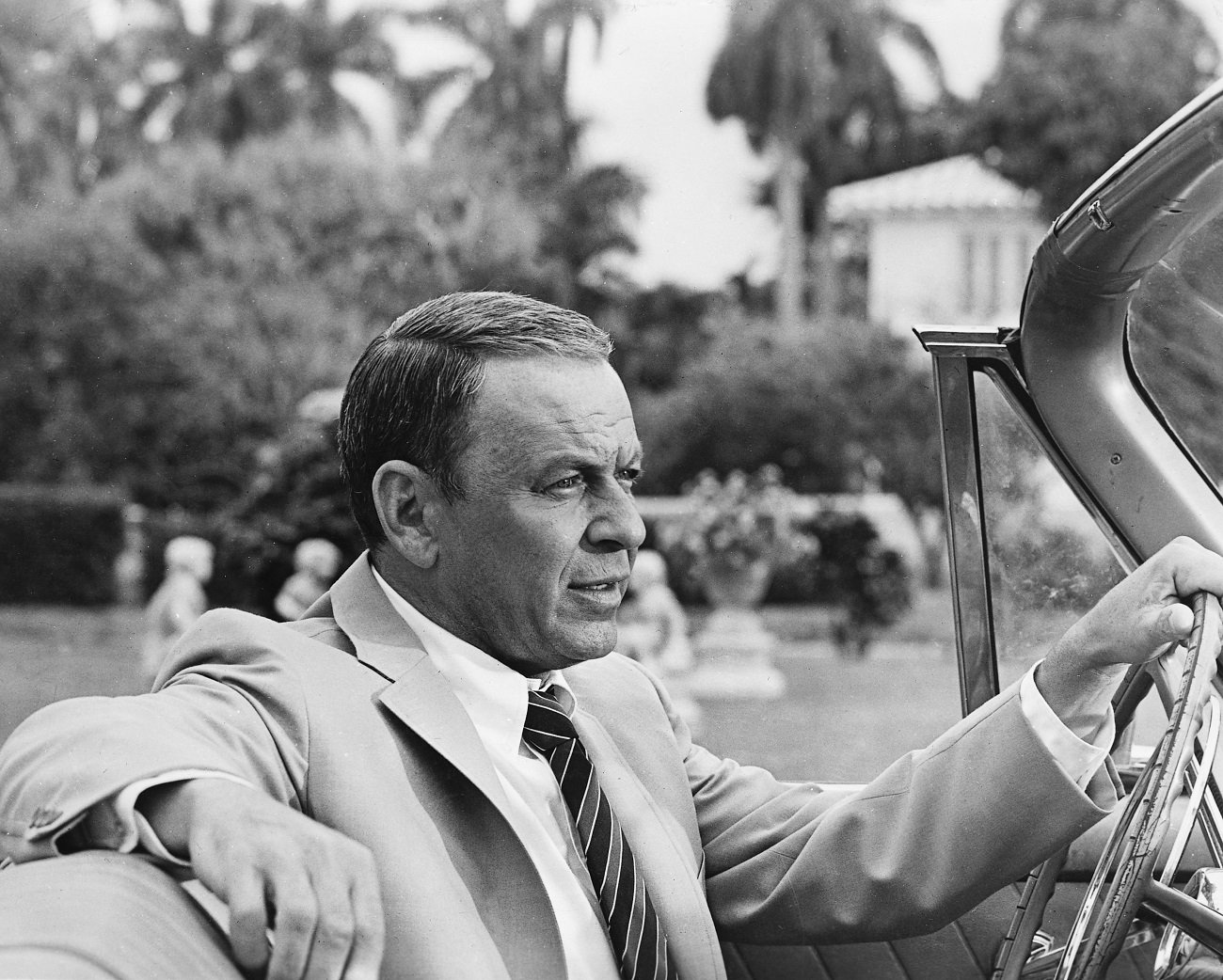 Frank Sinatra began having extramarital affairs when he rose to fame as an actor and singer
Sinatra met his first wife, Nancy Barbato, when they were both teenagers on vacation at the Jersey Shore. They married in 1939, before Sinatra's career began to really take off. When it did, the Sinatra family moved to Los Angeles. Here, Sinatra started to see other women.
"The more famous Frank Sinatra got, the more women there were who wanted to go to bed with him, and he saw no reason not to oblige as many of them as possible," author James Kaplan wrote in Frank: The Voice, per the Washington Post. "Covering up the evidence was rarely his first priority."
The couple divorced in 1951, following Sinatra's affair with Ava Gardner. After Gardner, Sinatra wed Mia Farrow. He married his fourth wife, Barbara Sinatra, in 1976.
The actor Rex Harrison once slapped Frank Sinatra at a party
At a party in 1957, Sinatra stepped outside for air. Kendall joined him, and the two began talking. Harrison went looking for his fiancée and found her on the patio with the singer. Kendall openly admired Sinatra's shirt, and Harrison coldly agreed, then asked what color the shirt was.
"It's an old shirt, an off-white, sort of yellow," Sinatra answered, per a 1957 article from the New York Herald Tribune. 
With this, Harrison slapped Sinatra across the face. Sinatra responded by clenching his fists and telling Harrison that the shirt was "still yellow." Harrison hit him again. At this, guests went outside to see the commotion, and Sinatra walked away. He reportedly told friends that he didn't think Harrison knew what he was doing. He didn't want to "take advantage of him."
"Frank knew he could whip Harrison with one hand tied behind his back," one of Sinatra's friends said. "He was outraged that Harrison thought he was flirting with his girl. Later, he thought the whole incident pretty funny."
The 'My Way' singer was in several fights
This wasn't the singer's first physical altercation in a public place. He took a punch at a casino and nearly came to blows with John Wayne at a fundraiser. Journalist Lee Mortimer claimed Sinatra and his friends attacked him outside a restaurant. The singer claimed that his proclivity for fighting was a result of his upbringing in Hoboken.
"I saw red," Sinatra said of the attack on Mortimer, per a 1947 article in the San Pedro News Pilot. "I hit him. I'm sorry it happened, but I was raised in a tough neighborhood where you had to fight at the drop of a hat."