Actress Elise Neal Says The Pussycat Dolls Stole "Don't Cha" and Her Group Concept
The Pussycat Dolls burst onto the music scene with their catchy dance and breakup tune, "Don't Cha." From there, the group was the symbol of girl power and beloved for their music and moves. But apparently, their founder Robin Antin did not live by girl code. Actress Elise Neal accused Antin of stealing the concept of the group and the song "Don't Cha."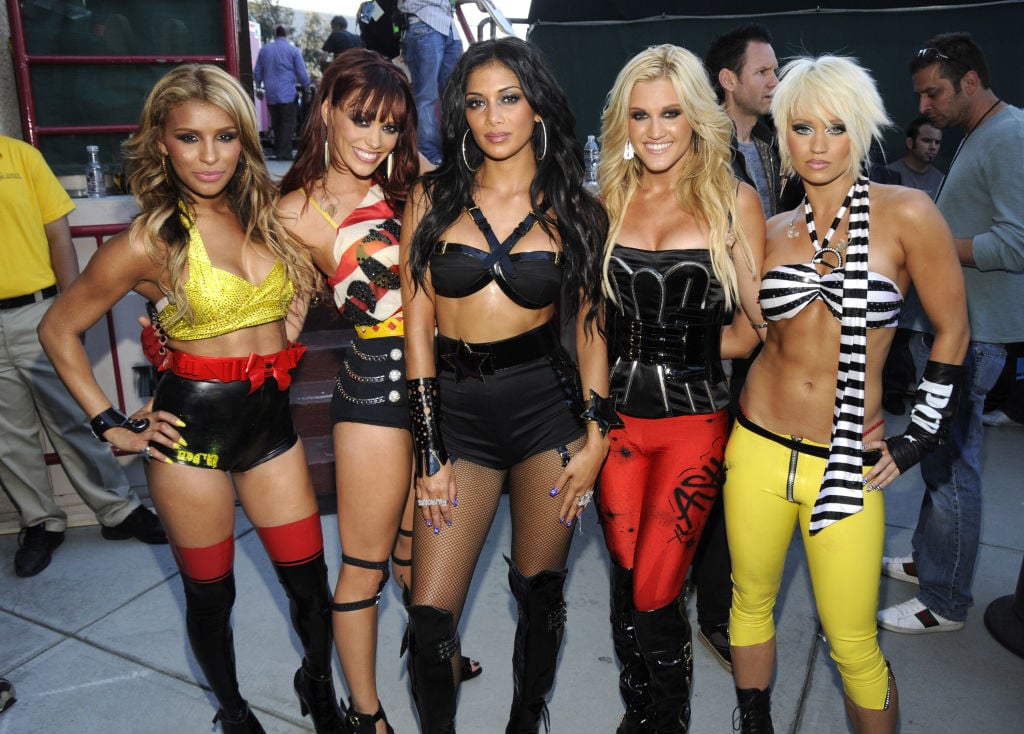 Elise Neal says The Pussycat Dolls stole her group concept and the song "Don't Cha"
Outside of acting, Neal is a trained dancer. She began her training as a young girl in her hometown of Memphis, Tennessee and attend the famed University of the Arts in Philadelphia before dropping out at the end of her second year to move to LA in pursuit of a career in Hollywood.
Her acting took off, with lead roles in sitcoms like the UPN comedy, The Hughley Show. But Neal never let her first passion die. She performed in a number of music videos throughout the '90s before starting her own dance troupe and singing group, Elise and Assorted Flavors.
The group performed a cabaret-style set throughout the country and gained popularity. According to Neal, Antin created a mock of her group with The Pussycat Dolls, after seeing Neal's group perform.   
In a 2008 interview with Bossip, Neal explained how Antin allegedly stole her concept.
In 2005, when I first decided to put a group together, I went out to find the creator of the Pussycat Dolls because it was kind of in the realm of what I wanted to do. At that time we had the same representation (MSA) that worked with Robin Antin. The Dolls were working on a rock album – they were still trying to find a voice. I invited some of the Dolls to one of our first performances where we performed "Don't Cha." And to make a long story short, We [Assorted Flavors] performed it in February 2005 and they came out with the song in April or May 2005. They rushed and got their version out before we had a chance to do anything about it.

Elise Neal, Bossip
"Don't Cha" was The Pussycat Dolls' breakout hit
By 2010, Neal was still bummed about the whole situation, and for good reason. The Pussycat Dolls and "Don't Cha" were an instant success.
The Pussycat Dolls' version of "Don't Cha" was written and produced by Cee Lo Green. Reports allege that another artist, Tori Alamaze, originally had rights to the song but relinquished them after becoming fed up with label politics. Universal Records passed the song along to The Pussycat Dolls.
Related: The Pussycat Dolls' Nicole Scherzinger Rejected Songs That Became Hits For Rihanna and Gnarls Barkley – And a Spot In Another Group
Released in 2005, "Don't Cha" peaked at No. 2 on the Billboard Hot 100, the group's highest-charting single to date. It reached No. 1 on the US Hot Dance Club Play and Pop 100 charts – as well as No. 1 in 15 other countries.
"They stole my whole vibe, but we keep pushing and find creative ways to keep the group out there," Neal told Welcome2nyctv's in 2010. "When somebody does something like that, it always comes back, but it also shows you that you're doing something good. 
Neal continued performing with Assorted Flavors, at least until 2015. The Pussycat Dolls split after lead singer Nicole Scherzinger opted for a solo career, but reunited in 2019.