Actress LisaRaye McCoy Says The Kardashians Are Responsible For Influencing Women To Want Perfect Bodies and Not In A Positive Way
The Kardashian sisters have prided themselves on obtaining their ultimate body goals through intense fitness training and dieting and have no problem showing off their progress along the way. But, not everyone believes that their bodies are the real deal. They've been accused of going under the knife to achieve their stacked curves and many have spoken out against them, believing the Kardashian sisters' advocacy for body positivity is hypocritical.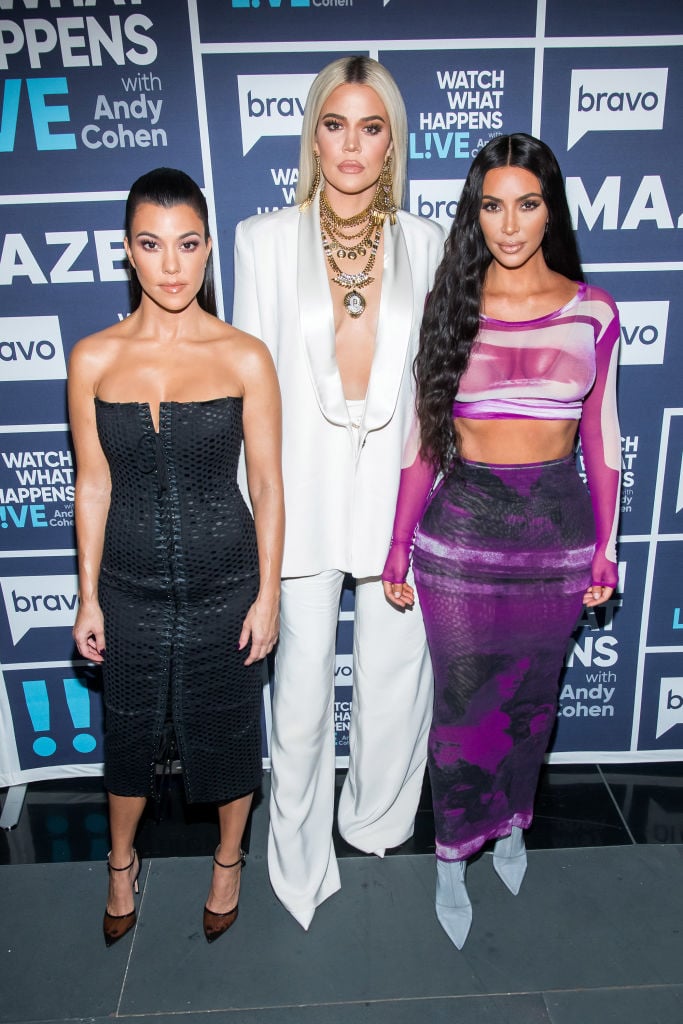 One person who recently spoke out against them is actress LisaRaye McCoy. In a new interview, McCoy detailed why she believes the famous Kardashian women are not the poster sisters for ideal body types.
LisaRaye McCoy is a successful actress and has been a sex symbol in her own right
McCoy is best known for her breakout role in the urban drama The Players Club – where she starred as an aspiring journalist and college student who works as an exotic dancer to earn a living. The film involved major Hollywood hitters, including Bernie Mac and Ice Cube, and became a cult classic. 
McCoy also starred on the hit UPN sitcom All Of Us, and VH1's Single Ladies alongside Stacey Dash. She had guest roles in films like The Wood and Go For Broke.
McCoy was once married to the prime minister of Turks & Caicos island and was instrumental in increasing the island's tourism. After her divorce, she dabbled in reality television with the TV series The Real McCoy which documented her life post their split and her inching back into the acting world. 
Prior to acting, McCoy worked as a fashion model and once she hit it big in Hollywood, she used her modeling background to transition into working as a music video model. She starred as the leading lady in dozens of music videos throughout the late 1990s and early 2000s, including Sisqo's "Incomplete," Ludacris's "Number 1 Spot," and "Jamie Foxx's "Unpredictable."
She's beloved amongst fans for her forever youthful appearance and curvy figure and has graced the cover of several magazines in what's considered sexy spreads, including Black Men's Magazine.
LisaRaye McCoy says the Kardashians are pushing a negative image of beauty standards
McCoy is no stranger to other women admiring her body figure and looking to her as an inspiration for staying in shape. While she says that it's no problem for women to want to look their best and is not against a woman who chooses to augment their bodies via plastic surgery, she thinks the Kardashians are sending the wrong message through their physical appearance.
She voiced her opinion during a chat on FOX Soul's daytime talk show Out Loud – with stars like Syleena Johnson, Vivica A. Fox, and host Claudia Jordan in agreeance. 
"The Kardashians have single-handily changed the woman's body shape that's acceptable now," she exclaimed. "Now, it's a small waist, all this a** – which looks like the ankles can't even hold up all of that – and I'm thinking to myself, 'I don't want my body to look like that because that's the body that everybody has now.'"
Jordan chimed in to say that a lot of women have similar figures because they are all going to the same doctor with their ideal body shape in mind – which she says is to model the Kardashian sisters.
Johnson, who just competed in her first fitness competition, questioned what their bodies will look like as they age. McCoy continued, "They're making every generation after that feel like that's what they have to do to secure the bag [earn a living]."
McCoy believes it sends the wrong message to not only younger people, but also older adults in their 40s and 50s trying to keep up. She also touched on an old saying, "You can't turn a h*e into a housewife" – noting that things have changed and women who were once considered to be promiscuous are now attracting men because of their bodies.
Though McCoy herself played the role of a stripper in a film, Fox noted that it was a paying job and part of her craft as an actress. Fox believes women are now selling themselves short in the manner in which they carry themselves.
The Kardashians have not commented on the segment.