Adam Driver Dreaded Every Scene in Noah Baumbach's 'Marriage Story'
Find out why Adam Driver says he 'dreaded' every scene in 'Marriage Story.'
Noah Baumbach's Marriage Story is an award-winning film starring Adam Driver, Laura Dern, and Scarlett Johansson. As a movie about the heartbreaking nuances of divorce, it shouldn't be surprising shooting some of the scenes were difficult for the cast.
But for Driver, nearly every scene was more challenging than the next. Find out why Driver says he dreaded every scene in Baumbach's movie.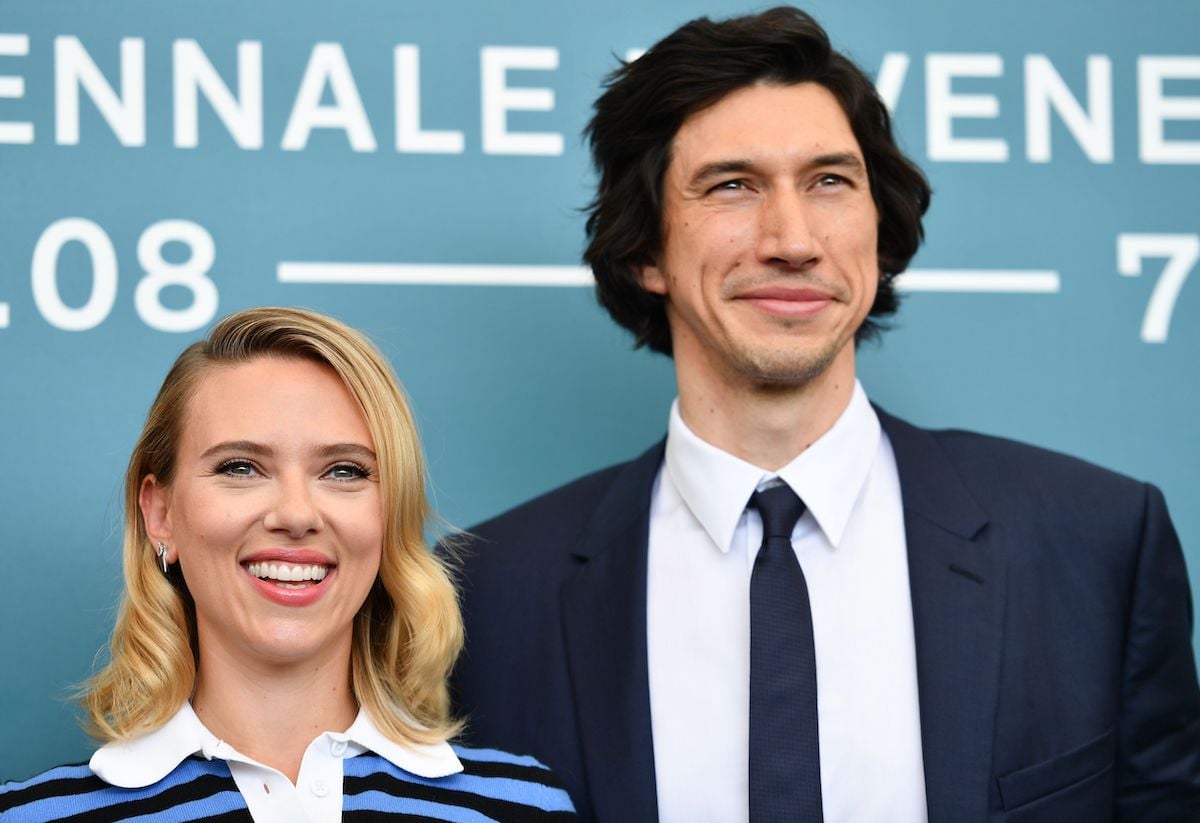 'Marriage Story' mirrors Noah Baumbach's divorce
Marriage Story stars Driver and Johansson, who play a young couple navigating their way through a bitter divorce. While Charlie (Driver) and Nicole (Johansson) share biographical details that mimic Baumbach and Jennifer Jason Leigh's marriage and 2013 divorce, Marriage Story isn't autobiographical. 
"I couldn't write an autobiographical movie if I tried," Baumbach told the New York Times. "This movie is not autobiographical; it's personal, and there's a true distinction in that."
While Baumbach let his relationship, experiences, and "emotional connections" with his ex-wife influence the narrative in Marriage Story, there was no bad blood between the two. That's because Marriage Story wasn't about them.
"I didn't have any concerns about it," Baumbach told the outlet. "[Leigh] really liked it because it isn't about our marriage." As difficult as it was for Baumbach to explore certain emotions at times, it was even more difficult for some of the cast to explore those emotions in scenes, including Driver. 
Adam Driver wanted to push off shooting scenes for 'Marriage Story' because of how emotional they were 
"[Baumbach] wrote something we all projected our history onto," Driver admitted during a roundtable with The Hollywood Reporter. Robert De Niro, Shia LaBeouf, Tom Hanks, and Jamie Foxx were also in attendance.
"Usually, there's one scene in a movie or two that you're dreading," Driver explained. "[But] with this one, it all felt too early in the schedule." He admitted wanting to push scenes off, but the upcoming scenes were even more difficult and heavier to deal with whenever he looked ahead. 
Though the scenes in Marriage Story created a sense of "dread" for Driver, he admits it's a good thing. "That's a testament to good writing," Driver said. "Every scene the stakes felt incredibly high. They all felt urgent; they all felt necessary. There wasn't a part you could take out where the movie could survive without it."
Adam Driver won't reveal what he thought about during his crying scene in 'Marriage Story' 
As the actor mentioned to The Hollywood Reporter, he tapped into his personal experiences to bring Baumbach's role to life. Still, many people wonder what Driver was thinking about in what is perhaps Marriage Story's most explosive scene. 
When Charlie and Nicole fight in his apartment, Charlie reaches a point of no return. As he screams at Nicole with such rage, he falls to his knees and completely breaks down. What was Driver thinking about to push himself to such an edge? 
As the New York Times pointed out in a separate interview with the star, Driver isn't "eager to talk about how he pushes himself to such an intimate place as an actor." Driver put everything the audience needed to see in the movie. "So what would I add that would make it better?" Driver posed. "Nothing."