Adam Driver in the MCU? Fans Say the Role Will Be 'Hard to Pull Off'
It seems everyone everywhere is pining for Adam Driver, whether it's John Oliver on Last Week Tonight, Reylo shippers from Star Wars, or lovers of good acting in general. Now some Marvel fans would like to see him take on Moon Knight in the eventual Disney+ series. 
Whether Adam Driver would do it is anyone's guess, but Marvel is certainly no stranger to high-caliber actors, many of whom have won Oscars, including William Hurt, Michael Douglas, and Brie Larson. So does Adam Driver need Marvel, or does Marvel need Adam Driver?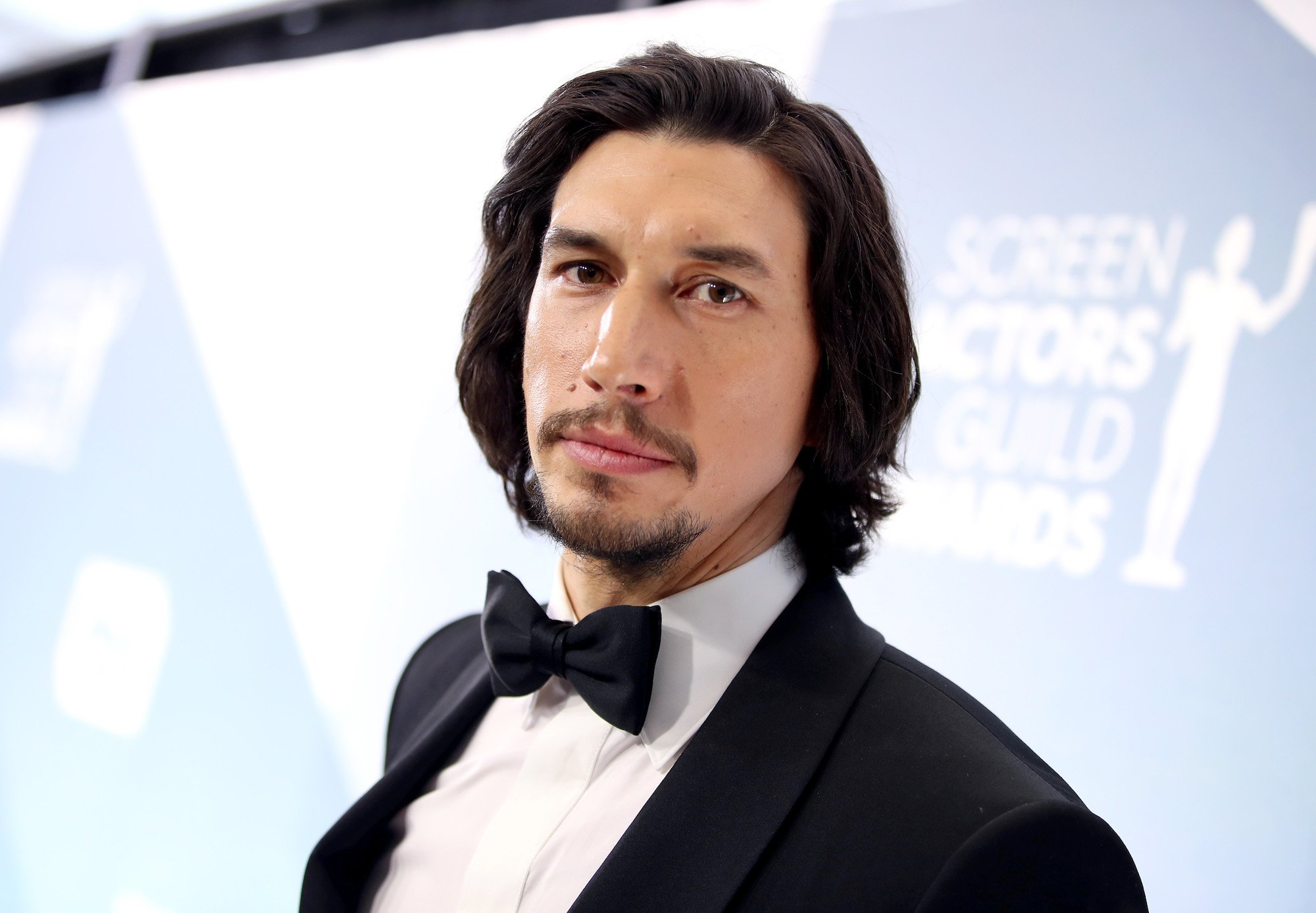 Adam Driver is everywhere, but is he Moon Knight?  
Driver is coming off not just a banner year, he's coming off a few banner years. In 2019, he appeared in The Dead Don't Die, The Report, The Rise of Skywalker, and Marriage Story, for which he received his second Oscar nomination. His first Oscar nomination came the year before, for Spike Lee's BlacKkKlansman. Last year, legendary director Martin Scorsese presented Driver with an award, telling him he was one of our best actors, according to Variety.
That established, Driver doesn't always seem to enjoy the glare of the spotlight. He caught some heat last year for leaving an NPR interview because he said he doesn't like to listen to clips of himself, and that feeling is fairly common among actors. If he joins the MCU, the even more intense publicity could conceivably be a stumbling block. 
Obviously, Driver will go for a big franchise part if it presents a good acting opportunity for him. He might even kid his image with the character, as he did when he appeared as Kylo Ren on Saturday Night Live in a parody of Undercover Boss. Even if Driver would be reluctant to join the MCU, some fans would love to see him there. 
What do fans say about Adam Driver? 
A topic-starter on Reddit wrote, "After watching Adam Driver in ROS and Blackkklansman (where he plays [sic] a Jew) I am convinced that he should be the primary choice for the new Moon-Knight series, think about it. Driver is really tall (which add more muscle too and you've got a very intimidating moon knight) and has that brooding aura he brings to his characters. It would be very intriguing."
A number of fans co-signed with that suggestion with one simply saying, "Adam Driver as anything. I'm in." Moon Knight is about Marc Spector, a man who believes he was resurrected and given powers by the Egyptian god Khonshu. Another fan mentioned such a role might be hard to pull off,  and that prompted someone else to suggest, "So Adam Driver then." 
Shia LeBeouf was also suggested for the part of Moon Knight, as were Justin Theroux and Andrew Garfield. One fan expressed reservations, stating, "I'd love to see Adam Driver in the MCU, but I'd be worried that Disney would completely waste his talents again."
Many actors have worked for Marvel and Star Wars
That fan was referring to Driver's role as Kylo Ren, the tortured, conflicted son of Han Solo and Princess Leia. While many people would dispute the notion that the sequels wasted Driver, Kylo Ren could arguably be too indelible a role for people to credibly see Driver as a Marvel hero. 
Several actors have worked for both Marvel and Star Wars, including but not limited to Samuel L. Jackson, Natalie Portman, Benicio Del Toro and Andy Serkis. Other Marvel actors, like Chris Evans and Brie Larson, would very much like to be in Star Wars, especially considering Marvel boss Kevin Feige is set to produce a Star Wars movie at some indefinite point in the future. 
The whole notion of fan-casting is academic, but in fairness to fans, such activities fill the void left by Marvel movies being delayed by the pandemic. If not Driver, there's always Daniel Radcliffe. It might even be an idea to fan-cast an actor who hasn't already been through the franchise gauntlet.