Adam Driver: Lena Dunham Is Glad She Didn't Give the 'Star Wars' Actor the Role That Will 'Haunt Him Until His Death'
Lena Dunham is glad Adam Driver won't go down in history for his role in 'Girls.' Instead, he'll be regarded for another iconic part.
Adam Driver is known the world over as Kylo Ren. But before he became a villain in the Star Wars franchise, he was acting the in HBO series Girls.
While Girls kickstarted Driver's career, the show's creator, director, and star Lena Dunham knows he won't go down in history for playing Adam Sackler — and she's OK with that.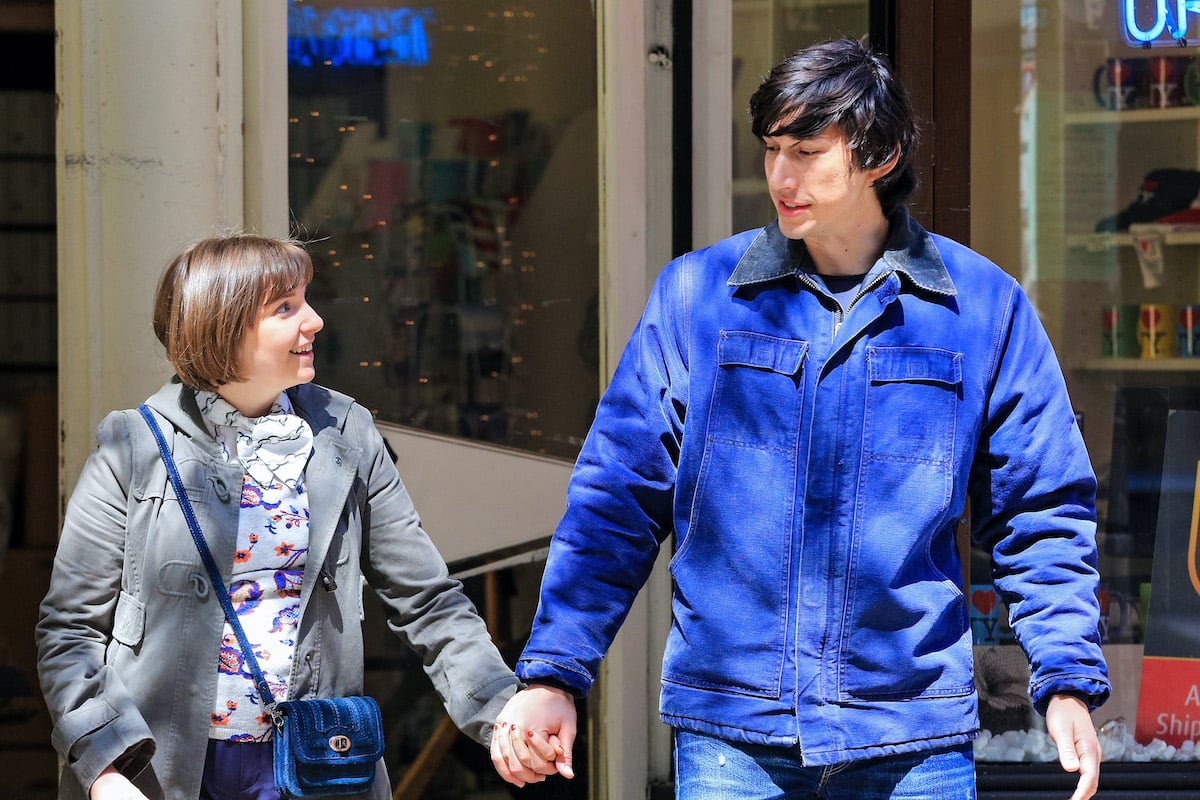 Adam Driver plays Adam Sackler in the HBO series 'Girls' 
Before he landed a role on Dunham's HBO series, Driver was acting on Broadway. In 2010, Driver starred in Mrs. Warren's Profession and later appeared in Man and Boy. 
Dunham recalls Driver's audition for Girls as "powerfully odd." Whatever the actor did worked, and for six seasons, Driver played Adam Sackler, Hannah Horvath's (Dunham) intense and quirky love interest. Their will-they-won't-they relationship serves as one of the main narratives that let Driver showcase his range and garner attention from other creatives. 
'Girls' made Adam Driver and Lena Dunham stars 
Dunham is the daughter of artistic parents, so it wasn't surprising when she studied creative writing at Oberlin College. After graduation in 2008, Dunham created the Delusional Downtown Divas web series. 
Later, in 2012 Dunham released Girls on HBO. The drama follows Dunham in her fictional role as Hannah and her group of close-knit friends as they navigate through life after college. Dunham's writing spun the way women viewed friendship, love, work, and everything in between.
Girls kickstarted the careers of Dunham and several other actors in the series, including Allison Williams, Zosia Mamet, and Driver. But while Dunham is pleased with the success the show brought her friends, she's glad Driver won't go down in history for his role in Girls. 
Lena Dunham is happy Adam Driver won't be remembered as Adam Sackler 
During an interview with Rolling Stone in 2017, Dunham talked about working with Driver. At the time of the interview, Driver was on the rise thanks to his role as Kylo Ren in the Star Wars saga. Dunham, on the other hand, had never seen a Star Wars flick. 
"I had a lot of catching up to do [when Driver was cast in Star Wars] because I didn't know who anyone was or what they were doing," the writer admitted. "I was like, 'What the f*ck is a lightsaber?'" 
Despite not knowing much about the franchise, Dunham admitted it was exciting to see her friend and former colleague starring in an action film, "slaying people and doing supernatural things." Dunham was also glad she didn't have to bear the responsibility of granting Driver the role he'll go down in history for playing. 
"I love the fact that he's not going to be known as Adam Sackler," Dunham admitted. "If he has one role like that in his life, it's going to be Kylo Ren. So I appreciate not being the person that gave him the role that's going to haunt him until his death." 
Regardless of what Driver goes down in history as Dunham is glad to have worked with him on Girls. "I thought he was awesome!" she concluded.