What Has Adam Driver Starred in Besides 'Star Wars'?
Adam Driver is known by many as the complicated villain Kylo Ren. But before he joined the Star Wars saga, Driver was a military man who later attended Juilliard and acted on Broadway. Here is what Driver has done outside of the Star Wars franchise.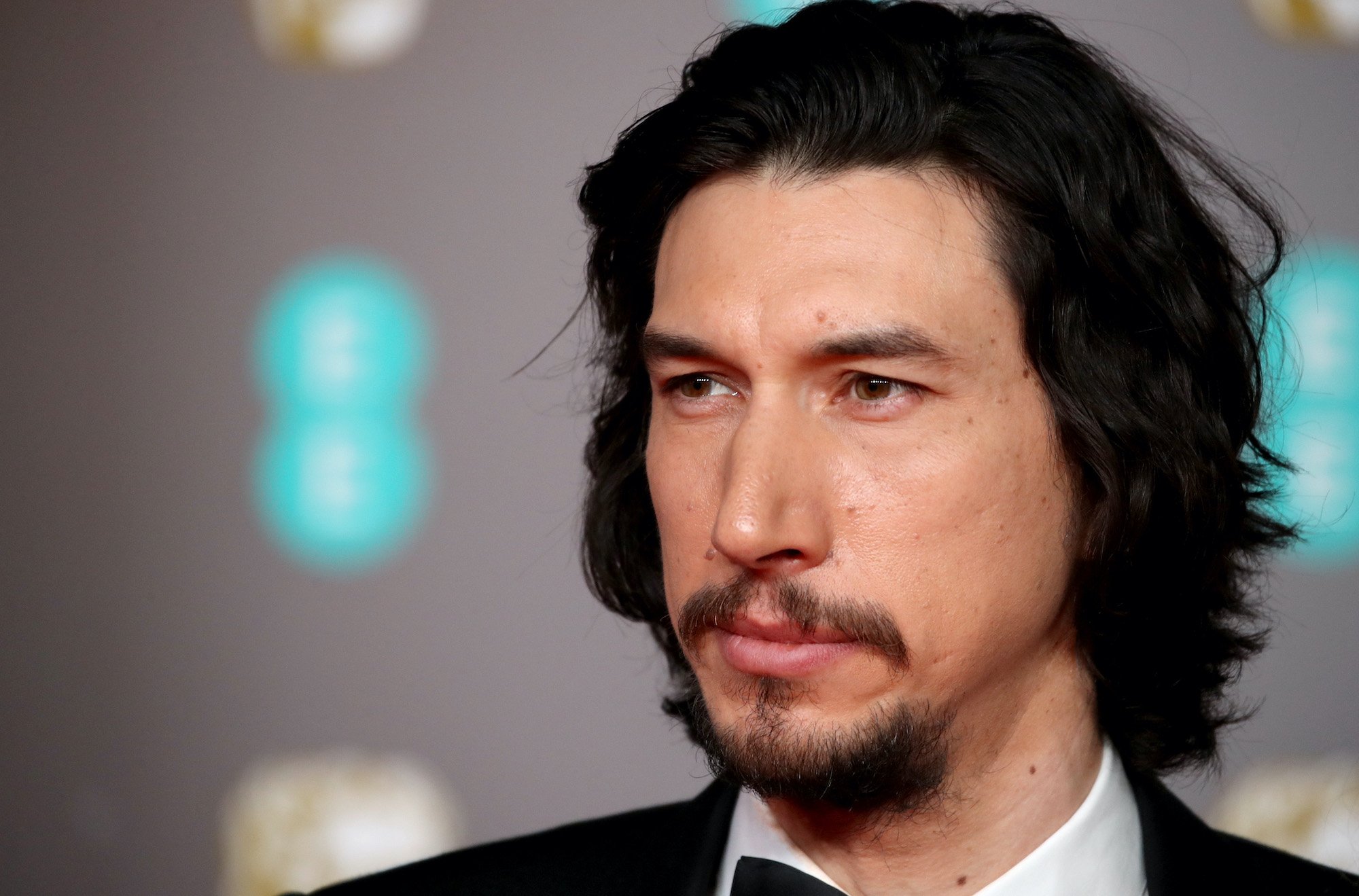 Adam Driver always loved movies and television
Driver grew up in Indiana, where he had a hard time fitting in. 
"Mishawaka is many good things, but [a] cultural hub of the world it is not," Driver told The Telegraph. He lived with his grandparents, which wasn't always entertaining. To escape, Driver would watch "grownup movies" like Predator and Total Recall. 
"We didn't travel — no one could afford to go to Europe, so for me and my friends, our access to the outside world came through films," he said. "Blockbuster, Hollywood Video, and going to the movies were pretty much our only avenue to get out of this really depressed, industrial town." 
Eventually, Driver's source of entertainment turned into a desire and career path. But before he could pursue his dreams, Driver felt compelled to serve in the armed forces. 
Before Adam Driver became an actor, he served in the Marines 
Driver wanted to join the Marines after the attacks on Sept. 11, 2001. He explained to The New Yorker that his desire for retribution "wasn't against Muslims." Instead, "It was: We were attacked. I want to fight for my country against whoever that is."
So, he enlisted in the Marines. Driver was an 81mm mortar man for the Weapons Company, 1st Battalion, 1st Marines. After serving for over two years, he was injured in a mountain biking accident and medically discharged. 
Today, Driver continues to support the military through his nonprofit, Arts in the Armed Forces. Driver seeks to make arts programming accessible to active-duty military, veterans, and their families.
Adam Driver has a massive acting portfolio 
Driver might be best known for his role as Kylo Ren in Star Wars, but his acting portfolio goes beyond the space saga. 
Out of acting school, Driver pursued roles in Broadway and off-Broadway productions. His first on-screen appearance was in The Unusuals, a dark comedy about the dysfunctional cops of the New York Police Department.
Throughout 2010 and 2011, Driver appeared in small parts in movies and television. He got his big breakout role on the HBO series Girls, where he starred alongside Lena Dunham, Allison Williams, and Jemima Kirke. 
In 2013, Driver was cast in the Coen Brothers' flick, Inside Llewyn Davis. Roles continued to pour in for Driver, both in movies and television. 
Movies and television series Adam Driver has been in
These are the movies, television series, and shorts starring Driver (per IMDB): 
The Unusuals
Archangel
Law & Order 
Goldstar, Ohio
You Don't Know Jack 
The Wonderful Maladys 
Star Tours: The Adventures Continue 
J. Edgar
Law & Order: Special Victims Unit 
Gayby
I'm Coming Over 
Not Waving But Drowning 
Frances ha
Lincoln
The River 
Bluebird 
Inside Llewyn Davis 
Tracks 
What If 
Hungry Hearts 
While We're Young 
This Is Where I Leave You 
Disney Infinity 3.0 
The Simpsons 
Star Wars: Episode VII — The Force Awakens 
Midnight Special 
Paterson 
Lego Star Wars: The Force Awakens 
Silence 
Girls 
The Meyerowitz Stories 
Logan Lucky 
Star Wars: Episode VIII — The Last Jedi 
Bob's Burgers
Saturday Night Live: Cut for Time 
BlacKkKlansman
The Man Who Killed Don Quixote 
The Report 
The Dead Don't Die 
Marriage Story 
Star Wars: Rise of the Resistance
Star Wars: The Rise of Skywalker 
Annette is in post-production, and The Last Duel is currently filming. Both are scheduled to release in 2021.