Adam Driver Worked 3 Jobs to Live With His Parents After High School
Most people know Adam Driver as an actor and a military man. But before he became world-famous for his roles in movies like Star Wars and House of Gucci, Driver was living in the back of his parent's house, paying rent. Find out what they charged 17-year-old Driver and the three jobs he had to work to pay them.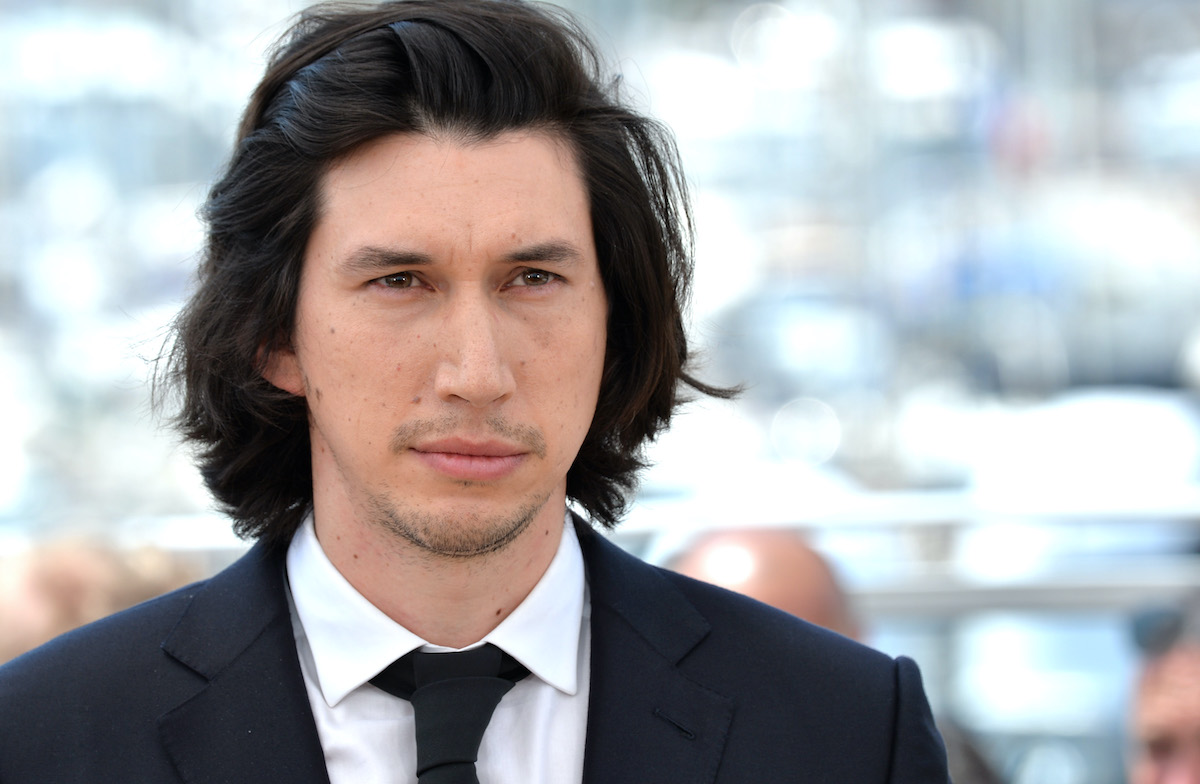 Adam Driver auditioned for Juilliard in high school but didn't get in
Driver's love of movies began when he was a child. Growing up in Mishawaka, Indiana, there wasn't a lot to do. "Mishawaka is many good things, but [a] cultural hub of the world it is not," Driver once explained to The Telegraph. 
"Grownup movies" kept Driver entertained, including films like Predator and Total Recall. In school, Driver got involved in theater. His first role was in the chorus of Oklahoma! 
"I liked being backstage with the seniors," he told WWD. "They were cool." At the time, Driver wasn't considering acting as a "realistic career," despite enjoying the craft and considering trying out for The Juilliard School.
"I didn't want to go to college," Driver remembered thinking as a senior in high school. "But [Juilliard] didn't sound really like college." Regardless, he auditioned in Chicago but was turned down. 
Adam Driver's parents charged him $200 to live in their house after graduation
Driver graduated from Mishawaka High School in 2001. With little direction, the 17-year-old found himself in the back room of his parent's house — which they charged him $200 a month to live in. 
"They made me buy my own refrigerator and microwave," Driver told WWD. He also had a key so he could enter his space through the back of the house. 
"I could come through the front door, but I had to knock," he added. At the time, Driver was working three jobs to afford to live with his parents — he mowed lawns, sold vacuums, and even had a telemarketing gig. "It was pretty aimless," he concluded. 
After high school, Adam Driver left his parent's house and spent 2 days in California pursuing acting 
Feeling like he "didn't have anything," Driver dropped his then-girlfriend and decided to make a move. "I'm like, 'F*ck it.' I heard all the stories of actors going to L.A. with no money and just doing it," he told the outlet. 
Driver recalled making a big to-do of his Mishawaka exit. "I said good-bye to my girlfriend like, 'We'll figure out how to make it work,'" he said. "And [I told] my friends, 'See you guys, it's been real, but I gotta hit the big world.'"
He packed up the refrigerator and microwave his parents made him buy and left town to chase his dreams. But when his Lincoln Town Car broke down outside Amarillo, Texas, Driver had spent most of his money on getting it fixed. 
Shortly after, Driver made it to Santa Monica. But thanks to the broken down car costs, he could only afford to stay for two days until he had to return home. 
After 9/11, Adam Driver joined the Marines and served for two years and eight months. When he was medically discharged for a broken collar bone, Driver reconsidered acting. He auditioned again for Juilliard, got in, and has become one of the most highly regarded actors in the world.