Adam Driver's Non-Profit Arts in the Armed Forces (AITAF) Will Dissolve in February 2023
Adam Driver's military non-profit Arts in the Armed Forces (AITAF) will dissolve at the beginning of next month. Here's how the organization got started and what the AITAF's Board of Directors' said about the company dissolving on Feb. 1, 2023.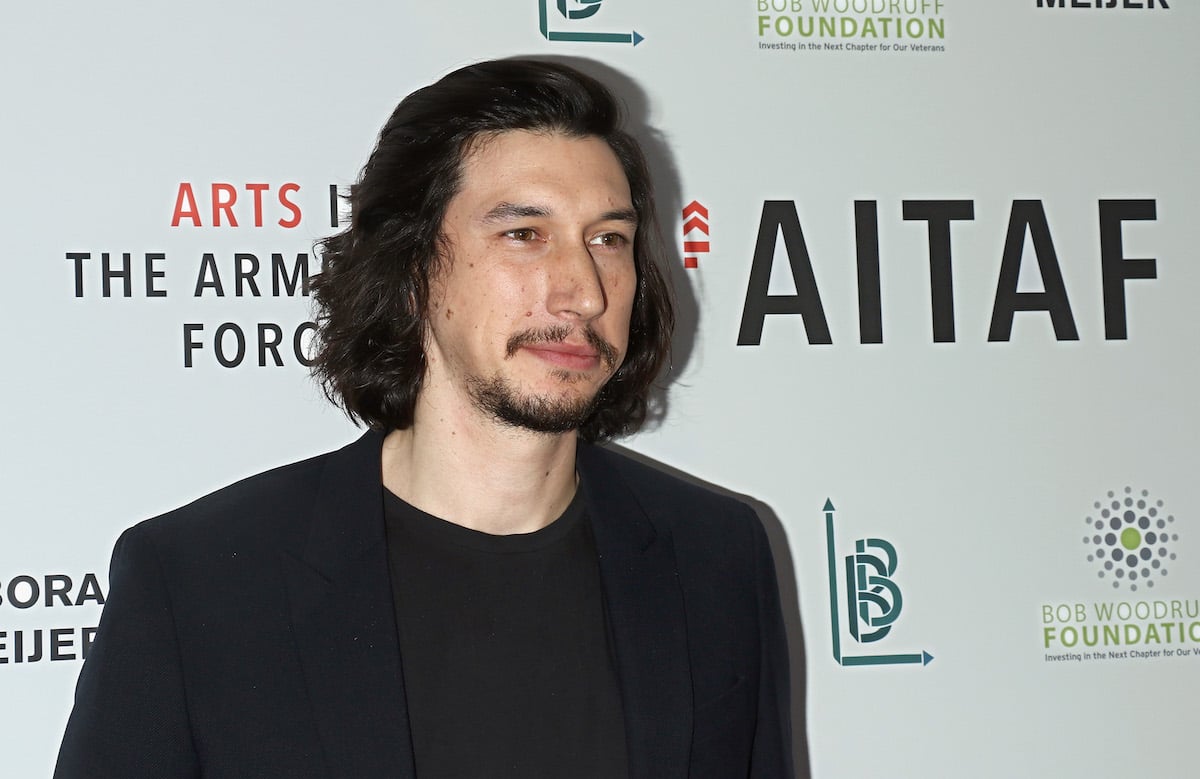 Arts in the Armed Forces was founded by Adam Driver and his wife Joanne Tucker 
Driver enlisted in the Marines after Sept. 11, 2001. He served for over two years but was medically discharged after a mountain biking injury that prevented him from deployment.
Then, Driver enrolled in the Juilliard School, where he met Joanne Tucker. Together, they started the non-profit organization that made arts programming accessible to active-duty military and veterans.
AITAF organization will dissolve due to 'a number of circumstances' 
"Unfortunately, given a number of circumstances facing the organization heading into 2023, after a strategic review, the Board has made the incredibly difficult decision to dissolve the organization in its current operating structure, effective Feb. 1," a press release published on the AITAF website reads. Those circumstances remain unclear at publication. Showbiz Cheat Sheet reached out to the organization's public relations representative seeking further information, but was not immediately answered.
The announcement continues: "Following that dissolution, the Board will continue to consider how the programs might be able to live on through other operating structures. We are incredibly grateful to the tireless and effective staff of the organization, as well as the generous supporters who have helped us fulfill our mission, believing in the transformative power of the arts. The military community with whom we have worked has inspired us all." 
Since 2006, Arts in the Armed Forces has served over 18,000 military community members. The organization has also "produced impactful artistic experiences on 26 military bases in 7 countries and awarded $50,000 to veteran playwrights and screenwriters through the Bridge Awards." 
Adam Driver strived to make fundraising for AITAF 'meaningful'
In 2018, the Star Wars actor spoke about his work with AITAF to Vulture. The actor admitted fundraising made him uncomfortable, but he understood the necessity of it, especially running a non-profit. 
"I'm starting to get more comfortable with that idea because we're raising money not only for a military non-profit but a performing arts non-profit," he said. "I don't want people to give us money for me. I want to cultivate donors that we'll have a lasting relationship with. It's not just, 'Give me a check and we'll keep this as impersonal as possible.' I'm trying to make things meaningful." 
Despite Driver's willingness to fundraise for the now-dissolving organization, the actor never let his celebrity influence people's generosity. For example, when someone offered him $100,000 to pose with their child, who was a "big Star Wars fan," Driver hesitated. 
"Is there nobody that is just philanthropic for the sake of it?" he wondered. "Is there always some picture with your kid?" Still, he understood the fine line between setting those boundaries and saying "no" to a fan.
"Say, 'No,' and you've p***ed somebody off," he continued. "It has to be the right thing or it can feel disgusting. Some people are good with being like, 'It feels uncomfortable but imagine what you can do with that money.'"