Adam Levine Is Meghan Markle and Prince Harry's New Neighbor
Meghan Markle and Prince Harry have a new neighbor in Montecito and it's none other than Maroon 5 frontman Adam Levine and his wife, Behati Prinsloo. The musician and former Victoria's Secret Angel just bought an abode near the Duke and Duchess of Sussex.
Here are the details on their new house and which superstar previously owned the home.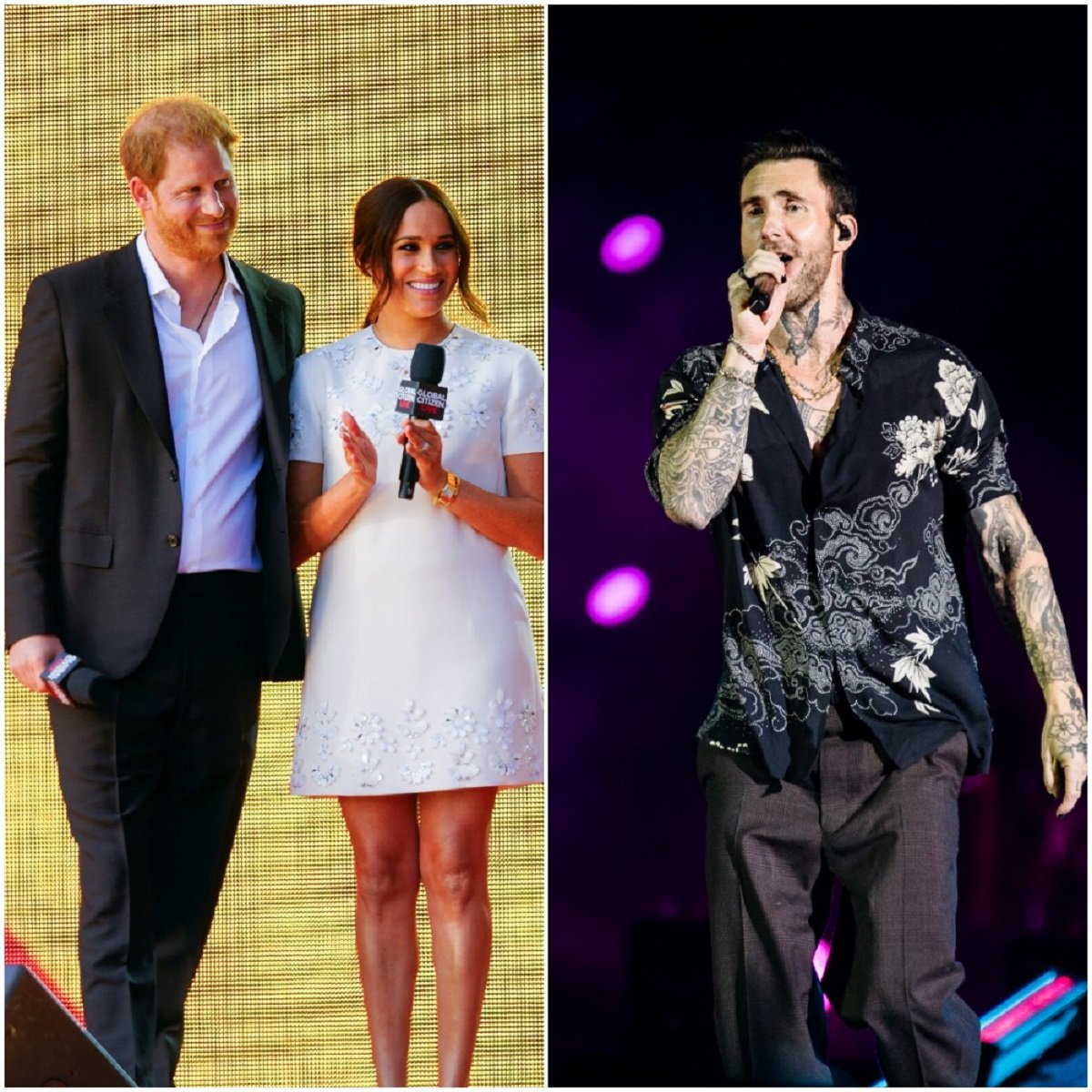 Whose mansion Levine bought in Montecito
The mansion Levine just purchased in the Santa Barbara County town is Rob Lowe's former pad.
According to TopTenRealEstateDeals.com, healthcare executive Jack McGinley bought Lowe and his wife Sheryl Berkoff's family home for $44.5 million in 2020. It's now been reported that McGinley sold the home to Levine and Prinsloo for $52 million.
The Georgian Colonial-style home is 10,000 square feet with six bedrooms and 11 bathrooms. It also boasts nine indoor fireplaces. The house has large open formal rooms, a family kitchen, a separate catering kitchen, a wine room, a bar, a theater, an office, and a library that can be used as a music room. Outside there is an outdoor living room with a wood-burning fireplace, as well as a koi pond, a swimming pool and spa, a tennis court, and gardens. Also located on the grounds are a two-bedroom guest house and a one-bedroom pool house with staff quarters.
Click here to see photos of the home via TopTenRealEstateDeals.com.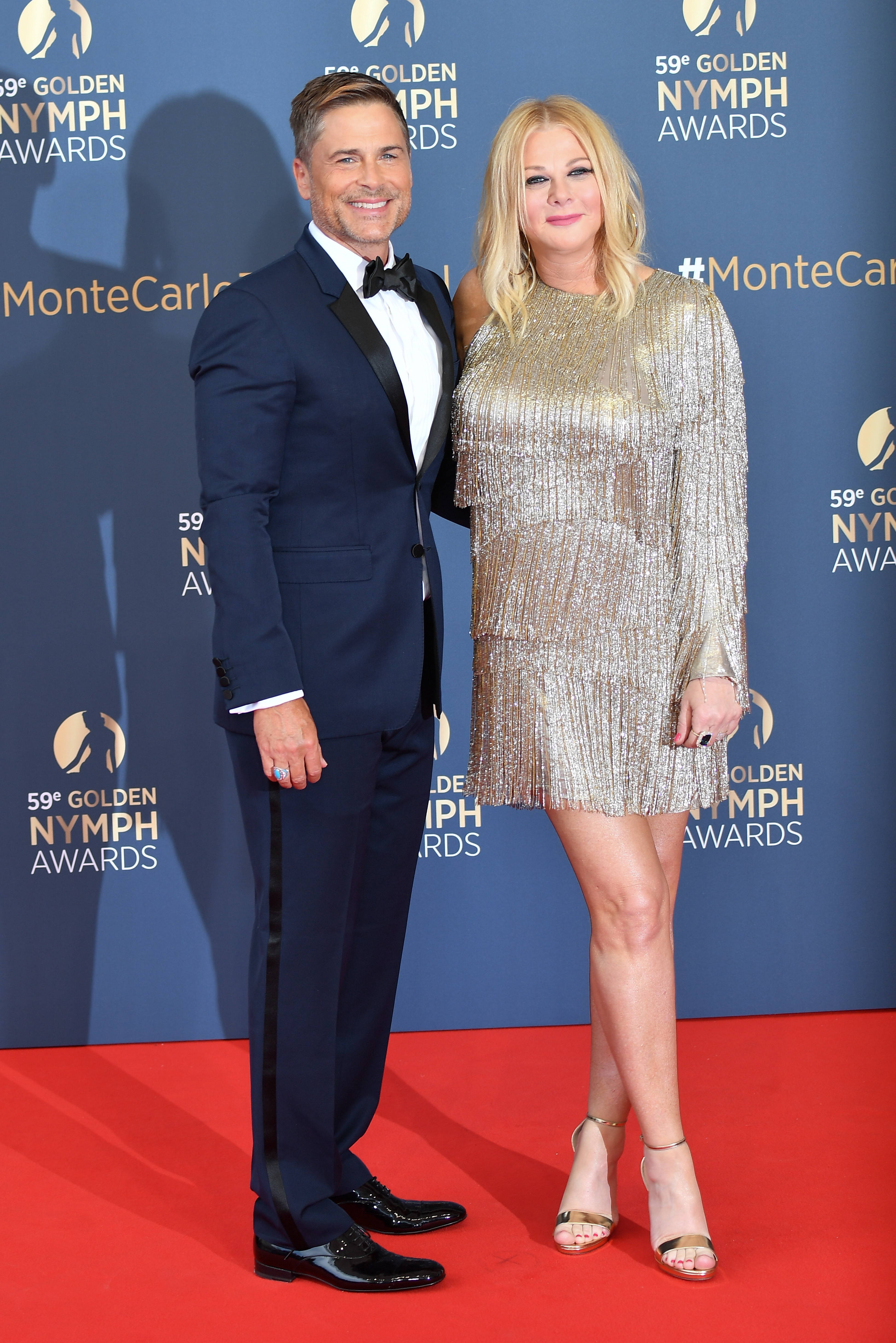 How that house compares to Meghan and Prince Harry's 'Chateau'
The Sussexes' home in the same neighborhood cost much less than what Levine and Prinsloo paid as the duke and duchess purchased their house for $14 million. That sounds like a bargain considering that it's much larger than Lowe's former place at 18,000 square feet.
Meghan and Harry's moved into their residence, nicknamed "The Chateau," in the summer of 2021. It sits on five acres of land and has both ocean and mountain views. It boasts 16 bathrooms and nine bedrooms plus a separate guest house. There's also a library, a sauna, a wine cellar, a game room, a gym, tennis courts, and an arcade.
Fans got a glimpse into the couple's home in August 2021 when Meghan released a video to launch her 40×40 initiative for her 40th birthday. The former Suits star was seated in her office during the announcement and The Independent described the space noting that it "included room for a quartz crystal, placed on one corner, a gold vase filled with white flowers, a decorative glass bottle, and two white and gold trays, while viewers also noticed that the desk held multiple framed photos of Meghan's family."
Levine and his wife just put their Pacific Palisades home on the market for $57 million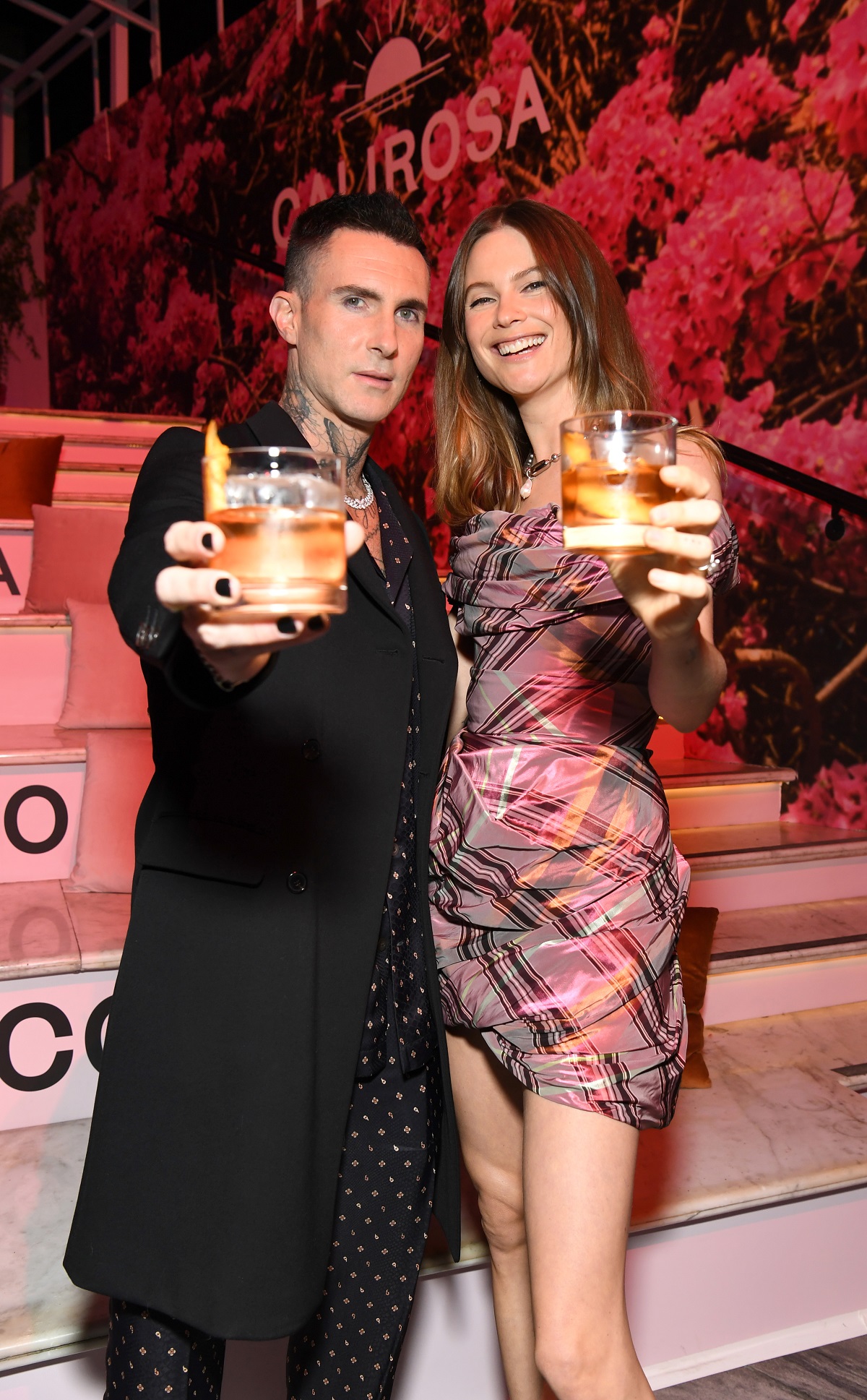 Levine and Prinsloo may be the Sussexes' neighbors now but that might not last long as the Levine-Prinsloos have a history of buying properties from other celebrities and then flipping them to fellow stars.
In 2014, Levine owned a bachelor pad in Los Angeles. He ended up renovating the 7,000 square foot rancher before selling it to John Mayer. In 2019, Levine and Prinsloo unloaded their massive Beverly Hills estate for $45 million to Ellen DeGeneres.
The singer and model then bought Ben Affleck's home for $32 million. They did a complete remodel and in March 2022, listed it for a whopping $57.5 million.
RELATED: Jon Bon Jovi Just Sold His Greenwich Village Condo for $22 Million