Adam Levine Says He's 'Obsessed' With His Kids — How Many Does He Have?
Maroon 5 frontman and musical talent Adam Levine is known for quite a few different projects. But he also has a lot going on at home. He's what he said recently about his children.
Levine became famous with his band Maroon 5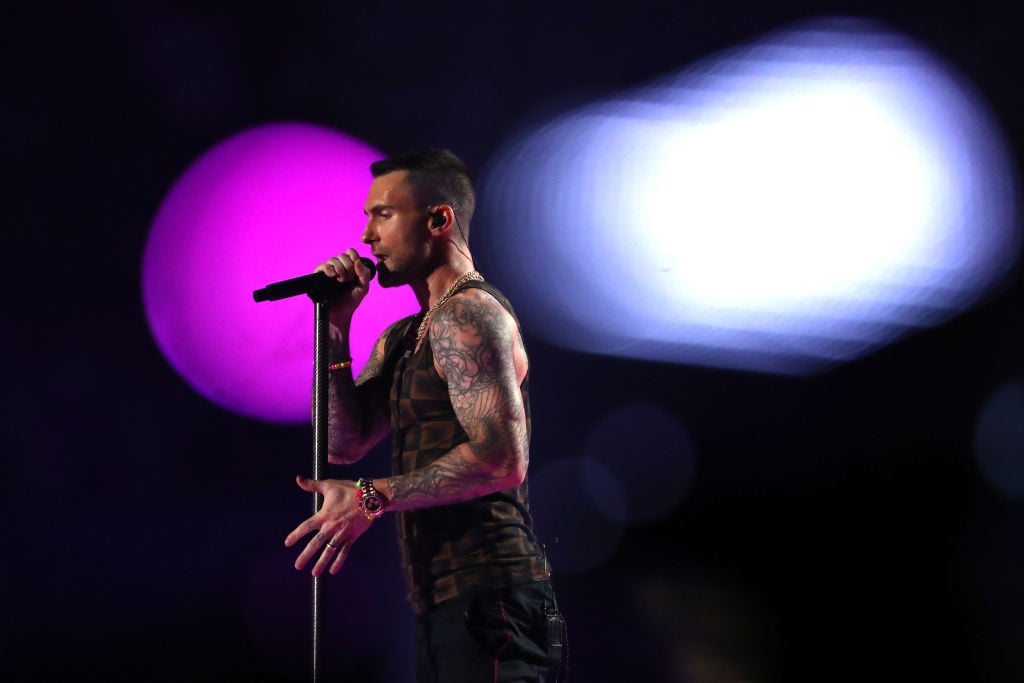 Levine first rose to prominence as the lead singer of the band Maroon 5. The group formed in the early '00s, and their debut album, Songs About Jane, earned them a Grammy. From there, their success only continued to grow.
As the frontman for the band, Levine became the face of Maroon 5. They have continued to record together, and even performed at the Super Bowl Halftime Show in 2019. They're currently working on their seventh album.
You may also know him from 'The Voice'
While Maroon 5 grew in popularity, Levine continued to pursue other projects as well. Though he has not branched out as a solo artist, he has contributed to songs across genres, including the Gym Class Heroes track "Stereo Hearts" in 2011 and "YOLO" and "I'm So Humble" with The Lonely Island.
Given his public appeal and musical talent, Levine was chosen as a coach for The Voice, beginning with Season 1. Alongside Blake Shelton, he appeared in every season, until this current one, Season 17, making him the second longest-running coach for the popular reality competition program.
Levine is married to Behati Prinsloo
Levine's personal life is also a subject among the masses. The first album, Songs About Jane, was about an ex-girlfriend. He later dated Sports Illustrated Swimsuit model Anne Vyalitsyna for two years.
In 2012, he began dating Behati Prinsloo, a Victoria's Secret model, they were married on July 19, 2014. And they've been together ever since. Prinsloo has appeared in multiple music videos for Maroon 5.
How many kids do they have?
Levine and Prinsloo appear to have a very happy life together, having celebrated their fifth anniversary this year. Additionally, they have two daughters together: Dusty Rose, who just celebrated her third birthday, and Gio Grace, who will be two in February.
"I'm obsessed with them," he told Ellen DeGeneres on her show recently. "I mean, I know that's a good thing because they're my children." Levine added, "I genuinely just adore them in a way that I never knew I could adore any little person."
This is why he left 'The Voice'
"I really do miss it. I love the people that I met and worked with, and obviously, we all know how I feel about Blake [Shelton]," he continued, adding, "I do miss it, but I don't miss how much I had to work. I was just constantly working for so many years…Now, I'm just like a stay-at-home dad. I just stay home and do very little."
But that's not entirely true. Levine has also been working on new music with Maroon 5. Their new single, "Memories," is available now, and the music video can be viewed on Apple Music. Hopefully, this means even more music from Levine and Maroon 5 is on its way.