Adam Levine Refused to Have a Bar Mitzvah Because He Saw Other Kids 'Trying to Cash In'
Adam Levine refused to have a bar mitzvah as a kid for 1 interesting reason.
Adam Levine left The Voice in 2019 following his stint as a judge on the competition show for 16 seasons. Although the singer has mainly remained economical with the details surrounding his exit from the show, fans speculated that it might have had to do with the backlash he received in season 15. The star has been vocal about his Jewish faith and his family life. Interestingly, Levine didn't have a bar mitzvah because of this one reason.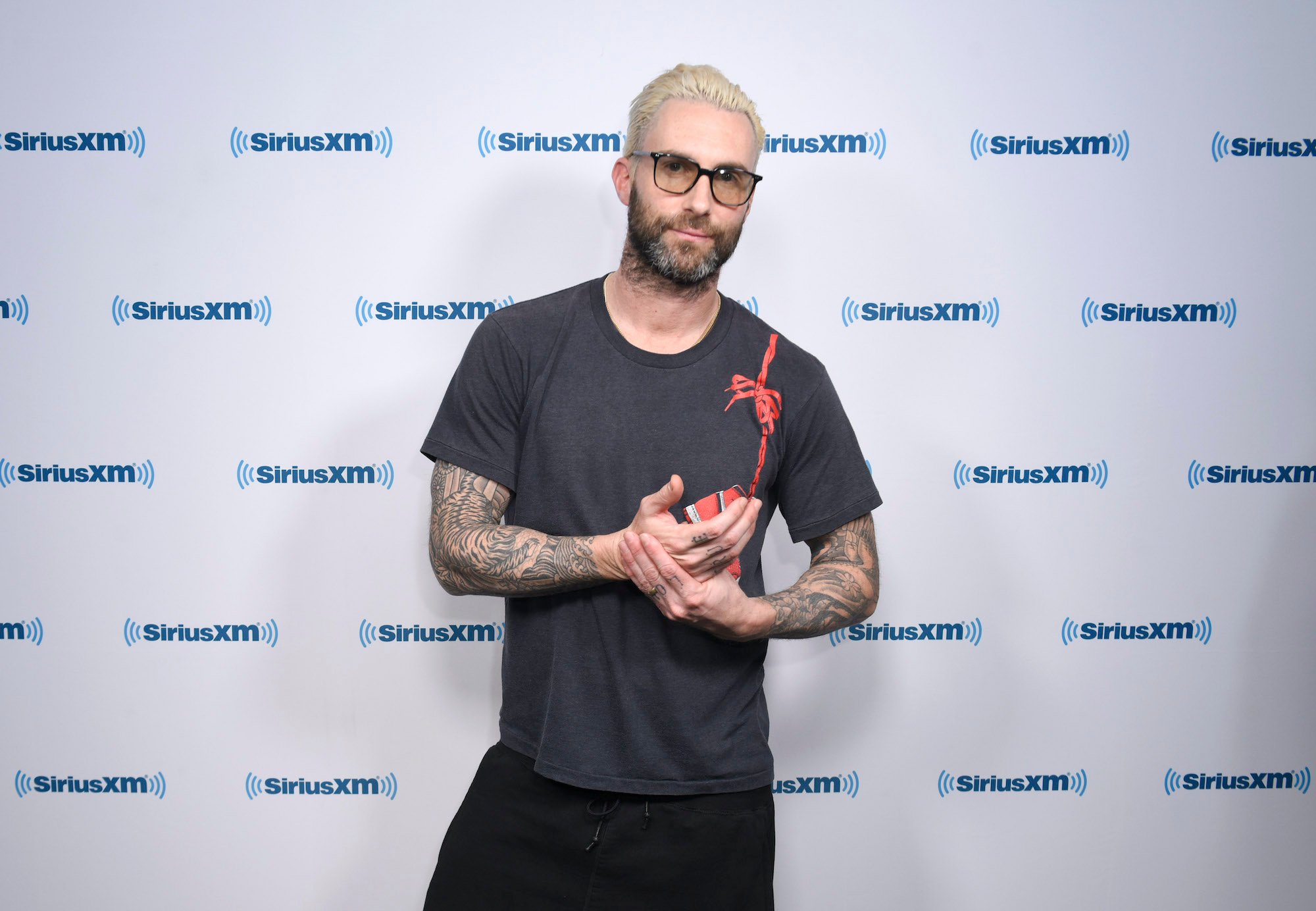 Levine's upbringing
Levine was born on March 18, 1979, to Patsy and Fredric Levine, the founder of a retail chain, called M. Fredric. Levine's parents divorced when he was seven. The singer divided his time between his mother's place on the weekdays and his father's during the weekends.
Levine said he grew up as a shy child but found guidance with his supportive family. The star's father and maternal grandfather were Jewish, and he considers himself Jewish even though he says he is "spiritual but not religious."
The singer said that his father "spiked in a little Judaism-but it wasn't the kind of thing he wanted to force on me." Levine's father asked him if he wanted a bar mitzvah, and he refused, deciding to go against the Jewish tradition and opt not to have one because of the custom of gifting during bar mitzvahs.
Speaking to The JC Levine said he:
"… Felt as though a lot of kids were trying to cash in … they were trying to make a bunch of money, and that's fine. I just don't think it's the most respectful way to deal with God and beliefs and years and years of cultural heritage."
Levine's thoughts on marriage have shifted greatly
"If you don't get married, you can't get divorced," Levine told Nylon Guys (as reported by the Huffington Post) in 2013. At the time, the singer was known for his Playboy ways, and his good looks had gotten him intertwined with A-listers like Natalie Portman and Jessica Simpson.
Levine didn't waste time to remind the publication of the "devastatingly low percentage of successful marriages," urging people to learn from the numbers. It is understandable why divorce is a sore point for the singer, given his parent's divorce resulting in his enrollment in therapy which he claimed was "a waste of time."
Looking back at his sentiments about marriage, Levine has come so far as he even shares two daughters, Dusty Rose and Gio Grace (whom he is obsessed with), with Behati Prinsloo. The talented star believes that when it comes to religion, it's best to "let kids figure out what they want to do for themselves." The singer rejected the formal religious practice and preferred to lead a more generalized spiritual way of life.
Levine is having the best time post 'The Voice'
Levine was one-half of the original The Voice judges, having joined the show in its first season. After 16 seasons and three wins, the singer decided to step aside to pursue other ventures, including being a father. Although Levine left the show willingly, fans have speculated that his exit might have been because of the backlash he had been receiving in recent seasons on the show.
However, he mentioned how much he missed the show saying:
"I really do miss it– I do miss it, but I don't miss how much I had to work. I was just constantly working for so many years. Now, I'm just like a stay-at-home dad. I just stay home and do very little."
The singer has also been working on some new music alongside his band Maroon 5, and he claims to be having "the greatest time ever."