Adam Levine Reveals if He Keeps in Touch With Blake Shelton After Quitting 'The Voice'
Sadly, The Voice fans are down to one last original coach with Blake Shelton. This is after years of him having a rivalry with Adam Levine. They became good friends but do they still keep in touch?
Adam Levine and Blake Shelton were close while on 'The Voice'
Levine and Shelton were part of the original cast of The Voice. They became close friends over the years and had a friendly rivalry.
So it was a big deal when Levine quit after season 16. Shelton tweeted after the news, "Having a hard time wrapping my head around @adamlevine not being at @NBCTheVoice anymore. After 16 seasons that changed both of ours [sic] lives. I only found out about this yesterday and it hasn't set in on me yet. Gonna miss working with that idiot."
Gwen Stefani then returned to The Voice to take his place as a coach. Levine hasn't returned to the show since then.
Blake Shelton and Adam Levine reunited for the Super Bowl
This year had more star-studded ads for the Super Bowl. One of the more surprising ones was for T-Mobile with Levine, Shelton, and Stefani.
It starts with Stefani calling Levine for his help. "I think I'm ready to start dating again," she said. The singer then reveals what she's looking for in a man.
"I'm sick of L.A. guys," Stefani says. "I want someone completely different, maybe from another country and someone cultured and sensitive and not threatened by a strong, confident woman."
Their phones have a bad connection so Levine hears, "I'm sick of L.A. guys. I want someone completely country, uncultured, and threatened by a strong, confident woman." 
Levine then sets her up with Shelton. She seems totally surprised by this. Levine has since talked about how the commercial got made and his relationship with Shelton.
Adam Levine reveals if he keeps in touch with Blake Shelton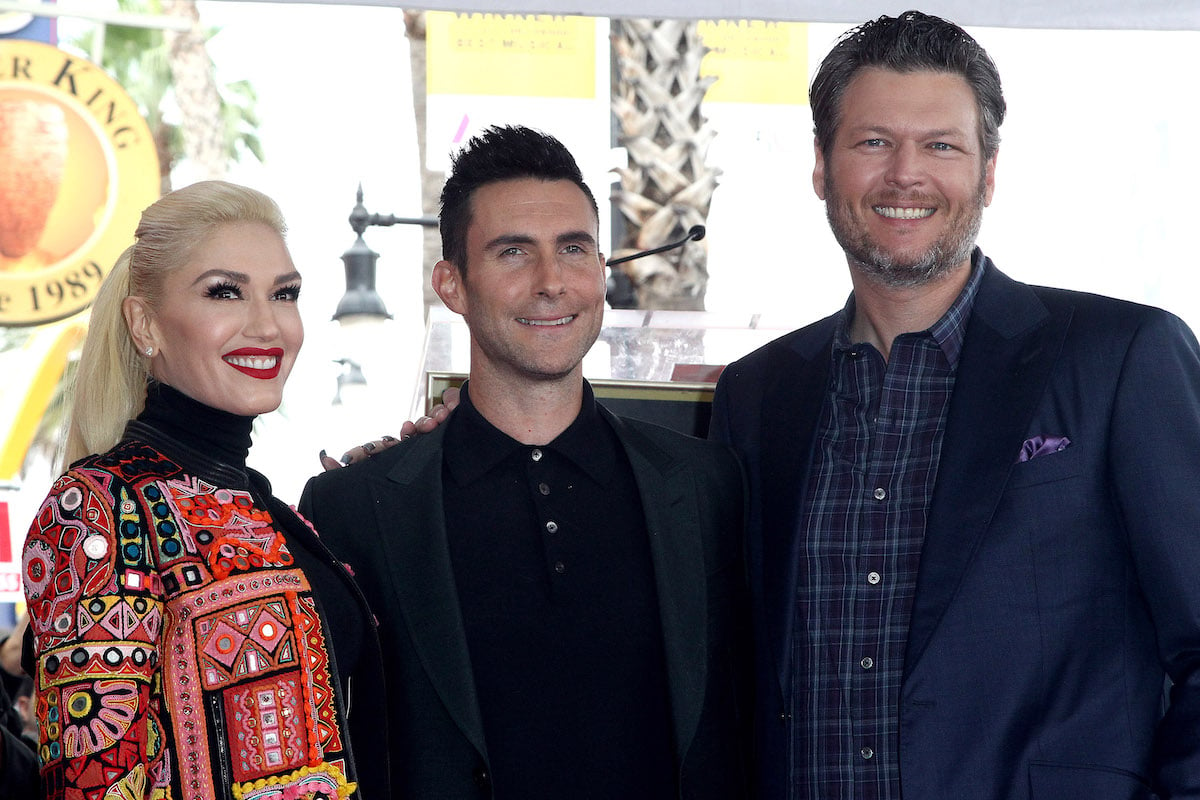 The singers have reunited recently for a commercial. But how often do they talk when they're not working?
"We keep in touch constantly," Levine told People. "We're always keeping tabs with each other — texting or FaceTime or however we can do it."
He talked about how he became a part of that Super Bowl ad. "They asked me to do it, and it was so funny 'cause I was kinda thinking to myself, 'Are they aware that I'm not on The Voice anymore?'" Levine said. "But the second I saw Blake it was as if no time had passed, because we talk all the time."
It sounds like Levine enjoyed filming with Shelton. Hopefully, fans will be able to see them reunite again in the future.