Adam Levine Says Therapy Was a 'Waste of Time' After His Parents Got Divorced
The Maroon 5 frontman, Adam Levine, began his music career at just 15 years old. While Levine's natural talent for music was discovered when he was quite young, his early success did not make him immune to hardship.
When Levine was just 7-years-old, his parents decided to go separate ways. To help their son better deal with this dramatic life change, Fredric Levine and Patsy Noah sent young Adam to therapy sessions. Read on to learn more about Levine's upbringing, why he thinks his childhood therapy sessions were a waste of time, and how he is tackling marriage and fatherhood today. 
Growing up in Los Angeles during the '80s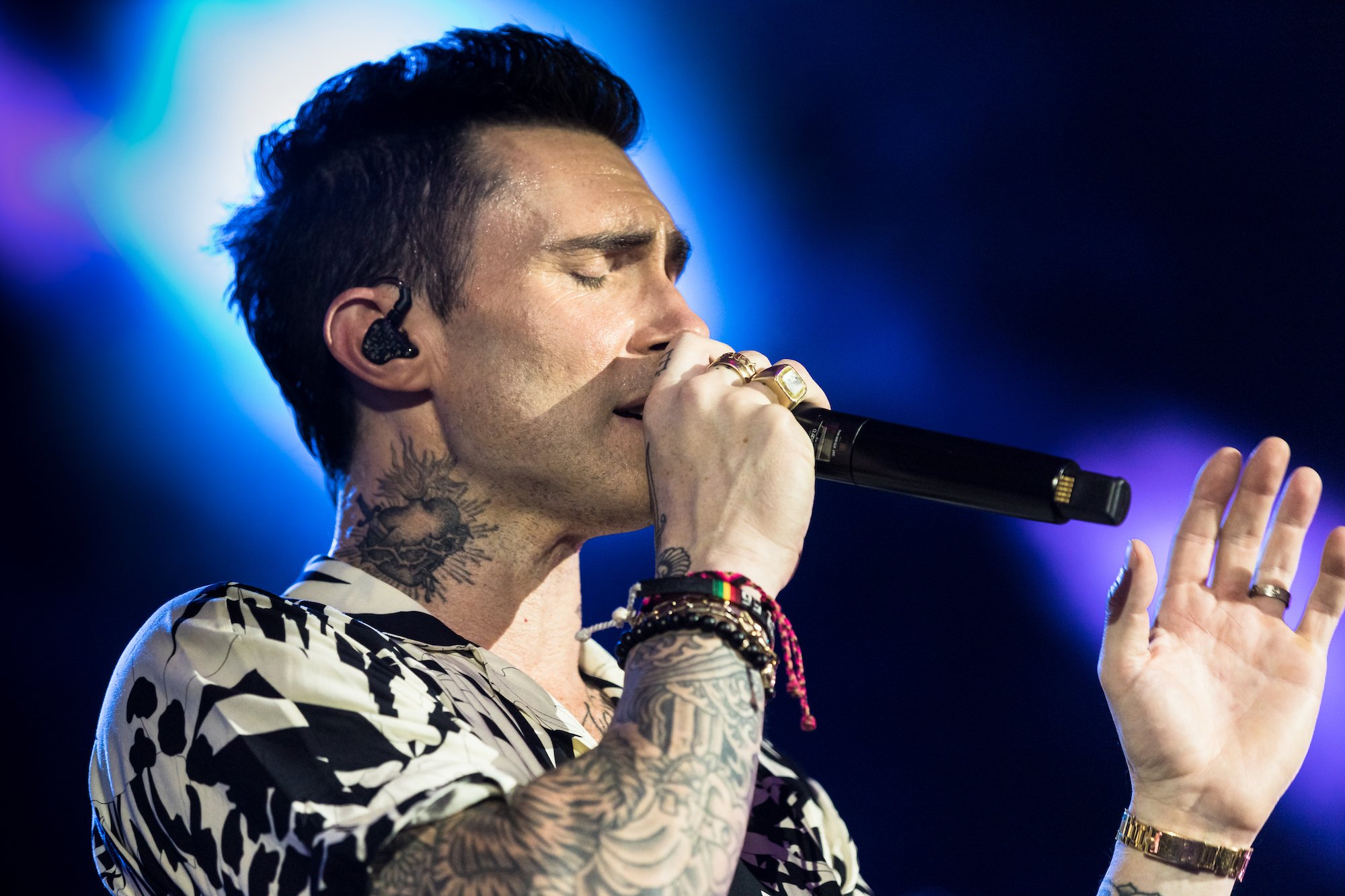 On March 18, 1979, Fredric and Patsy (née Noah) Levine welcomed their son, Adam, into the world in Los Angeles, California. According to IMDb, Fredric Levine founded the retail chain M. Fredric, and Patsy Noah worked as an admissions counselor during Adam's youth. Levine had the typical upbringing of a California kid growing up in the '80s. He was exposed to Jewish religion and culture as his father Fredric Levine was Jewish, and his mother Patsy Noah was half-Jewish through her father.
In regard to his childhood, ABC Newsreports that Levine seemed to have music beating through his veins since he was a little boy. It seems like this early love of music can be attributed to his mother's influence. Levine told The JC, "My mother lived and breathed The Beatles, and they were a huge part of my upbringing. Every time we went on a long car trip, it would be The Beatles, Simon & Garfunkel, or Fleetwood Mac playing on the stereo. That seeped into my consciousness and shaped my musical style."
Adam Levine hated his childhood therapy sessions
While a large part of Levine's childhood was developing his musical style, he also had to overcome the typical trials and tribulations of youth. One of the most influential moments in his childhood was when his parents decided to separate. Now in his 40s, Levine can speak candidly about this impactful part of his childhood. According to HuffPost, Adam says when he initially found out about their plans to end their marriage, he was devastated. Levine told the Q magazine, "I cried my eyes out and kicked and screamed and said, 'Why?' and all the things you do when you find out."
In seeing Adam's initial reaction to the news, Fredric and Patsy decided it would be best for Adam to attend therapy sessions. However, Adam now sees his childhood therapy session as useless, saying, "A few days later, I was fine, but I still had to go to therapy. It was such a waste of time." While Adam Levine doesn't put much value in the therapy he received during his youth, he has spoken about how watching his parents' marriage dissolve during his youth has influenced his own approach to marriage today.
Adam Levine tackles marriage and fatherhood
In 2014, Levine married Victoria's Secret Angel, Behati Prinsloo. According to US Weekly, they had an on-again-off-again relationship that first began in May 2012. The couple announced their engagement in July 2013, surprising many fans who didn't even realize that the couple had gotten back together after their most recent breakup. In regard to marriage, Levine has said, "I'm extremely fascinated by marriage. I want to study marriage. I want to learn about it. I want to know it. I want to figure out whether or not I want to do it. I'm not just going to leap into it, because that's not good for anybody."
While Levine had publicly stated he never planned to get married, he and Prinsloo have been going strong for seven years now and have even welcomed two daughters into their family. The couple's oldest daughter, Dusty Rose, was born in 2016, and their younger daughter, Gio Grace, joined the family in 2018. While Adam Levine may not rate his childhood therapy sessions, they seemed to have helped him better tackle marriage and fatherhood in his later years.
Related: Adam Levine Reveals if He Keeps in Touch With Blake Shelton After Quitting 'The Voice'