Adam Sandler Was Once Fired From 'SNL' for This Petty Reason
Find out the surprising reason comedian Adam Sandler was fired from NBC's 'SNL.'
Many Saturday Night Live viewers assumed Adam Sandler left the show to become a movie star. After all, many SNL-ers had done the same before, including but not limited to Chevy Chase, Eddie Murphy, Dan Aykroyd, and Will Ferrell.
So when Sandler came back to host the show earlier this year, fans were surprised to learn not only that Sandler was fired, but that he wrote a song about it. The reason for his firing struck many fans as petty, particularly as it was tied to Sander's castmate Chris Farley, who left the show and made a few successful movies himself.
Now, in addition to wringing laughs out of his firing, Sandler is enjoying acclaim for the movie Uncut Gems, which is far removed from his normal brand of comedy. 
Why were Adam Sandler and Chris Farley fired?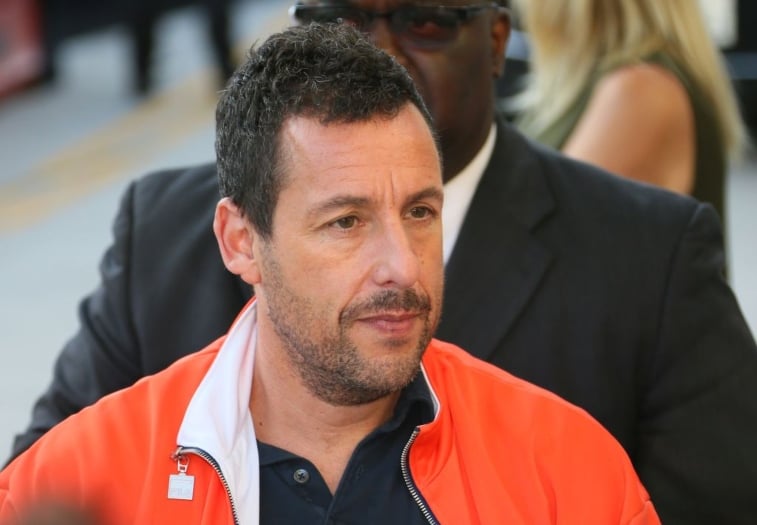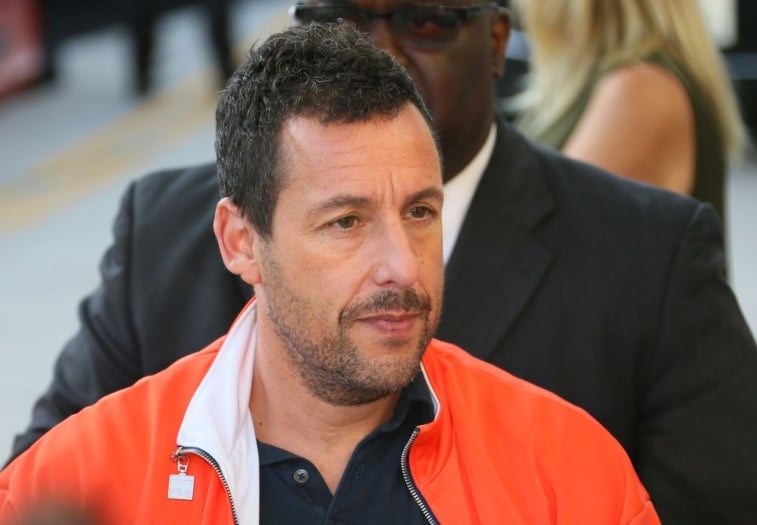 Sandler and Farley are two of the best-remembered cast members of Saturday Night Live in the early 1990s. Farley made his mark by playing lovable if sometimes unhinged characters, ranging from his awkward interviewer who understated hilariously with the likes of Paul McCartney to his brash Matt Foley character with his shouts about a van down by the river. For his part, Sandler stood out with a lot of musical comedy with characters including Opera Man and the timely The Hanukkah song, among many other routines. 
Sandler and Farley both departed Saturday Night Live in 1995, and both embarked on movie careers, with Sandler starring in his Happy Madison productions named after two of his early successes: Billy Madison and Happy Gilmore. Farley started out doing guest spots in established SNL vehicles like Wayne's World and Coneheads before segueing into his own vehicles like Tommy Boy. 
Despite that success, Sandler and Farley did not choose to leave Saturday Night Live. As People reported, Sandler said: "At the time, it wasn't Lorne's [Michaels] decision. The NBC head dude, I know he didn't like our gang. Me and Farley."
Adam Sandler's post-SNL career shines
Sadly, Farley did not get to capitalize much on movie success, succumbing to a drug overdose in 1997 and profoundly saddening his fellow cast members. When Sandler returned to SNL as host, he poked fun at his own firing.
I was fired," he sang. "I was fired, so sad to tell. Well I never saw it coming. I got fired from SNL. Between two seasons I heard a nasty rumor that I was getting the sack. I tried to call Lorne Michaels, but he never called me back."
Much to the charging of movie critics, many of Sandler's movies became big hits, and for better or worse, his particular brand of comedy is still his stock in trade. Every so often, however, Sander tries to branch out with dramatic performances in movies by acclaimed directors, like Punch-Drunk Love by Paul Thomas Anderson.
The latest example of this is Uncut Gems, which features Sandler as a jeweler who gets himself into tense situations when he gambles with very high stakes. Jocelyn Noveck of The Associated Press said Sandler "deserves the accolades he's getting, again proving that with the right material, he has an uncanny ability to reach deep within us, despite our deep, DEEP annoyance."
Another 'SNL' vet with a new movie is hosting too
Sandler is not the only former Saturday Night Live cast member who is trying to establish his acting bona-fides and returning to his old stomping grounds. Eddie Murphy is hosting Saturday Night Live this weekend. 
Saturday Night Live made Murphy a star in the early 1980s, and of course, he went on to his own very successful movie career. In recent years, though, critics and viewers alike have taken Murphy to task for coasting through too many movies. Even his brief appearance on the Saturday Night Live anniversary special disappointed viewers because he didn't crack any jokes. 
Now, Murphy is hot on the comeback trail, earning his best reviews in years with Dolemite is my Name. That character will likely appear on SNL, and it would be bold of Murphy to resurrect his spoof of Mister Rogers, "Mister Robinson's Neighborhood," with the Tom Hanks movie A Beautiful Day in the Neighborhood playing in theaters.