Adam Sandler's '50 First Dates' Inspired the Treatment of Real-Life Dementia Patients Who Didn't Recognize Their Loved Ones
Adam Sandler, star of Billy Madison, The Wedding Singer, and many other movies, is a beloved actor. They are movies that make us laugh. Kind of goofy, sometimes touching, but mostly just a lot of fun to watch. However, one movie may stand out as a possible treatment option for real-life dementia patients.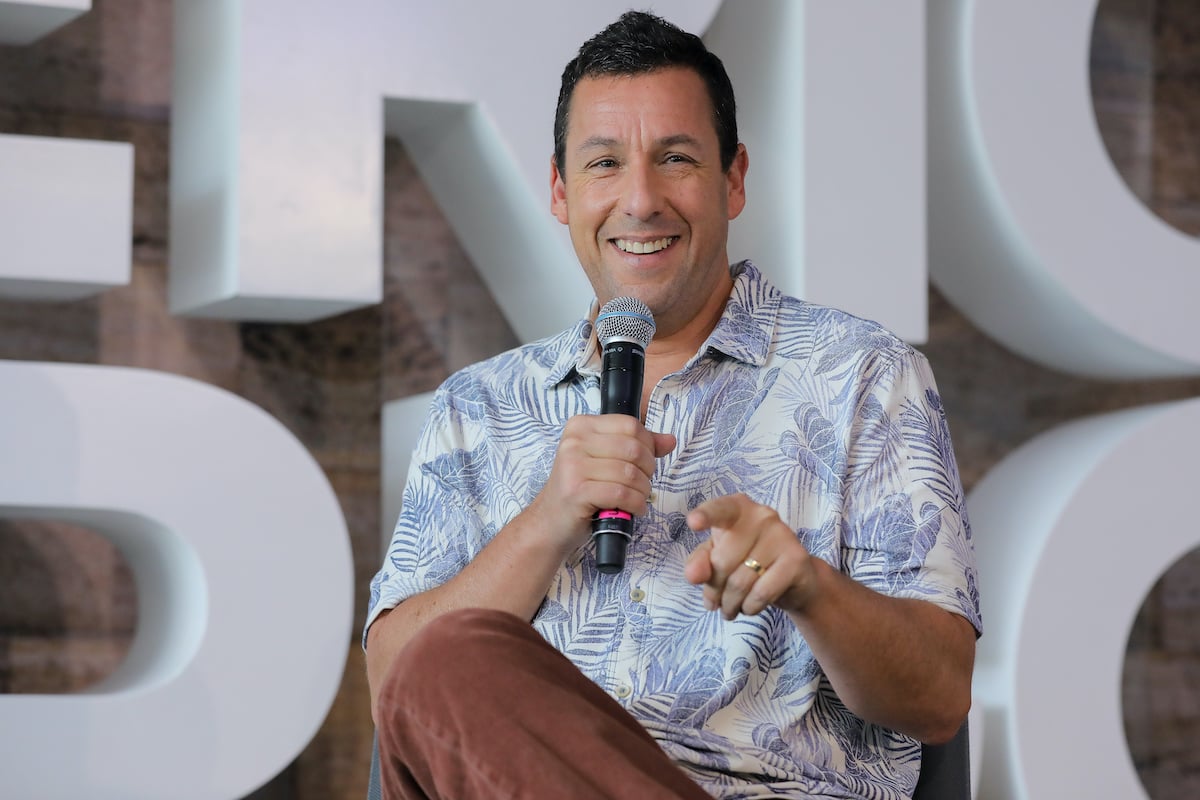 The 2004 movie 50 First Dates is all about loving someone who cannot remember that you love them. Much the same as Alzheimer's and dementia patients, and their families often deal with.
'50 First Dates' with Adam Sandler and Drew Barrymore
In this movie, Henry Roth (Sandler) is a man who doesn't seek lasting romance. That is until he meets a girl that fascinates him, Lucy Whitmore.
Henry meets Lucy (Drew Barrymore) in a diner over breakfast. The two hit it off quite well, and he wants to get to know her better. The next day, he returns to the diner and approaches her again. She doesn't remember him and is upset that he would be so bold.
Henry finds out that she was in an accident, and every night Lucy's mind "resets" to the morning of the accident. She cannot make new memories.
Henry really likes her and makes it his goal to get to know her, despite the obvious problem with her not remembering him. Ultimately, he falls in love with her. The two end up together, get married, have kids, and live happily ever after.
The secret: every morning, there is a note by her bed directing her to watch the TV. It is a video of him and their life together, and everything that has happened in Lucy's life since the accident.
Treating dementia with videos of their loved ones
Although it is a funny movie, one senior care facility, Hebrew Home at Riverdale, decided to put the home video method to the test. Dementia and Alzheimer's patients struggle to remember their loved ones, so could it work for them?
According to NBC New York, families who chose to give it a try were asked to create a "Good morning video". The video should be filled with "personal anecdotes to remind the residents that attendants will be helping them get dressed and ready for the day."
What was discovered was that some patients did seem to respond well to the short videos. It changed how the mornings would begin when the patient's loved ones were "there" to assure them they were safe and take their medications.  
Movies that take a realistic look at dementia and Alzheimer's
Dementia and Alzheimer's affect a lot of people throughout the U.S.A alone. Therefore, there are many movies that have tried to make it a part of the stories they tell. However, not all are able to do it in a way that shows how truly devastating it can be. Not just for the patient, but those who love them.
If you are a caregiver for someone with Alzheimer's A Song for Martin (2001) may be a movie that you want to watch. It is "considered one of the most realistic depictions of caregiving," according to Very Well Health.
The Notebook (2004) is a very well-known movie for many since it was based on a best-selling novel by Nicholas Sparks. Noah (James Garner) is reading stories from his wife, Allie's, notebook. Allie (Gena Rowlands) lives in a nursing home and has Alzheimer's.
RELATED: The Awful Reason Why Adam Sandler Almost Didn't Become an Actor