Adam Schlesinger: Celebrities React to Fountains of Wayne Singer's Death
Adam Schlesinger died at age 52 on April 1, 2020 due to complications from the coronavirus (COVID-19). Schlesinger was a singer, songwriter, bassist and also keyboardist in Fountains of Wayne. He also wrote a lot of music for stage and screen, including film and television.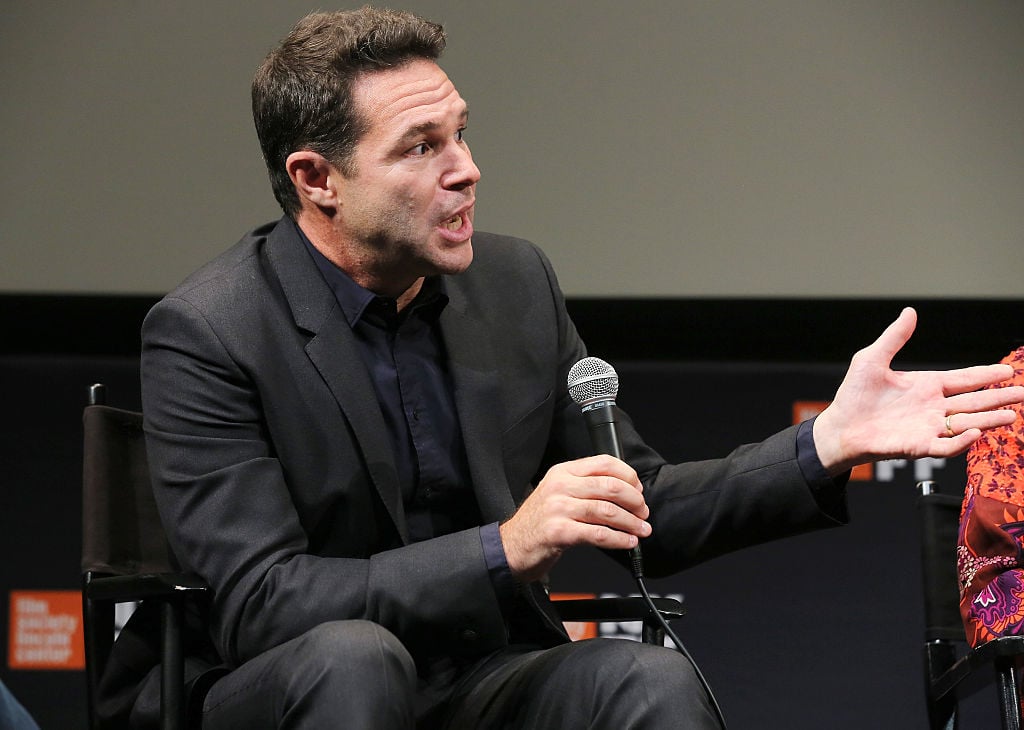 When he passed away, many of his Hollywood collaborators shared their memories of him. Here are some of the celebrity colleagues who reacted to Schlesinger's death. 
Adam Schlessinger wrote music for 'That Thing You Do' and other movies
That Thing You Do! was Tom Hanks feature film directorial debut, after directing some television episodes. Hanks also wrote the script about a band who found fame with a hit song, the title track, and then became one hit wonders. Hanks credited Schlesinger's song's impact in the movie but also with helping him launch his production company, Playtone. 
Ethan Embry, who played a band member of the Oneders (later rebranded simply The Wonders), remembers listening to demo songs for the title track. Schlesinger's blew the others away.
Hanks' wife Rita Wilson, who played a role in the film, also shared: 
He also wrote two songs for There's Something About Mary and other Farrely Brothers comedies. He also produced the songs for Josie and the Pussycats. Josie co-director Harry Elfont shared a picture from the film's reunion concert and also shared a performance of "Pretend to Be Nice."
He wrote three songs for the romantic comedy Music and Lyrics, including "Way Back Into Love," the song Hugh Grant and Drew Barrymore write together. Grant shared:
'Crazy Ex-Girlfriend' and other TV shows
Schlesinger was a key part of the music department of Crazy Ex-Girlfriend, responsible for writing 2-3 songs each week for a total of 157. Rachel Bloom co-created the show and was speechless, because she considered Schlesinger "irreplaceable."

On the other hand, Bloom's co-creator, Aline Brosh McKenna, shared a long anecdote about Schlesginer.
"'What'll It Be?' was a song that was tough to crack," Brosh McKenna wrote. "Suddenly, without much preamble, he sent in a demo. Rachel and I stood in her office and listened to it and looked at each other, astonished, because it was perfect."
Brosh McKenna also shared the demo so fans could listen to it. Crazy Ex writer, songwriter, director and executive producer Jack Dolgen also shared Schlesinger's generosity, leaving candy for everyone.
They were in the middle of writing The Nanny Musical for Fran Drescher.
Schlesinger also worked on the music for Stephen Colbert's A Colbert Christmas Special, and on the short-lived Dana Carvey Show in 1996. Colbert also expressed his gratitude. 
He also wrote the Crank Yankers theme song, which former Crank Yanker Jimmy Kimmel remembered.
Fellow Musicians pay their respects to Adam Schlesinger
Fountains of Wayne co-founder Chris Collingwood is on Twitter but Jody Porter and Brian Young are not. Collingwood's last tweet was a statement from Schlesinger's family about his hospitalization, but other musicians shared their appreciation for Schlesinger's music.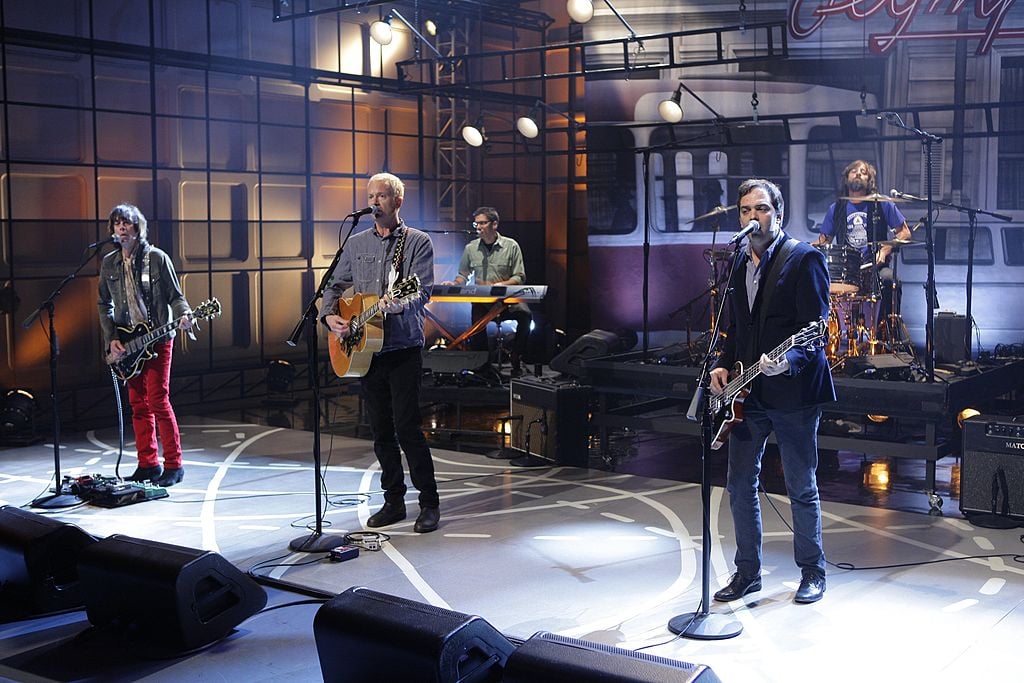 Jon Bon Jovi related to Schlesinger as a fellow New Jerseyan.
Juliana Hatfield was also a fan.
Motion City Soundtrack, for whom Schlesinger produced Even If It Kills Me, drummer Tony Thaxton recalled his time with Schlesinger. 
Motion City Sountrack also shared thoughts on Schlesigner from their band account.