Captain Sandy Yawn's Memoir Offers Life Lessons Beyond 'Below Deck' [Exclusive]
From facing addiction to being chased by pirates, Captain Sandy Yawn has opened her life up to Below Deck Mediterranean fans. But now she dives deeper in her memoir, "Be the Calm or Be the Storm: Leadership Lessons from a Woman at the Helm."
Released on January 10, Yawn's book isn't a Below Deck gossip sesh. Instead, she relives some of the most powerful and heartbreaking moments in her life, which include details and stories her fans have not heard. She recently told Showbiz Cheat Sheet that writing the book allowed her to revisit the memories that changed the course of her life.
Captain Sandy wants to offer hope to people beyond 'Below Deck'
In her memoir, Yawn described in detail how she was shuffled back and forth between her parents, often branded as being a problematic child. She revealed the first time she took drugs, and how it made her feel. But she also detailed her journey to sobriety, which was paved in heartache, jail, and rehabs.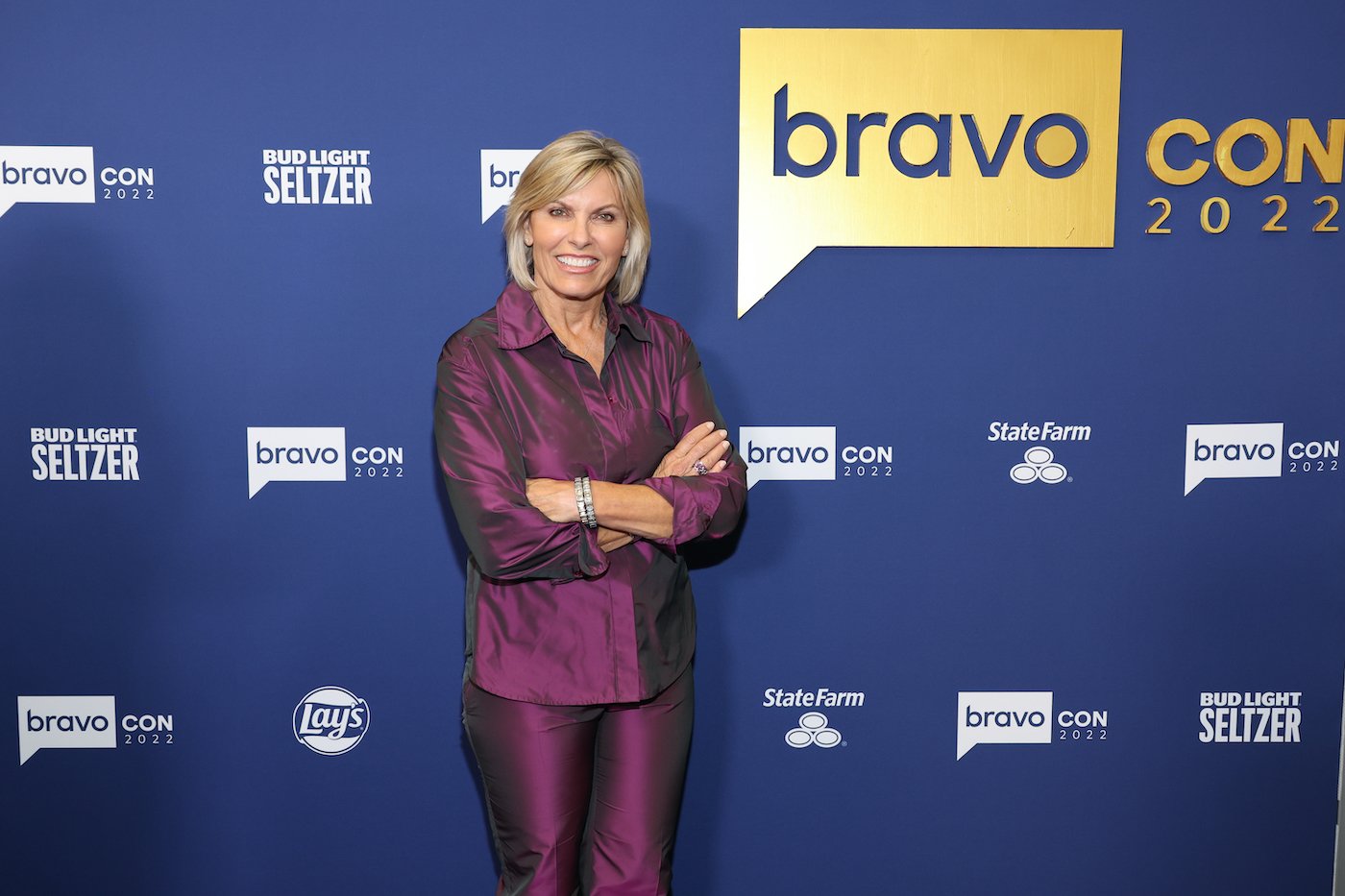 "I have lived many lifetimes and I know that God's spared my life," she said. Beyond addiction, Yawn had a horrific motorcycle accident, which ultimately revealed that she had kidney cancer. She recovered from the accident and beat cancer. She later had a heart attack and has since recovered.
"So I need to share my experience and give hope to people," she added. "Because I feel like that's why I was given the TV show. I wasn't given the TV show just to talk about the TV show. I was given the TV show because for me, God had a higher purpose and he's using me. And I want to be useful. Entertainment's great. That's Below Deck. That's Bravo. Usefulness to others is what I want to do with my platform. I want to give back."
Her book has suggestions on how to elevate your life
Yawn's book is filled with affirmations and actionable steps readers can apply to their own lives. Chapters include "Captain Sandy's Log" which are bullet points of advice.
For instance, she suggests that it is better to "adapt to your local conditions. Whether you find yourself in a strange land, or are interacting with a different corporate culture, try hard to see things from their point of view," she wrote. "When you are surrounded by the unfamiliar, it's no one else's job to make you feel at home. You'll make more progress when you listen, learn, and make every effort to adjust."
Yawn shares tips, like how playing music can lift your mood or to use facts to defuse conflict.
Captain Sandy describes that awesome focus seen on 'Below Deck'
Yawn also takes readers inside her thought process and the extreme necessary focus to be a superyacht captain. Below Deck Med fans have watched her dock a massive superyacht into a tight slip without breaking a sweat.
But she also addresses being a woman with ADHD. And reveals how she's trained her brain to go into a deep focus during those intense situations often documented on Below Deck Med. "The brain really serves me in the maritime industry because we have to do many different things at one time. There's so many different logistics going on," she explained.
Since ADHD medication is not an option for Yawn, especially after her heart attack, she has trained her brain to focus.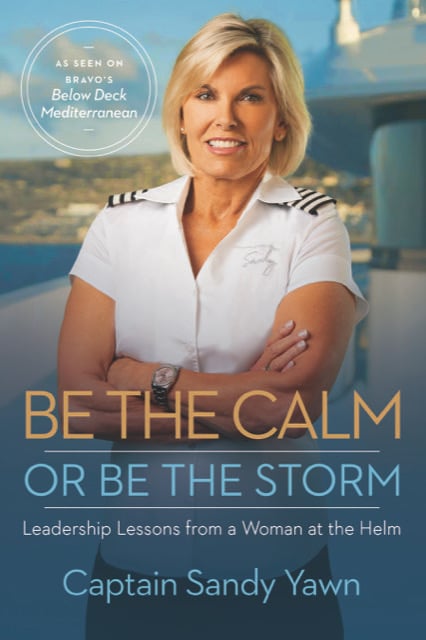 So when it comes to docking the boat, for instance, Yawn just shuts out everything around her and gets in a zone. In her book, she described how she infamously docked the yacht into an impossibly tight slip. And then casually suggested going out for ice cream.
"When I do that, it's intense and all eyes are on me," she said. "I think when that happens, for me, I'm able to focus. When I'm bringing a vessel into a slip, I'm not thinking about anything else except for what I need to do to not damage the boat."
Yawn's book "Be the Calm or Be the Storm," currently available on Amazon, is filled with personal and professional stories that span the course of her life.