Addison Rae Faces Backlash After Talking to Donald Trump at a UFC Fight
Addison Rae Easterling is a popular TikTok star, and like most celebrities nowadays, her political affiliation has come up quite a lot on the internet. Easterling has not shared where she stands on the political spectrum, but she recently received backlash on the internet after talking to former President Donald Trump at a UFC fight.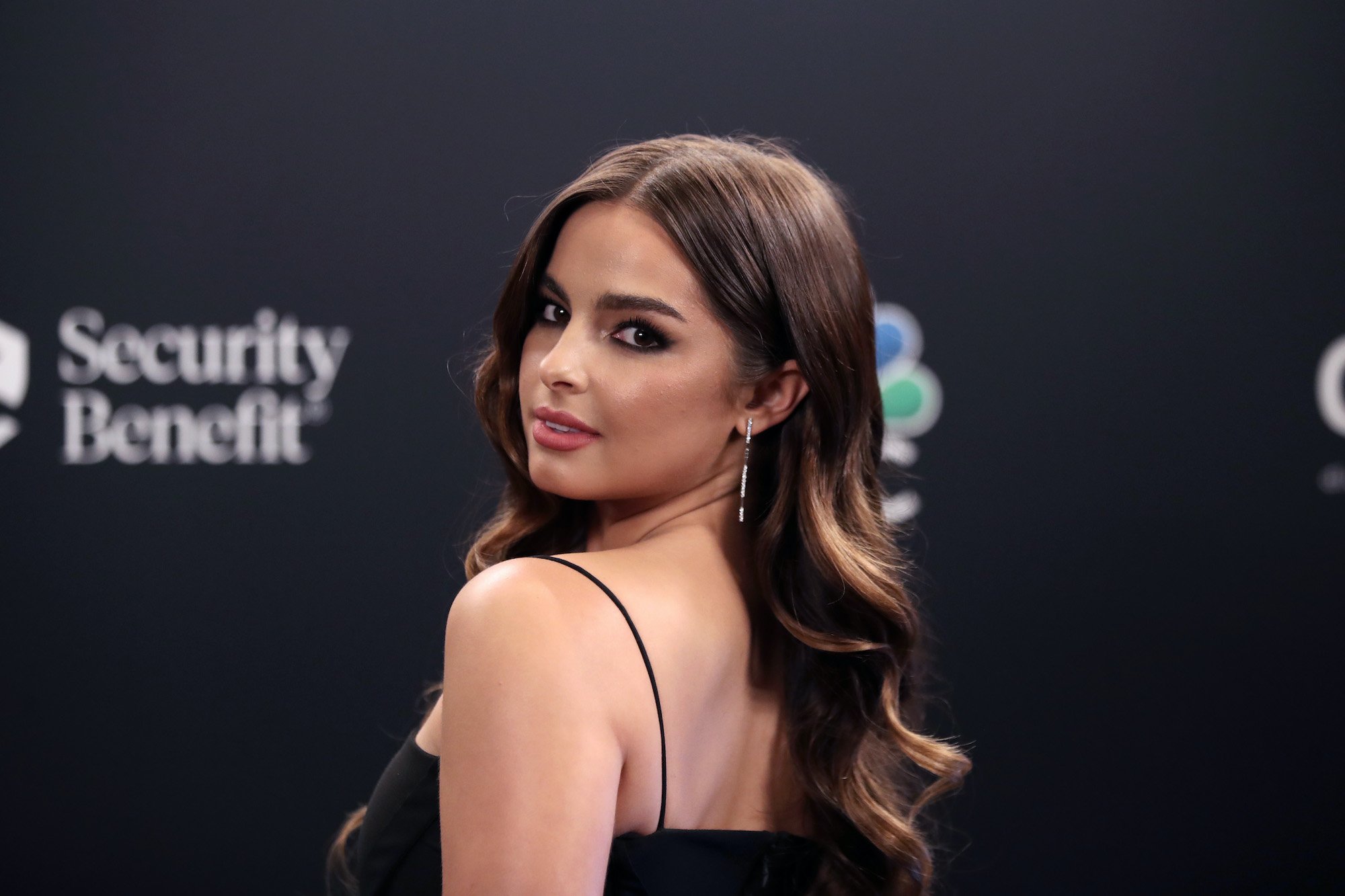 Addison Rae has been accused of supporting Donald Trump in the past
Last year, people on social media accused Easterling of supporting Trump.
In April 2020, she posted a photo of her room on Twitter and fans pointed out something in the background that looked like a "Trump 2020" flag. However, Easterling responded to the backlash by saying it was actually a beach towel.
A few months later, a TikTok user posted a screenshot of what looked to be Easterling's voter registration. It belonged to someone named Addison Rae Easterling, who was 15 to 20 years old, and was registered in Tarzana, California (where Easterling used to live). The person in question was a registered Republican, but it did not specify who they voted for.
After receiving backlash, Easterling took to social media to call the voter registration "fake." She also wrote, "First I'm from Louisiana, second I'm not even registered to vote and never have been I'm actually doing it for the first time with someone important and I'm excited to do so."
Addison Rae sparked more rumors of her political affiliation recently
RELATED: Addison Rae Opens Up About a Scary Fan Encounter: 'I Was Shaking'
Internet users brought Easterling's political affiliation into question once again recently. In a video posted by NELK, Easterling was seen approaching Trump and greeting him while attending the UFC 246 match on July 10.
"Hi, I'm Addison," Easterling told the former president. "Nice to meet you. I have to say hi. Hello. So nice to meet you."
As reported by Buzzfeed, many people on Twitter saw this clip as evidence of her support for Trump. The reason seems to be that, judging from the video, Easterling did not have to talk to Trump at all if she didn't want to. However, because she purposely made her way to Trump and excitedly greeted him, some fans believe she does, in fact, support him.
Addison Rae once explained why she won't comment on politics
RELATED: Addison Rae Was Bullied as a Kid Because Her Family Didn't Have Money
While some people might want Easterling to make it clear what her political views are, the TikTok star has said she might not do that anytime soon.
"I don't think people should ever feel like they need to speak on everything that happens… and that's kind of where I'm at right now," she told Bustle in an interview a few months ago. "If I know I'm fully educated on it, then I will allow myself to speak on it. I definitely think it's a weird position to be in, when you don't really know what you need to say."