How Addison Rae Goes Viral in 'He's All That' Trailer
We all know 'She's All That,' but what's up with Addison Rae's new role in the trailer for 'He's All That?'
Remember the 1999 rom-com She's All That? The narcissistic high school jock character loses his girlfriend and turns an unpopular student into the stereotypical Prom Queen. Well, there is a remake coming out with one obvious twist; the title is: He's All That. It stars Addison Rae Easterling in the main role and Tanner Buchanan in the supporting role. Netflix will release the movie on Aug. 27, 2021.
The streaming giant teased audiences with a new trailer for the film and Rae looks like a strong leading lady for the film. Most viewers know what to expect with the gender-swapped premise. So, what's so special about this upcoming Netflix movie?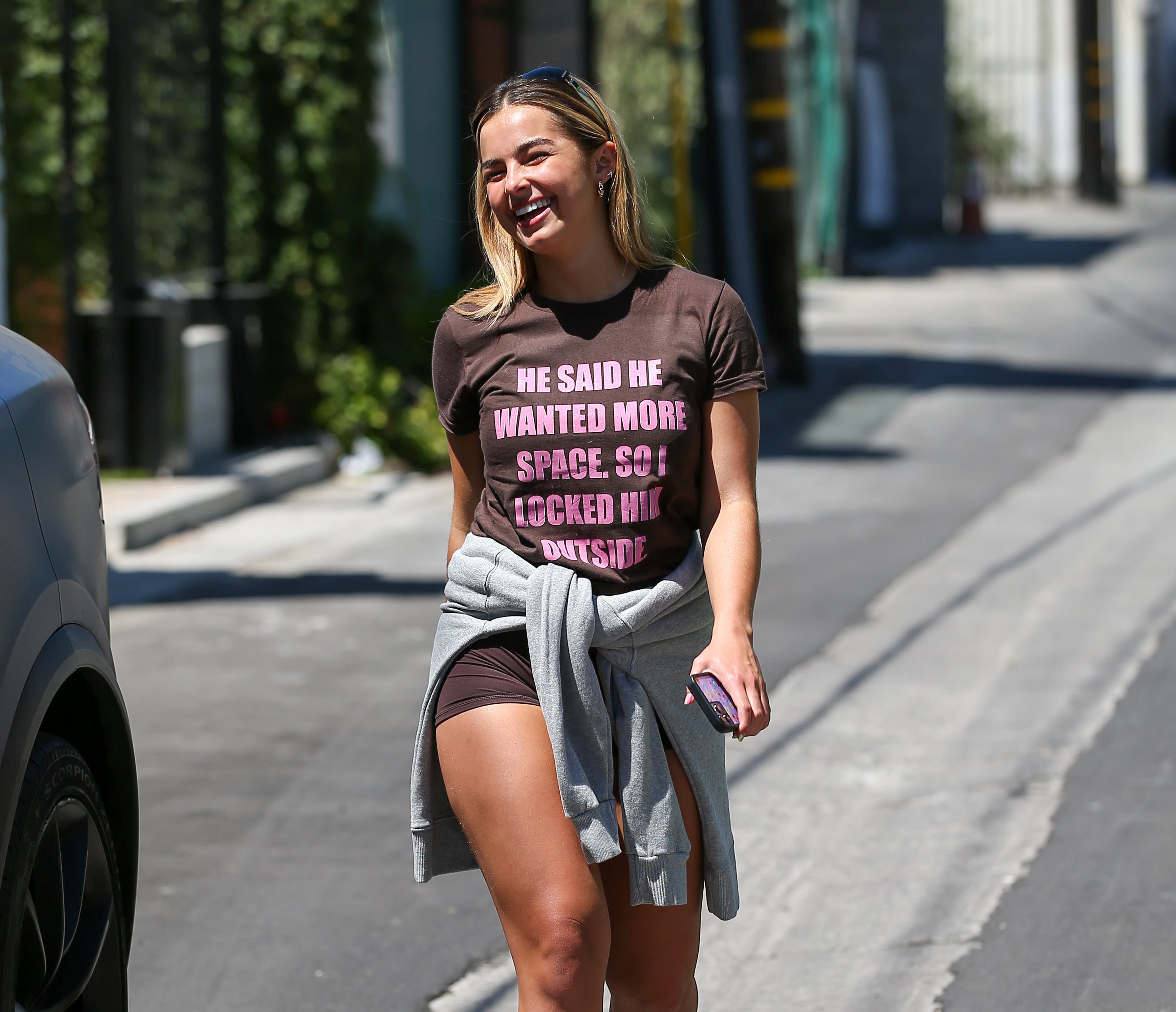 'He's All That' Vs. 'She's All That'
Freddie Prinze Jr. played Zack in the 1999 original film. Zack needs to salvage his popular-jock status after his girlfriend left him for a reality TV star. So, his friend picks a girl for him to reinvent as a bet. As expected in most romance movies, the two develop a relationship. Zack reveals in one scene "I cared about her" but the problem is that she might find out about the bet. It all comes down to the question of whether or not Laney and Zack will end up together.
Aside from the character switch-ups, the new flick He's All that introduced a modernized approach. The main reason for Padgett's (Rae's character) problem is that she freaks out on her cheating boyfriend while streaming live on social media. And she doesn't just yell, she reacts aggressively and all her followers saw it. In comparison to the original movie, Padgett publicly embarrasses herself over social media whereas Zack just was embarrassed that his girlfriend left him.
Although both films are almost identical in plot points, the backdrop is the generational differences.
How does Rae manage the viral outburst in the trailer?
According to the trailer, Padgett's friend says to her "You're going viral in the wrong way" once Padgett realizes her freakout against her boyfriend is on camera. But Rae doesn't hesitate in her aggressive response after catching him with another girl. Rae, in fact, establishes herself as one forceful powerhouse in this scene.
"How could you do this to me?" Rae is heard screaming, then throwing an object at Jordan. "We're over! OK?" Even the other girl is seen trying to evade Padgett's wrath. Rae doesn't hold back in her tough performance.
After she picks herself up from the cruel breakup, Padgett is seen confidently saying she could turn any boy into the next Prom King. This is where Buchanan's character comes in and how Rae adds a shiny new twist to the social media-savvy character.
Despite the incessant need to give someone else a "makeover," Rae's performance is woven with leadership and strength.
Addison Rae is more than a social media star
Coinciding with her new role, Rae is a social media star, singer, and dancer. She began focusing on broadcasting at Louisiana State University but soon figured out that social media influence was her ticket to success. She has over 80 million TikTok followers, becoming one of the biggest rising stars. She has also launched her own cosmetics line called "Item Beauty."
In an interview with Elle, Rae opened up about herself and her role in He's All That and why she worked really hard on being "taken seriously" for the role. The social media star, and now actor, said she took acting classes every week and consulted with a coach about how to "connect emotions."
"[Padgett] has so much growth and development in [figuring out] who she is. And I've had to figure that out too. And the end of the day, it's just really about knowing who you are for yourself and you don't really have to prove that to anyone else," Rae told the publication. "That's something my character [and I have learned]–that it doesn't even matter what people think about me anymore; it just really matters who I know I am."
Related: Addison Rae Faces Backlash After Talking to Donald Trump at a UFC Fight